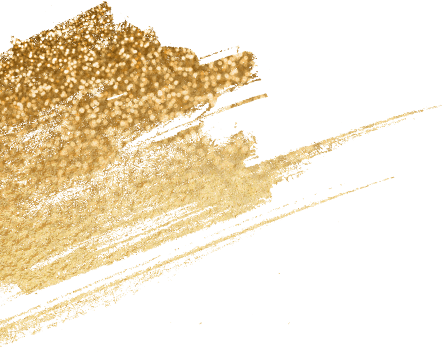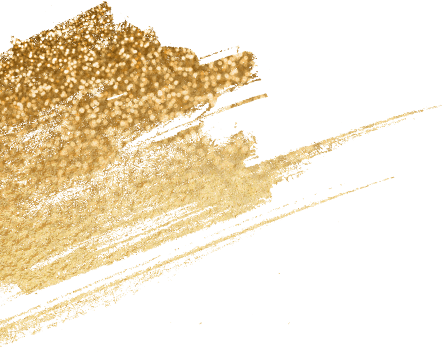 Dear soulmate private client,
Hi. It's wonderful that you're here. Welcome.

And I see you.
You don't want to play by the rules.
You don't even know the meaning of taking it slow and steady and "working your way up."
Someday isn't a word in YOUR vocabulary.
I bet you if you've found me then you're the kind of person who comes out of the gate swinging, goes straight to the top of whatever you put your heart and mind to, and now you want to play at the top of the coaching industry.
Long ago, you chose to be excellent and to pursue an extraordinary path in life. Probably few other people in your life really "get it" and really play at your level. Your growth up until now in any part of your life hasn't made sense. It's been illogical, rapid fire, full of quantum leaps.
And it's because of you and your character and your soul guidance.
You move now. You go big. You back yourself. You believe when it looks unlikely, or when others would give up.
Now you're ready for yet another upgrade.
You want a life filled with the best of the best -- from your business performance to first class travel, from yummy clothes to philanthropic projects to designer items in your wardrobe and the time and energy freedom to enjoy it all.
You're open and ready to receive it all. And you're ready to learn and implement the skills and show up in the way you know is in alignment with your next most powerful iteration.
You want a high level mentor who's been there before you, activates you like no other, empowers you and energizes you so you can rise to your greatness.
You want access to the best business, sales, and marketing strategies at your fingertips. You want to build an empire not just with energy, but with sound structures, smart systems, automations, team members, passive income streams, a solid offer stack, a world class marketing message dialed in, the works. You want to leverage magic AND logic.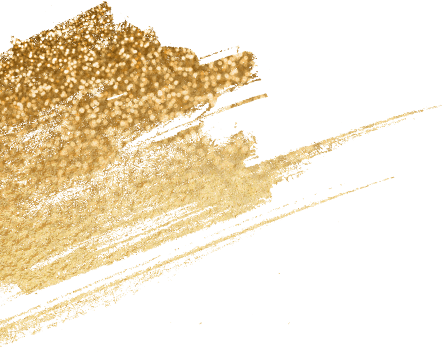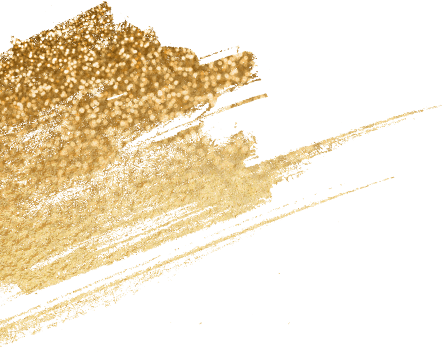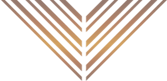 You're ready for the CEO seat, the crown of a multimillion dollar empire-in-the-making.
It's your job to see it, want it, believe it's yours, and it's my job to support you in bringing it into the real world with two feet on the ground, the best systems and strategies to make it happen.
So I have an invite to you,
One I didn't make at all for the last 18 months, and now is the time.
I'm opening up a few spots for an accelerated 3 month private coaching container with me and my entire team for you if you're ready to move quickly and be intimately supported and activated.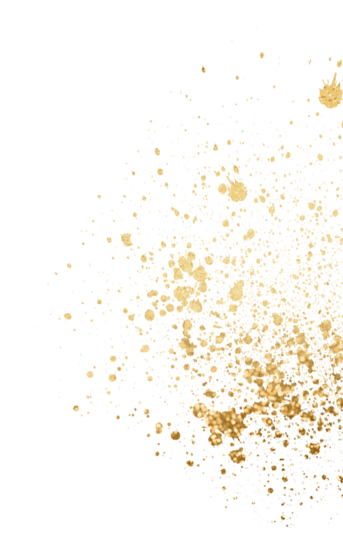 Here's a few ways you'll know this is for you:
First rule: there are no rules. 

At the private level I don't mind if you're a new coach wanting to go big right away and go from $5k to $50k months (happens all the time in my world) or are already 7 figure coach who has the magnetism but none of the organization and little systems tweaks I have that will easily double your revenue.

The space is YOURS and I will meet you in your big desires. You can absolutely accelerate from $2K/month to 6 figures in a few months in my space (many have), go from $50k launches to $250k+, leap from 6 to 7 figures, I've even had clients doing $200k months.

HOW BIG YOU GO IS UP TO YOU, not me. And I'll probably receive your desires and raise you some.

Regardless of where you're at now, ideally you do want to be playing in the $50k-$200k/month recurring cash revenue level.

This is a no-big-deal level of income for me and my clients. It's achievable when you decide it gets to be yours, learn the strategies and energetics I've got to teach, and apply yourself to the outcome. Private coaching is where we rock and roll and play in the land of fun, big numbers and highly customized tweaks that leverage what you've already built to get there.

You want to work with someone who really understands both super high end premium coaching and the leverage of lower end products, automations, passive income, digital courses, memberships. Our company has mastered both, AND we apply a high degree of customization to your business model at this stage. We're really listening to you, your desires, your personality, and how you know it's meant to be for you. My role is to support your unique business plan with the collective expertise of me and my team, not suggest you must do it one way in order to achieve your goals. That simply is the opposite of what's required at this stage.

 

Welcome to the land of extremely detailed customization of your business. We're making up new ways of doing things at this level. We're innovating. We're fully unleashing your creative genius and giving you permission to have it your way. You may feel called to do business in a completely different way than you have up until now or in a completely different way than I do or other coaches do. That's exactly the path you'll need to follow and we'll apply the timeless marketing, messaging, and management strategies to supporting you to have it your way.


The power of the holy tweak. We focus on LEVERAGING the aligned things you've already done up until now and make your launches systematized and simple, bring on people to the team to support you, creating automations and passive income if you desire, and finding creative ways to multiply the revenue already coming in with a small product suite adjustment, a strategic upsell here or there, one new offer tier that requires very little of you time, one new premium offer, etc - easy shifts that have huge outputs.

You're full of life force and ready for your business to be much more of a playing ground for your creative genius than it is now. You're full of energy and ready to launch, sell, raise your rates, get more visible, try new strategies, experiment, play, and create in a way that's nourishing to you. My big mantra at the 7 figure level is: my work fills me up, my work is nourishing, this GIVES me life force. And we burn anything to the ground that isn't filling you up anymore. It is simply not required.

You know you're ready to DO the things in a healthy masculine energy and you still want to incorporate a reasonable amount of the feminine energy and spaciousness in your business model, too. I run a multiple 7 figure business in about 15-20 hours/week and that would be a rough standard for you as my client, as well, but we would listen to what you want. 
Remember, we're roughly working towards $50k+ recurring cash months for you, for forever. It's the 1% zone of the coaching industry that I live and operate in and teach you to occupy, too. It should be an obvious investment because you're looking to make millions using the strategies we'll implement together over the next several years.
 Plus you shouldn't even be considering this if you're not looking to at least double your revenue.
Private clients get unlimited day-to-day Voxer voice and text chat with me so we're in the details of your business together and co-creating magic at the most intimate level each day, plus 2 deep dive private strategy calls with me per month, access to all of my courses and products, and a 1-1 call with anyone on my team (my very own copywriter, social media strategist, COO/operations manager, mindset coach), your choice, every month.
It's the highest and deepest level of mentorship I can provide.
You want the most customized and intimate support from me and my team as we get to know you and your business deeply, which is just the level of support you desire to get you to 2-10x your growth over the next year.
Are you feeling chills up and down your spine?

Are you ready to move now?
Ready for CEO and bonafide millionaire status?
Or are you simply done playing big without systems, structures, and solidity, growing more of a mess than a well-oiled machine type of business?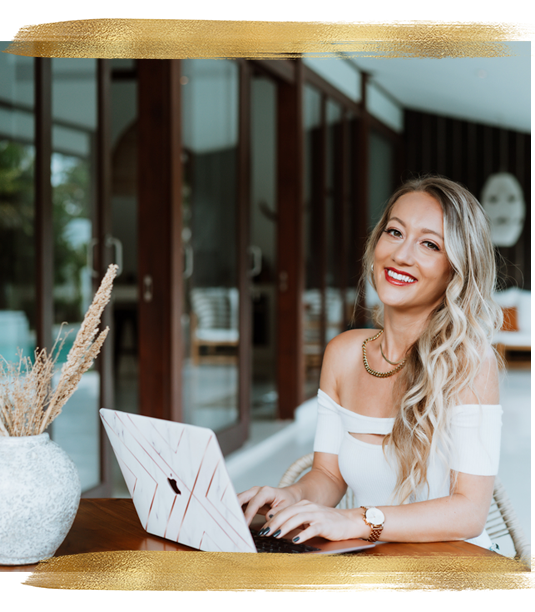 Are you ready to be held and championed by someone who has absolutely been there, done that, survived it, face planted so you don't have it and who will give you both the energetic transmission of letting this be easy as well as the actual grounded pathways to make it happen?
Are you ready to come into my energy field, the "vortex" as my clients call it, where your greatness will be AMPLIFIED and ELECTRIFIED and you'll feel like more of yourself and more seen and supported in your magic than you ever have before?
You're ready, I'm ready. Let's ride.
The process is very simple. Fill out the application below and if I'm excited about what I read and feel you're a good fit for private coaching, I'll reach out to you for a little DM back and forth, we'll make sure the details and the energy feels good, and then you'll have the chance to put down your investment and lock in your seat on the rocketship.
Lots of love and I can't wait to meet you,
What will you receive when you join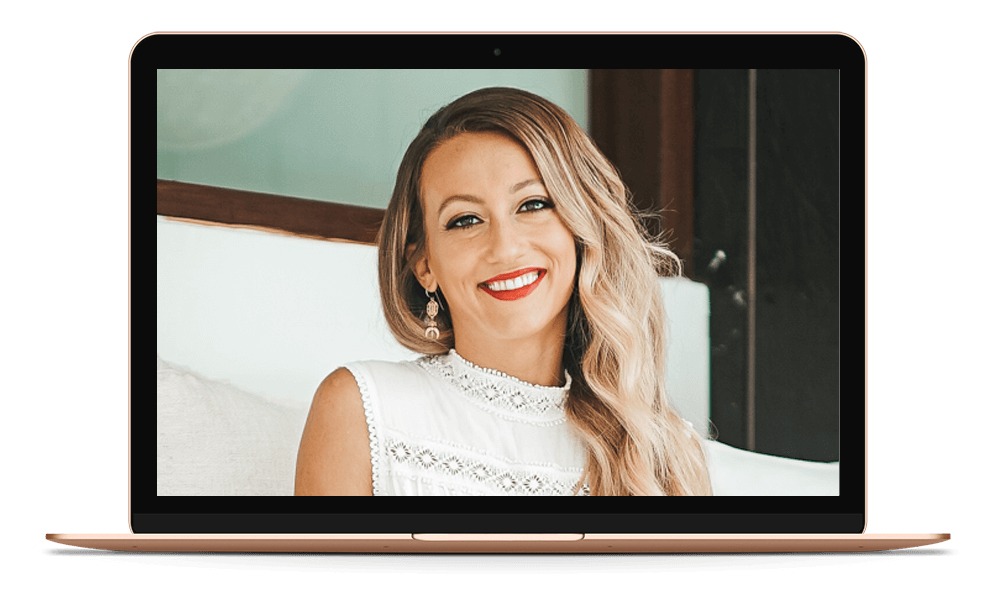 Unlimited daily Voxer access to me
So we can be in the daily of what's going on in your business and be in a consistent flow of communication looking at every piece of what you're working on, as and when you need eyes on it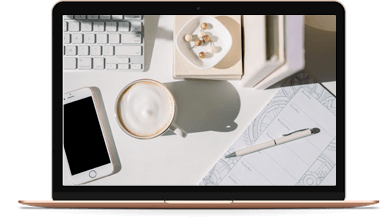 2 calls with me per month to further elaborate on anything that's come up in our Voxer

High intensity and accelerated coaching that gets straight to the point, cuts through the chaos, and streamlines EVERYTHING you're doing. We tailor and customize every strategy and approach to your unique path and desires.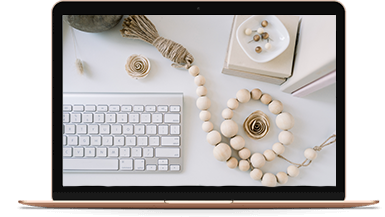 1 deep dive call with one of our team experts each month
Choose from my personal social media manager and guru, the former Elaina Ray COO herself who manages the systems side of our entire multi-7 figure business, a trauma-certified mindset coach/healer, and/or my personal copywriter and the head support coach for our mastermind clients. Whatever support you most need, you have it at your fingertips.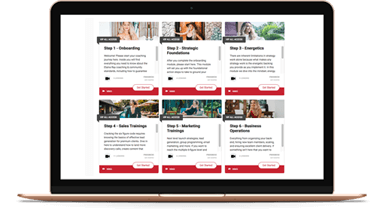 Access to our full membership site with all my courses and trainings for the duration of your mentorship
Essentially everything I've ever created. We have a full database on things such as: how to launch, how to make money without launching, running worldclass masterminds and group programs, passive income trainings, how to hire and train a team, high ticket sales mastery, dealing with and preventing client drama, how to set up next level backend systems that automate a ton of stuff for you, exactly how to message to premium clients, how to hit $50k-$100k months, sales script flows, ads, EVERYTHING. And if something isn't in there that you want to learn, I'll make it for you or find an expert to teach it to you.
Here's just a small sample of our membership site trainings:
The energetics that make strategy work

How to clarify your niche (finally)

How to do market research that leads to clients

Social media content that attracts higher paying clients

How to structure a $100K/year product suite with no burn out

Structuring your first signature offer / or your first premium offer

Step by step breakdown of the sales call flow that converts at 80-90%

How to handle (and prevent) all the usual sales objections with grace

How to launch your programs systematically

Premium client psychology & buying behavior… and how to attract them

The art of pricing your offer and money mindset

How to do free trainings and masterclasses that actually convert to sales
Activating the money generating power to scale to $500K+

7 figure launch strategies to simplify and systematize your existing launch process

Comprehensive team building training - how to hire, when to hire, who to hire

7 figure content & messaging - how your content shifts after you've already established credibility

How to do free trainings and masterclasses that actually convert to sales

How to turn great programs into evergreen programs and multiply monthly revenue easily

How to create and run world class mastermind programs that deliver value

Passive income and automations 101 - how to get started making money in your sleep

Advanced & automated sales strategies - get rid of sales calls, use a sales team, sell in DMs, or automate it

How to do ads & funnels & email marketing without becoming a soulless robot or wasting money

The energetics of scaling from 6 to multi 6 and 7 figures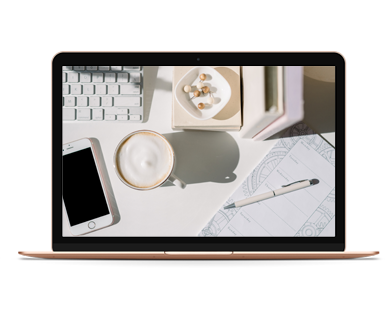 I keep the space open for guest experts as they're needed. That way you can be sure you're getting the VERY SPECIFIC support in the area you need. Whether it's launching on Instagram, writing compelling copy, or creating iron-clad contracts, nothing is off-limits. I will happily seek out whatever guest expert the group needs, when they need them. I don't hold back on my Mastermind.
Become an Even Better Coach & The Skills to Coach Even Higher Level Clients with Callum Hardingham, Founder of Inner Leadership Academy

Optimizing Your Website For Sales Through Strategic Storytelling With Daniel Winn

Activate Your Psychic Gifts & Most Abundant Timeline with Global Oracle & Hypnotist, Nathaly Granja

Creating Successful Virtual Events with my Head Support Coach & former ERI Chief Operations Officer, Hannah Gorvin 

 

Curious about my coaching style? Get a precise sense of how it is to work with me privately by listening to me laser coach on the Million Dollar Spirit Business podcast.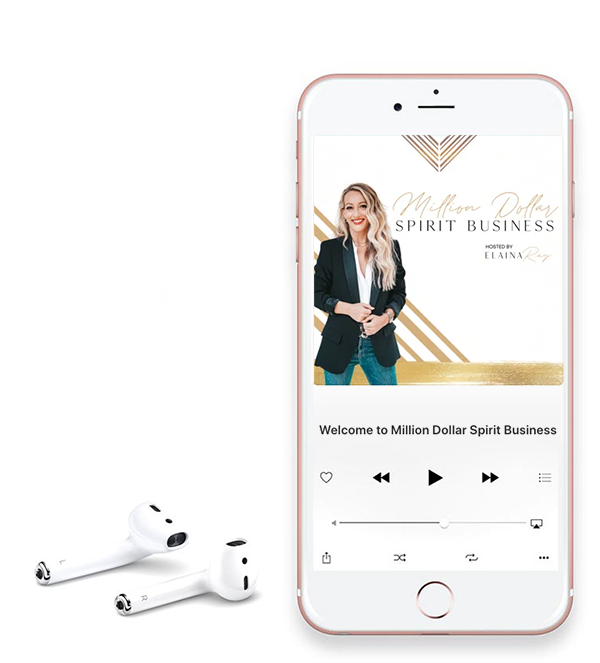 I felt myself recalibrate to this new level of power that I hadn't fully owned in myself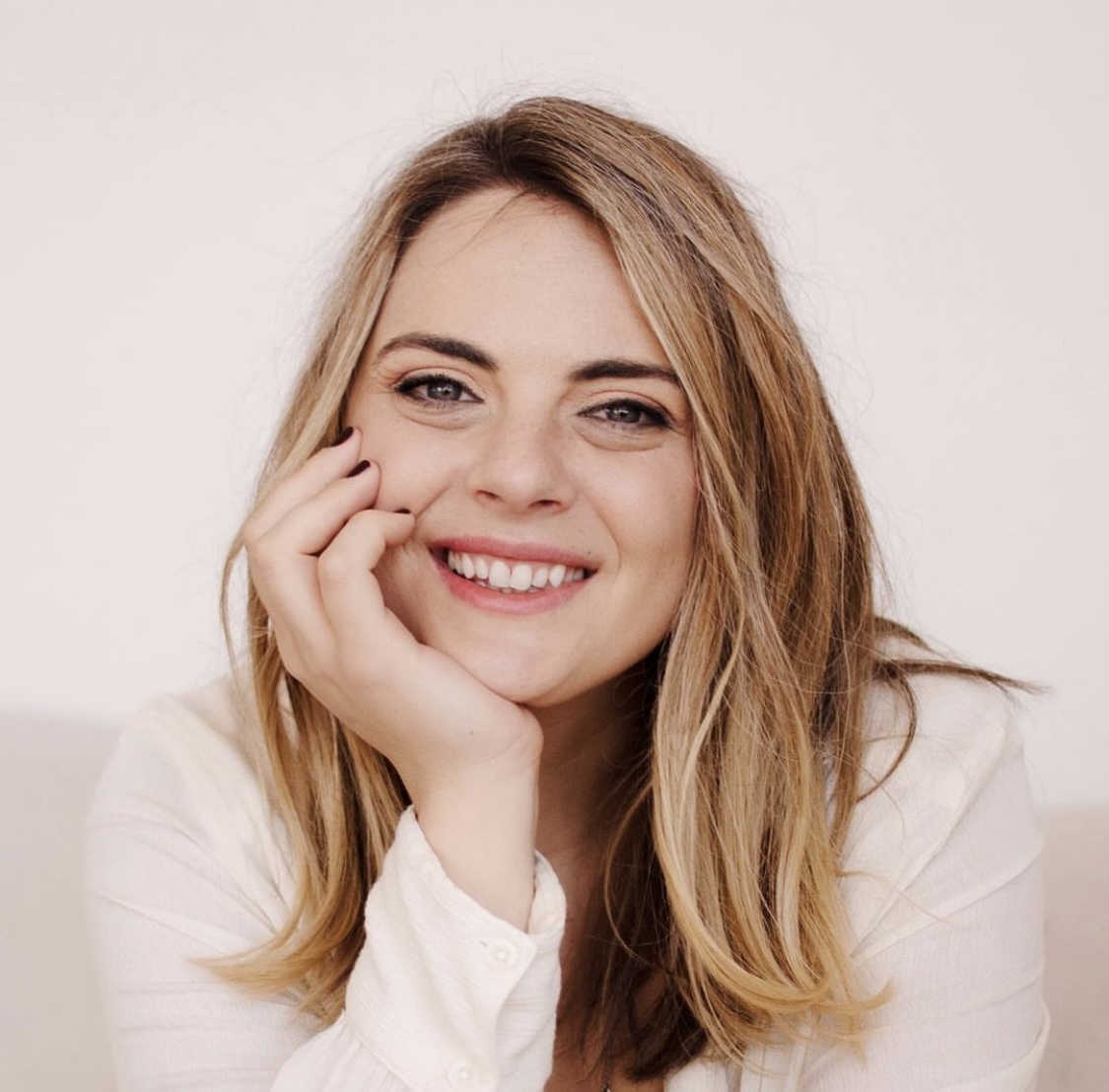 I did a VIP day with Elaina and it totally shifted and reoriented the direction of my business in a way that helped me to fall deeply in love with what I was creating and bring in all of my creativity and so much of what is unique about me into my offers and into my marketing.
I had no idea how to tie that all (my experience) together and package that up in order to explain my value and Elaina was able to reflect it back to me in a such a clear and concise way... it just lit me up from the inside out. I told her as we were going through it, I felt myself recalibrate to this new level of power that I hadn't fully owned in myself.
I thought I was going to this certain marker point, but I was missing a foundational step that would have probably cost me about a year of generating income and a year of grasping.
By Elaina reflecting back to me this foundational element that I was missing, I now know exactly where to focus my energy for the next 6 months and exactly how to build it out. Just to be able to walk out of there with such clarity, it just brings me deep relief and a sense of power and a sense of trust. I'm so grateful for this session. If Elaina is coming to your city, be there. Get in the room.



$125,000 in 6 months with multiple
high-end dream clients
I had quantum shifts in my income in a matter of weeks of coaching with Elaina. We straightened out my marketing and messaging and I got 15 discovery calls in a matter of 3 weeks. Once I started to change my messaging, people began to gravitate to me effortlessly. We also increased my sales skills so I could have empathetic, grounded, and connected sales conversations. All of this helped me close multiple high-end dream clients. In 6 months, I made $125K and I'm almost at $200K by the end of the year. Elaina makes things approachable and digestible and meets you where you are. She really helps you to see the value of what you are offering and how important it is to the world.
Magnetic Mindset Coach & EFT Healer, USA



$65,000 launch in 3 months and 5x-ed her investment
I was immediately drawn to Elaina's messaging. When I got on the discovery call with Elaina I was already sold. I knew I wanted what she was doing: to get on calls with clients and have them sold just like I was. There is something in the way Elaina teaches and the way she expresses herself that is grounded. When I stepped into Elaina's container something happened where I clicked up and in turn my clients started clicking up, and therein lies the magic. I have closed every single discovery call that I have had since I started coaching with Elaina. Literally, within 12 hours of saying yes to her program, I quickly watched her sales training and I sold and closed a big 6-month client. With Elaina's coaching I created a new offer and had a $65,000 launch, 5x my investment in her program. If you are the fence in joining her program, hop on over.
Spiritual Life Coach, USA



$55,000 in sales in 90 days and 19 new soulmate clients
Working with Elaina truly helped me understand my ideal client's perspective and how to call her in. Elaina helped me create a bigger brand from my core messaging. By making these tweaks, I am now calling committed clients who are ready for results. This fine tuning has landed me 19 new soulmate clients that are invigorated with passion. My goal was to scale but not to compromise my personal touch while staying true to my values. and we were able to achieve that through our work. The more efficient my offers got, the more I helped women step into their power. And this was all achieved by taking the leap and investing with Elaina. The most life changing aspect of our coaching was the launch planning combined with the strategies. This alone helped me uplevel and I achieved $55,000 in sales in 90 days. Elaina is efficient and really addresses the shifts you need to reach your next level. The way that she shows up, holds space, and is totally committed to what you do is unmatched. Do not hesitate to take the leap and make the investment.
Mindset and Business Coach, USA



Achieving $30,000 months with long-term and high-end brand strategy
Before working with Elaina, my messaging was all over the place and it lacked clarity. As soon as I narrowed down my content pillars and offers, my messaging became clear and valuable to the women I call in. My biggest shift was around the value of my container and its lifetime value. Together with Elaina, I worked on my long term brand strategy. I built a magnetic empire that will last for years. I shifted my thinking from short term gains to long term results. Investing in Elaina is one of the best decisions I made in 2020 and I now make $30,000 months.
Business and Pleasure Mentor, USA



$235,000 launch and more organization and spaciousness through team-building and simple scaling strategies
What drew me to work with Elaina was understanding the team aspect better and right away we added a COO and support coaches to my team to help me scale my business. Before joining Diamond the biggest launch I had was $70,000. In this last one, we changed the approach so the launch could be much easier and more supported and I had a $235,000 launch. I love working with Elaina because like me she has worked in corporate and she has a strong business background. I feel she's the perfect coach for high level spiritual women who lack more of the masculine side and strategic pieces because she also has the pieces around spirituality and energetics so it's a very well-rounded container. You find people a lot of business coaches who are very heavy on strategy or very heavy on spirituality, but the magic is in the middle. I love that Elaina is so grounded in her queen energy and boundaries. She really taught me how to be strong in my boundaries and respect my time and energy and not overgive. I feel really spacious now and have much more organization and the sensation that I don't have to be in my business all the time.
Psychic Business Mentor & Human Design Expert, Italy


Activating her highest potential and her first $30K cash month with ease and structure
Elaina's gift for strategy has been a game-changer. Having her in my corner to make high-level tweaks in my business strategy, held me to my highest potential, thus creating my first $30K cash month with structure & ease only 4 months into the container. Sapphire is an incredibly comprehensive program and it has been an invaluable piece of my journey as an entrepreneur.
Business Mindset Mentor, Canada


From almost giving up on her business to having her first $20K month and putting on her 6 figure CEO hat
I had been in business for about 18 months and could not get my business going consistently. After reading one of Elaina's social media posts, I knew she would be my coach one day. I bought her Aligned Premium Pricing Masterclass and that alone shifted my frequency and understanding of my value as a healer.
Investing in the Sapphire Mastermind immediately shifted my frequency. I made the investment from my highest self, knowing that I was going to expand and grow. It created massive shifts and transmissions. I loved being in the energy  of the other Sapphires in the group and hearing them talk about their $25K months and $55K launches. It felt normal and I realized that it was all possible for me too.
Just being part of Elaina's onboarding process was a big learning experience for me. I binged on her beautiful content library with every video you could imagine, from running a summit to hosting free trainings. No more Netflix for me! I soaked it all up. It was also super helpful to have additional layers of support like the CEO Lab with Elaina's COO, Hannah Gorvin, to learn new strategic business methods and perspectives.
Since being part of the Sapphire Mastermind, I've moved to a new CEO level role, where I am creating a business - not just showing up delivering my services. I've had huge shifts in my messaging and feel like a master copywriter now. I've planned out my business for the next 12 months, knowing who to hire to support me with the faith of expansion rather than waiting until I hit a goal. I've stepped into a place of confidence launching a hybrid program and had my first $20K month.
Trauma Therapist & Quantum Healer, USA


Celebrating a $48K month and stepping into quantum leadership
Prior to the Sapphire Mastermind, I had hit a 14K month but my income was inconsistent. I was tired of trying to piece together all the things and figure out business and energetic strategies on my own. I was attracted to Elaina because of her approach to both the strategic and energetic ends of business.
One of the most amazing benefits of the Sapphire Mastermind is the library of resources and videos. It encouraged me to become very resourceful. There was a module on everything from niching to content to energetics. I also loved the group sales drills and pitching exercises. They totally shifted my approach.
This container has really called me into my leadership. My fears around success have gone. This is what I'm meant to be doing. We're building a new paradigm as business leaders. It feels so good to be in a space with other people who are building it with me.


The Sapphire Mastermind has changed not just my business... but it's also changed and upleveled who I am as a woman, A mother and a future wife.
I have to share my utmost appreciation for Elaina, The Sapphire Mastermind and her team. It's hard to put into words what I'm experiencing but I wake up every single day bounding out of bed excited to work my business.
I LOVE what I'm doing and I absolutely love my clients. My niche is so super specific and so near and dear to my heart. I'm ecstatic to finally have the feminine strategy I've needed (strategy that feels like a permission slip instead of a prescription) to harness my previously directionless ideas. Elaina's helped turn on something in me that I knew was there but I felt I didn't have the framework or know-how on how to make it all come together.
Elaina's coaching is laser focused yet fluid enough to allow for uniqueness and intuition, which is the most perfect recipe. Her zone of genius is spot on. It really is a joy to watch someone as talented as her be in their zone.
Thank you to Elaina for being exactly who I needed to give myself permission to do it- big. I have 140 on the waitlist for CHERISHED! I also have pages of their desires and needs and hopes for the program after asking them what they needed - Elaina's idea!


Revamped her product suite, sold out her mastermind and signed her first $10K dream client
I absolutely LOVED being in Elaina Ray's Sapphire Mastermind!  It was such an inspiring, supportive, value-packed experience.  Being in her aura is a gift – she makes success feel easy and normalized, and yet breaks it all down for you in a very practical and grounded way. Every week, we enjoyed calls with her or one of her brilliant team members – her COO, her Copy Writer and her Mindset Coach – and got to see "behind-the-scenes" of her multimillion dollar business.  We also got access to Elaina's VIP Video Library with hours of amazing content on every aspect of business, and contributes to the immersion experience.
For me personally, after joining Sapphire, I revamped my product suite, expanded and hired a team (no more "one-woman-show"!), filled my seasonal Mastermind and signed on a $10k private dream client with grace and ease.  I now have the solid foundation to keep building towards a multimillion dollar, soul-aligned business! And as I continue to uplevel, I know I would like high-level support and so I've signed on with Elaina for another 6 months!
Sovereignty & Business Coach, USA


Feeling so alive and connected since our 1-1 coaching call
Yessss!!! It's happening. I feel so alive and connected since our 1-1 coaching call - I cannot thank you enough. I keep going back to my notes and having little light bulb moments. I wrote down words and things you said here and there and it's just all been connecting on so many levels. Coaching with you is WILD. Everyone needs to do it LOL. It literally doesn't matter how much time you have in Elaina's field, everything just clicks afterwards.
Owner, Up Club Marketing Agency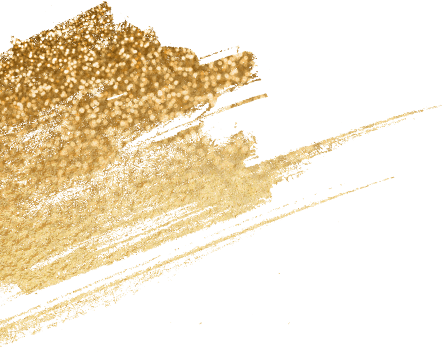 Elaina Ray is a business coach and success mentor for entrepreneurs who want to start and scale businesses doing the work they love to do most. She works with coaches, healers, personal development experts, product-based businesses, done-for-you agencies, thought leaders, authors, speakers, and all kinds of business owners.
After leaving her corporate career at Fortune 500 companies like IBM and Uber and traveling to more than 60 countries, including places like Ethiopia, India, Nigeria, and Mongolia, she started her own coaching company and became a self-made millionaire by age 31.
Today Elaina combines heart and passion with systematized and proven business strategies, authentic marketing, and high ticket sales mastery that has helped hundreds of clients accelerate the growth of their own soul-led business. She's passionate about helping more entrepreneurs who have decided to make a living from their god-given gifts and purpose become self-made millionaires while also achieving the true energy, time, and lifestyle freedom they hold as top values.
Elaina is a dedicated world traveler and global citizen who currently lives in Bali, where in addition to running her 7 figure business, she indulges her passions for ecstatic dance, kirtan, personal growth, yoga, real estate development, and conscious international community.