You can feel yourself being called to the 7 figure realm of the coaching industry.

You know you're made to turn heads, make millions of dollars, and have an unusual amount of influence in your area of expertise
You'd love to be making $50K-$100K months. That idea just makes your toes tingle and gets you excited again about what your next level wealth would feel like.
You feel it right there at your fingertips.

yet You shy away from the bro marketers that promise you an 8 figure formula…
...and the manifestation and over-the-top "just lean back and allow yourself to receive" feminine energy coaches don't do it for you either.
well You've landed here for a reason.
» You can feel the sturdiness of my business, which consistently turns over $100,000+ months and has done so since September 2020.
» You see we have systems, logic, and take practical action to create these results. We've got funnels, automations, multiple income streams, passive income, low end product AND premium coaching mastery, which few coaches at this level can say.
» You also notice the feminine energy ESSENCE inside this business, which really appeals to you.
» You appreciate how we don't use old school sales and marketing tactics, you know I work 20 hours/week and go on regular offline vacations, you see me having a thriving sacred union partnership, and having a team that's soul connected and works towards a bigger mission as a sisterhood.
Feel good marketing and trauma-informed sales is at the core of my company culture.

I believe me selling and marketing makes the people who encounter me better people, hands down.

I teach my clients to do the same and to attract and KEEP soulmate premium clients by focusing on delivery excellence behind the scenes in their business.
You feel that I care about quantum leaping and going BIG, but also being very intentional around having space for integration, sustainability, and satiation so you also feel content as you soar along healthily from milestone to milestone, vs. chasing, chasing, chasing and burning out.
You feel the pulse of my client community being loving and supportive and non-competitive, and living in our beautiful home in Bali, committed to the freedom and spaciousness of an intentionally chosen tropical island lifestyle.
Maybe you even love that my partner and I run a real estate company as well as a coaching company and I'm serious about developing a high level net worth outside of just one industry and regardless of mere trends.
The millions weren't even on my vision board.
I was CLUELESS, but I still knew I had a CEO destiny within me. I felt more capable than my circumstances at the time would indicate. Being a yoga teacher just wasn't my dharma.
Finally I found my first business coach and decided to get a second job to pay her $15,000 to teach me what she knew about marketing and sales.
It changed the WHOLE game for me.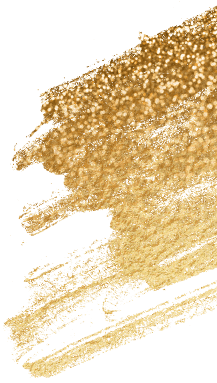 And now I'm here to tell you without any shed of a doubt that it is possible for you to scale and be running a smart, rich, and polished million dollar company within a year or two, EVEN if you're just starting out.

Because I have it and I help women create it every single day of my life.
I'm here to be a stand for more women running 7 figure empires…
Which is why I've created this tell-all masterclass.


will reveal the 5 very simple principles that my company is based on that has created our financial results and consistent, sustainable, intentional, and joyful expansion from $0 to $1M in two years.

EXACTLY how I grew my coaching business from $0 to 7 figures in just two years with a specific breakdown of my income acceleration journey

Multiple variations of coaching business models so you can choose the best pathway for your personality and desires

The practical differences between the way 6 and 7 figure coach run their businesses so you can set your targets appropriately regardless of where you are now

All the ways people find me and pay me and the strategies I use to sell both premium high end and lower end products

At least a dozen ideas for offers and products you could be selling to be growing your business today

What I focus on daily that really MATTERS and has resulted in a laser focus and $100K/month income consistently so you can adjust your to-do list and remove a whole bunch of busy, distracting, unnecessary time and energy sucks

Get it here and watch the training right now - $55
If I had known this stuff sooner, I would have been a millionaire sooner.
​​I would have had more resources, more ability to create jobs, reach more people, help more women become resourced, live in the energy I longed to live in: spacious, creative, elevated, surrounded by clients and community and people I love to show up for. ​I would have had a real home sooner. I would have gotten to meet this VERSION OF MYSELF who is such a badass leader, a relentless dreamer, an incredible teacher, and a gifted coach much sooner.
Are you ready to meet this version of yourself on the other side sooner rather than later? Then let's play.​​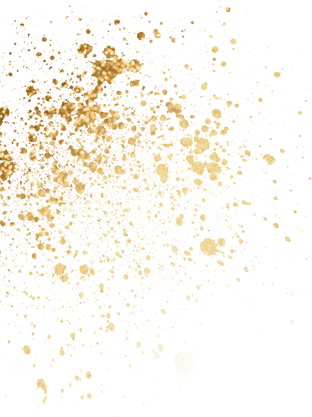 Elaina Ray is a business strategist and mentor for online service providers and entrepreneurs in the personal branding and self-development space. She's the author of Becoming Self Made and the host of the Million Dollar Spirit Business podcast.
After leaving her successful corporate career at Fortune 500 companies like IBM and Uber and traveling to more than 60 countries, Elaina started her own coaching company and became a self-made millionaire by age 31 and multimillionaire by age 32.
She specializes in offer development, high ticket sales, scaling strategy, and mindset and management skills for accelerated business growth. She helps her clients hire a team, scale their operations, and refine their marketing and branding message to be more appealing to the top of their available market, in addition to developing and scaling passive income and leveraged income growth strategies.