THE mini course on creating MORE SPACE, TIME, ENERGY, AND CASH FLOW with automation and simple funnel strategy for coaches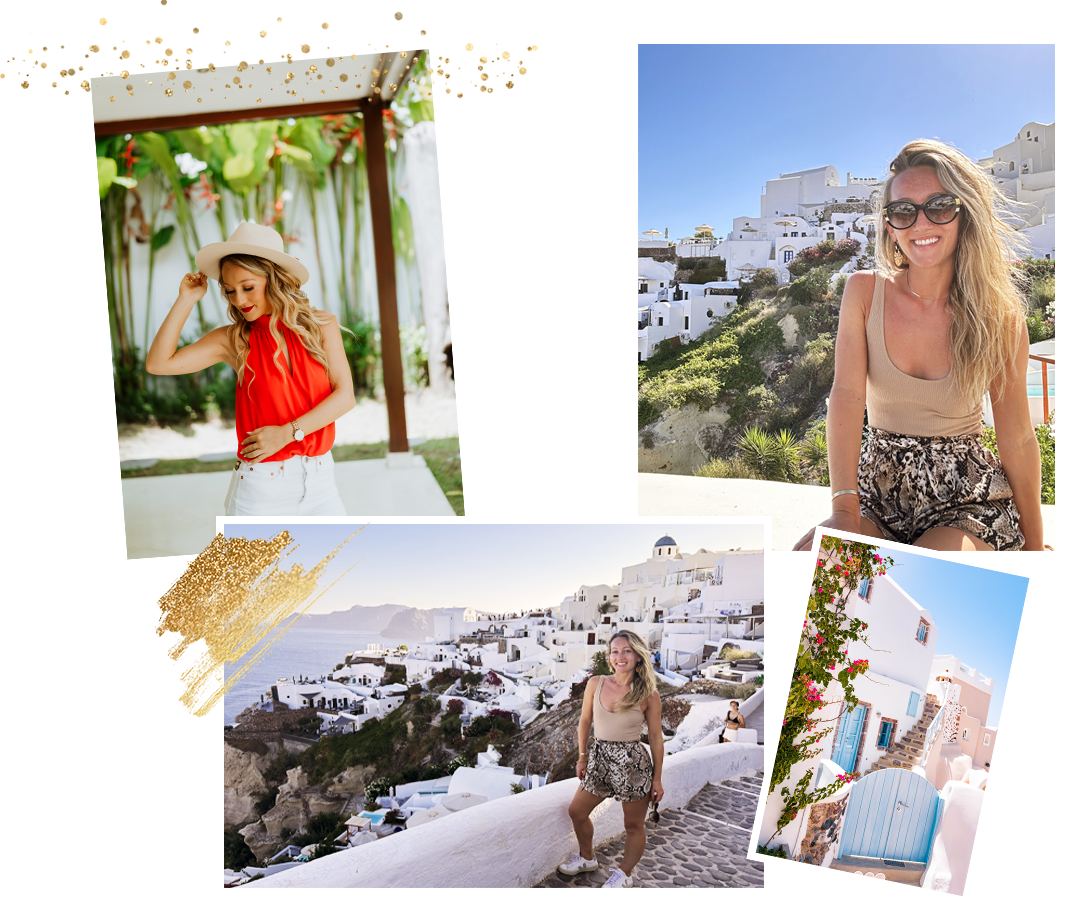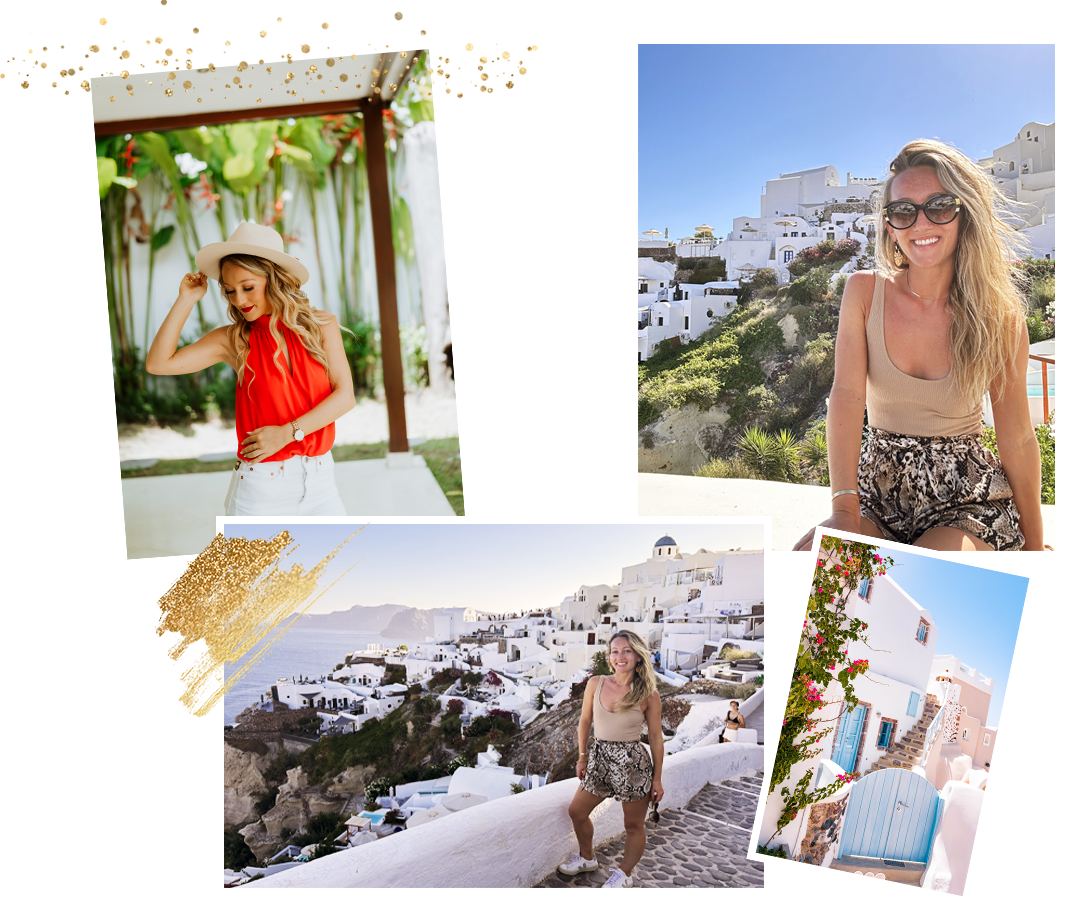 THE mini course on creating MORE SPACE, TIME, ENERGY, AND CASH FLOW with automation and simple funnel strategy for coaches
I'm on an extended vacation, traveling through Europe for the entire summer and taking months off of my business. I'm not live coaching and I don't *have to* in order to keep making tens of thousands of dollars per month.

I've just mapped out the rest of the year and I'll only work two more months, with very strategic intent.
Yesterday a $4555 sale came in from an automated email.
$5555 of recurring revenue is planned to show up in a few days.
Sales from $97-$5555 continuously show up via email while I'm on a flight to Santorini or cuddling my beloved in our Amsterdam apartment.
I feel no stress about booking the business class flights or choosing a comfortable hotel in a well located part of town.
I didn't stress about subletting my 4 bedroom home in Austin while I went away, home just gets to be there for me, with all of my belongings safe and the energy of my own space well preserved, with no additional logistics involved.
It's the simple and good things I've come to appreciate in life — the freedom to travel, the freedom to stay home, and the exquisite freedom to make a good amount of income through ways that don't take my live energy now to bring it in to support me.
Yes, I've grown a multi-million dollar business in just a few years. But I haven't lost sight of my why behind it: to have this freedom, this spaciousness, the ability to close up live programs for months at a time and decide I'm going away and enjoying the world and my sweetheart and my community and I'll be back shortly. And all the while not have to worry about finances or live off of savings. It's an incredible blessing.
And I'd love to show you how I did it. How I started to do it back in 2021 when I knew I wanted to have more time to myself to write my book (which I did in 3 months!) and I anticipated, hey by 2023 I'd really love to take some big stretches of time off from live coaching and then only sell something when it feels really exciting and alive and true.

A ninja accelerator program with just the most distilled down and simplified teachings on automation for you that you can start to work with regardless of the state of business you're in.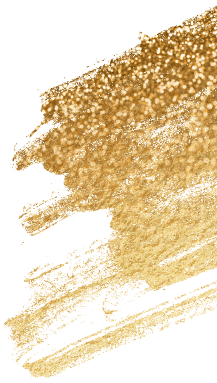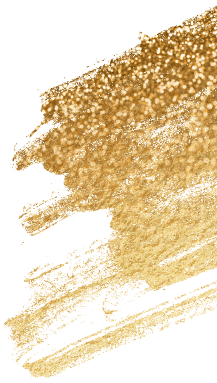 FUNNELS ARE THE EASIEST WAYS TO MONETIZE WHAT YOU'VE ALREADY CREATED AND AUTOMATE LEAD GENERATION SO YOU ALWAYS HAVE CLIENTS INQUIRING ABOUT YOUR PROGRAMS
Passive income can be easy and straightforward to set up, especially when you've already run your signature programs a few times. In all likelihood you're doing A LOT of things manually that should be automated and you're missing a lot of ways to bring in revenue in the background of your business – especially to fill in the gaps between big launch spurts.
Inside Automate & Elevate, I'll go through the ins and outs of how we've set up funnels to automate a huge percentage of revenue over the last two years so you can make money in your sleep – plus you'll get exclusive live time with me and live teachings to clarify anything else you need to know to get started on this path for yourself.

What you'll learn on the live calls and inside the teaching modules:



A delicious training module that breaks down the basics of automation and teaches you what is outlined in the bullets above - I released this in 2021 and it's the BEST training on automation I ever did.

An in-depth hour-long funnels training that breaks down for you step by step how my email and website funnels work to bring anywhere between $97 and $5555 sales while I'm on vacation or simply to multiply and increase revenue to the rest of the business when I am in the office - you'll see examples from my business and have ideas on ways to implement it in yours, too.

2x 90 min live group calls with me where you can bring your questions about any of the material or automated strategies and get my live input and coaching expertise directed at your situation and business and hear how other smart business owners are automating more of their businesses, too. (Yes, I'm going to briiiiiiiefly come back in September and teach only these calls live for you because it's so fun to do so and give you all the goods.)


Receive access to the two training modules by August 1.
The live calls take place in September.
Dates and Times of Live Calls:
Wednesday, September 6 at 10:00-11:30am CST
Wednesday, September 20 at 10:00-11:30am CST
Wednesday, September 6 at 10:00-11:30am CST
Wednesday, September 20 at 10:00-11:30am CST

Investment:
One time payment of $1555
Or 2 Monthly Installments of $897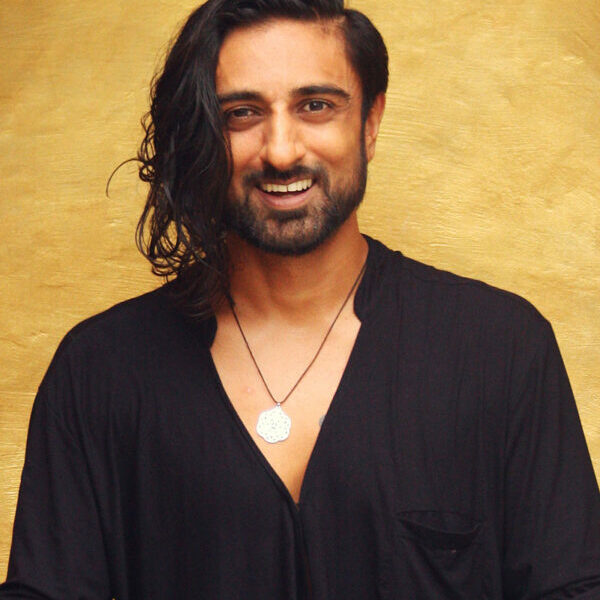 "The strategies and ideas that Elaina shared just make so much sense. I can see a path to 7-figures for my business which feels so good, so smart, so elegant. I really feel like I have the strategies to play at the next level now. Elaina herself is simply a transmission. Her energy, her attitude, her mindset - just being in the space with her I learned so much about what it takes to be a 7-figure CEO."
CEO & Lead Coach at Everything is Possible, LLC & Founder of the Fully Lived Method
Program where we did automation
components together:

Time Rich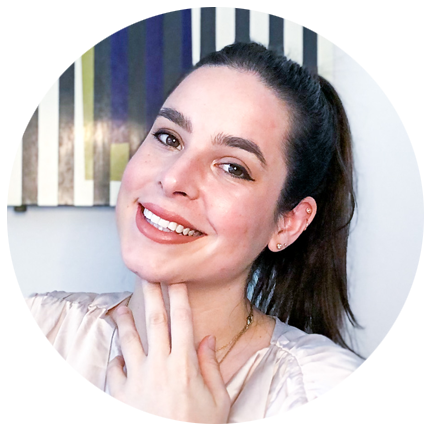 "I learned the high-level marketing, selling, and funnel strategies that I was specifically seeking, which was amazing, and I also was surprised and delighted by how much I simplified my business"
Human Design & Gene Keys Expert & App Creator, USA
Program where we did automation
components together:

Diamond Mastermind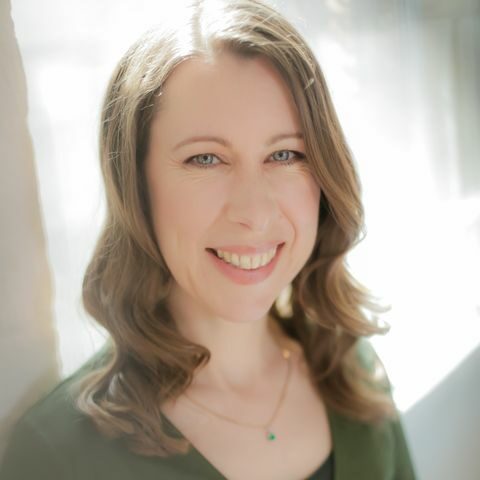 "Off the back of what we learned, I've just created a 4 month plan to launch a series of lead magnets that will all upsell into a new signature offer that will launch at the end of the series. Everything is set up for success (and then repurposing once it's complete too!)."
Program where we did automation
components together:

Called to Action VIP Day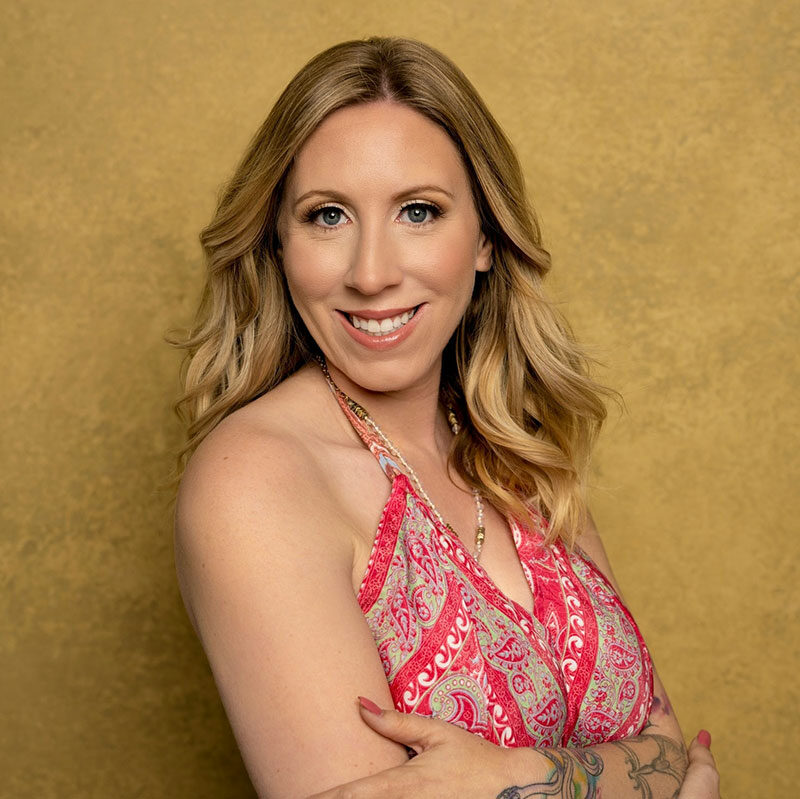 "I'm committed to my family and my personal time as well as my clients and I've found that working 20 to 25 hours a week is my limit. I came to Elaina for other more streamlined and structured ways. One of my favorite things we did together is all of the automation on the back end. It's worth it because I can do it one time and now I'm done with it and now I have multiple funnels and systems running at one time and get so many calls booked. I'm like, where did that come from? Oh yeah, my funnel, whereas before I was only filling my pipeline if I was live and offering something. Plus what surprised me was that I didn't have to create a whole bunch of new stuff. I've been doing this for so many years that I could just go pull from the stuff that I already had."
Intuitive Business Coach, USA
Program where we did automation
components together:

1-1 Coaching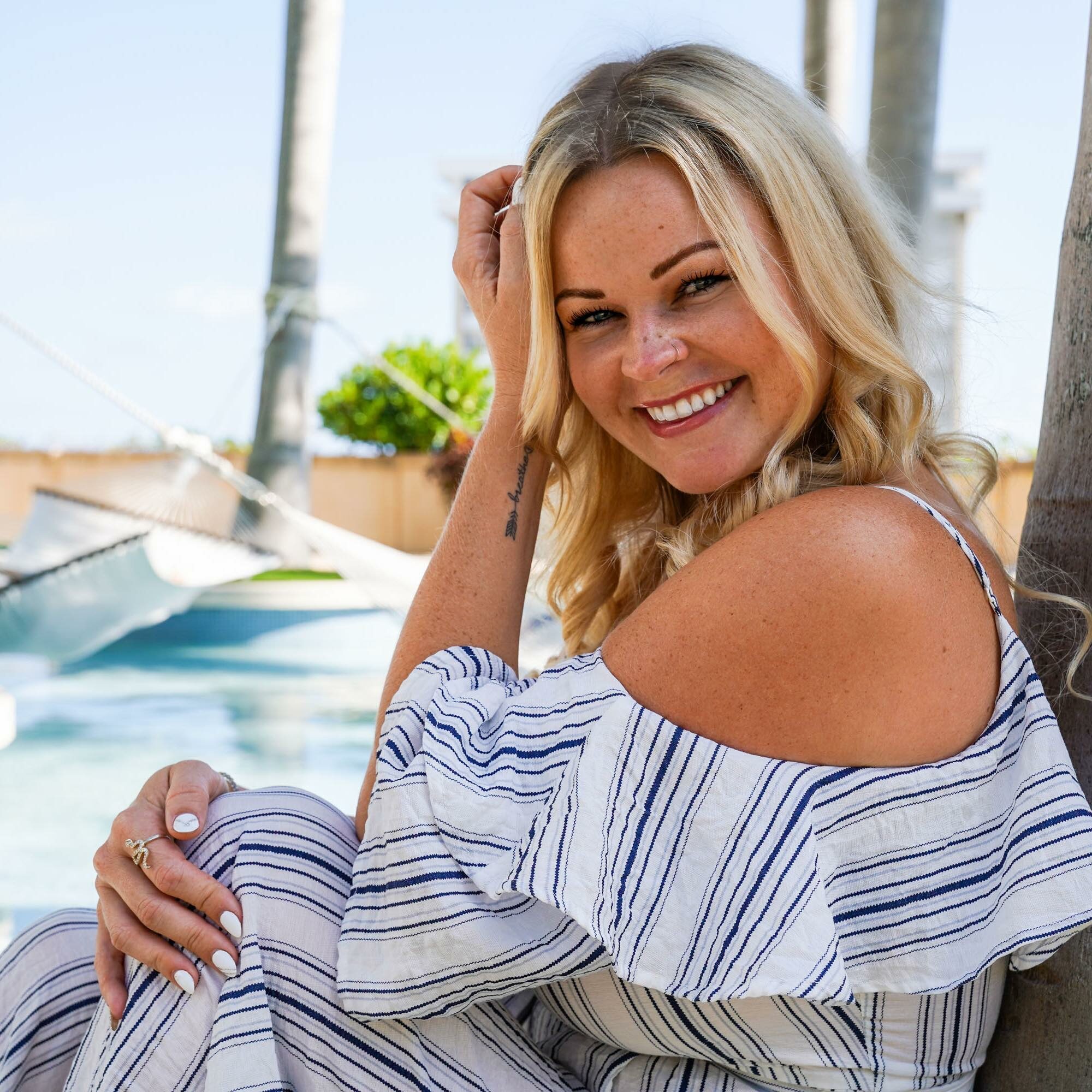 "I've produced two standalone products, which has not been historically what I do. I've historically been very much a live coaching gal, so I just loved that result. Making like $3k on just a single masterclass that I did that will continue to make money is one of the most profound psychological shifts in my business. I feel like I got the activation of the thing that I've been wanting to for a long time, which is just getting away from doing everything live."
Founder, Creatrix Calling, USA
Program where we did automation
components together:

Time Rich


Got questions, love? I have answers.
What if I can't attend the live calls?

You may always watch the replay, but I encourage you to take the program only if you're willing to make it work and commit to being able to come to the calls live.

Is this for coaches only?

This is a program best suited for coaches and service providers who usually trade their time for money and want ways to make money through systems and smart email automations. If you're not a coach, just message me @heyelainaray on IG so we can talk and see if this makes sense for you or not.

Is it enough support?

I've been running courses in this fashion for years now, and people rave about their experiences. That said, no, it's probably not enough support because it takes a lot of time and energy and continued investments in different areas to get the results I've personally seen in my business. The purpose of this course is to give you very specific tools and insights into the automation part of the business, and you'll probably need to go on to work on your messaging, your offers, your money mindset, and many other areas to holistically support you to get long term high level results like the ones I have and the ones I know you want and are perfectly capable of. This is like going to a course at your university taking chemistry, not graduating with a medical degree. But you need the chemistry to become a doctor, you follow?
How long will I have access to the trainings and call replays?

I have no idea what my niche is, I've never coached anyone before, and I don't even have clients for my 1-1 program, can I take this?

You won't be the ideal client for this course, no. If you're not sure, just message me @heyelainaray on IG so we can talk and see if this makes sense for you or not.

Are there refunds? Am I guaranteed to get results?

No, there are no guarantees of results with any of my programs and no refunds offered. Systems and growing a business take time, skill, patience, dedication, and continual support and investment — you're responsible for your results and all of those factors, too.

What if I need more 1-1 support with you Elaina?

You can check out my private mentorship or my Business Advisory Day if you want more support from me in the future after taking this course. Private coaching with me is very, very limited at this time due to all the reasons discussed on this page. 🙂 My business model is one that leverages my time and energy in a very efficient way.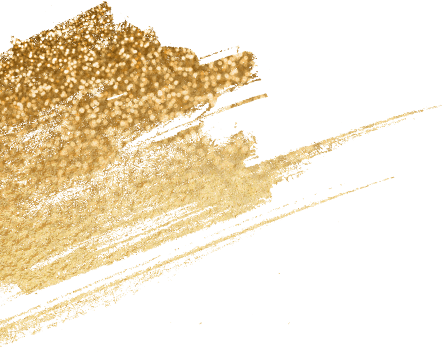 Elaina Ray is a business strategist and mentor for online service providers and entrepreneurs in the personal branding and self-development space. She's the author of Becoming Self Made and the host of the Million Dollar Spirit Business podcast.
After leaving her successful corporate career at Fortune 500 companies like IBM and Uber and traveling to more than 60 countries, Elaina started her own coaching company and became a self-made millionaire by age 31 and multimillionaire by age 32.
She specializes in offer development, high ticket sales, scaling strategy, and mindset and management skills for accelerated business growth. She helps her clients hire a team, scale their operations, and refine their marketing and branding message to be more appealing to the top of their available market, in addition to developing and scaling passive income and leveraged income growth strategies.