Make money in your sleep, diversify your income,
and grow your audience with smart systems
Are you surprised at how much money you're able to make so much with so little *actual* structure in your business?
Do you feel like you should be a little more ahead of the game in the systems arena for the revenue you're bringing in — and your brain can't help but go: "If I had some of that stuff in place, I could be REALLY making bank!"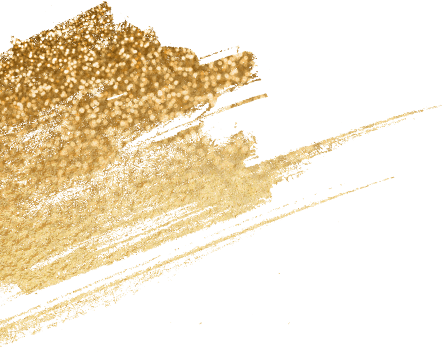 You're like, my favorite kind of person to work with.
Naturally magnetic, I'm assuming.
People just buy your shit even if it's not sold through a very logical or practical sales process and you're just kind of flinging things out there.
A creative genius, most likely.
But you keep coming up with new stuff all the time and you just know there's tons hanging around that could be leveraged to make you more money.
A quarterly plan? You never heard of it.
But you GET that if you had one, you'd probably add a zero or two to your bank account balance.
You feel like your team, systems, structure, general organization, and automation (or lack of any of this) is kind of, well, appalling, considering how many people you already serve and where you see yourself going.
You don't need me to convince you about the value of having automations, passive income streams, waiting lists filling up, and more time, money, and energy however you want to spend it. 
You know you can preserve your flow and your genius AND have the best of both worlds.
Why NOT bring in some, GASP, funnels and have things being sold in the background of your life so you're freed up for either MORE creations and expansion, or just free time to do something else or start another business outside of coaching (I actually did BOTH when I hit $100K months from coaching and had systems up and running)?
I see people like you and I get so fucking excited. Whether you're making $10K/month OR you're already a millionaire and you've got none of this stuff in place, just imagine what you could be doing if you did get it together and embraced things like upsells, downsells, funnels, bumps, smart low end products, recurring revenue, and passive income?
And you're damn well ready to change that.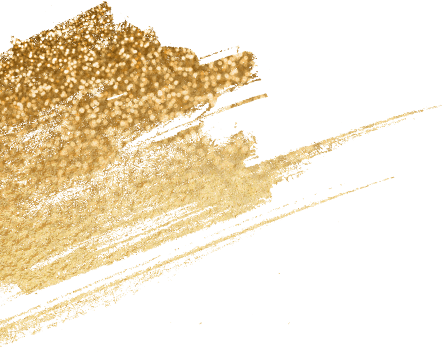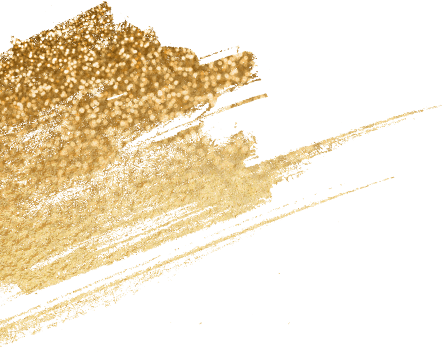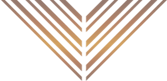 I'm going to teach it to you through the feel good feminine lens and, trust me, when you implement these strategies with this ENERGY, you're going to be waking up to money hitting your Stripe account every morning and thanking me later.
Even if you're more at the beginning of your coaching journey, this is the stuff you can put into place from the very start. (I would have made SO much more money SO much easier if I had known this stuff when I was where you're at now.)
The world is your oyster, magnetic woman!

Make money in your sleep, diversify your income,
and grow your audience with smart systems
This is for you if perhaps…

Your programs get RAVING reviews every freaking round and people love your work, but you don't have an engaged email list with automated lead gen running so you still have to hustle to get leads for every live launch (even if that still gets you a $100K+ launch result).

Your content already converts high ticket clients but you still have to keep churning it out week after week fresh off the press (it's nice to do that when you're inspired, better when you don't have to).

You're doing solid cash months from live launching and want to learn to make money in your sleep.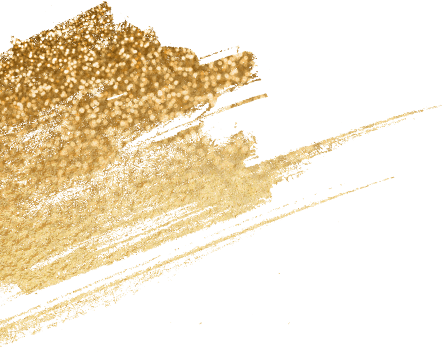 Why would you NOT want to better leverage your time, energy, creations, content, offers, and money inside your business?
Especially when you're in it for the long haul.
Having systems stabilizes your income and energy. Even if you have a personal life meltdown (aka WHEN you do), you'll have something to lean into and be supported by that's just always working for you in the business.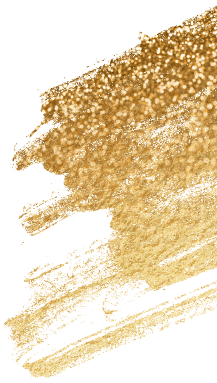 Achieving $30,000 months with long-term and high-end brand strategy
Before working with Elaina, my messaging was all over the place and it lacked clarity. As soon as I narrowed down my content pillars and offers, my messaging became clear and valuable to the women I call in. My biggest shift was around the value of my container and its lifetime value. Together with Elaina, I worked on my long term brand strategy. I built a magnetic empire that will last for years. I shifted my thinking from short term gains to long term results. Investing in Elaina is one of the best decisions I made in 2020 and I now make $30,000 months.
Business and Pleasure Mentor, USA



From almost giving up on her business to having her first $20K month and putting on her 6 figure CEO hat
I had been in business for about 18 months and could not get my business going consistently. After reading one of Elaina's social media posts, I knew she would be my coach one day. I bought her Aligned Premium Pricing Masterclass and that alone shifted my frequency and understanding of my value as a healer.
Investing in the Sapphire Mastermind immediately shifted my frequency. I made the investment from my highest self, knowing that I was going to expand and grow. It created massive shifts and transmissions. I loved being in the energy of the other Sapphires in the group and hearing them talk about their $25K months and $55K launches. It felt normal and I realized that it was all possible for me too.
Just being part of Elaina's onboarding process was a big learning experience for me. I binged on her beautiful content library with every video you could imagine, from running a summit to hosting free trainings. No more Netflix for me! I soaked it all up. It was also super helpful to have additional layers of support like the CEO Lab with Elaina's COO, Hannah Gorvin, to learn new strategic business methods and perspectives.
Since being part of the Sapphire Mastermind, I've moved to a new CEO level role, where I am creating a business - not just showing up delivering my services. I've had huge shifts in my messaging and feel like a master copywriter now. I've planned out my business for the next 12 months, knowing who to hire to support me with the faith of expansion rather than waiting until I hit a goal. I've stepped into a place of confidence launching a hybrid program and had my first $20K month.
Trauma Therapist & Quantum Healer, USA



Sold out her 1-1, launched a group program and now making consistent $10K months
Sold out her 1-1, launched a group program and now making consistent $10K months
Working with Elaina changed my whole business and my life. Before working with her, I didn't have much more of a business, to be honest. I was really good at helping people step into their power, work through their emotions, and honor their dark, sexy and wild side but I had no idea how to package it up and sell it.
It completely shifted my business. I went through an entire transformation on a strategic, spiritual and energetic level. I recalibrated my system and suddenly sold out my 1-1 business, I launched a group program and I am now making consistent 10K months. My business is growing!
I went from being a good coach without much going on, to being a successful entrepreneur living in abundance. I feel so fulfilled and actually get to do what I'm here to do now. I couldn't serve before and that was so frustrating. Now, I get to show up, be myself, and to call in soulmate clients. I get to do work that is satisfying on so many different levels and is truly making a difference in people's lives.
This is all because of working with Elaina, her support coaches and her community as well. I highly recommend it. Make the investment! It will pay off. It will change your business. It will change your life. I'm so, so grateful.
Tantric Intimacy Coach, USA


Here's how this VIP day works:

You get a 3 hour pre-recorded deep training, teaching and activation to learn in an accelerated, condensed, zero-fluff, easy-to-understand format and you'll leave feeling SO empowered to go run with it right away.
You're going to learn a way of THINKING about sales and business structure that, as the CEO, is going to change the game for you in how you create programs, how you sell, how you make decisions about what comes next, how you market, everything.
It's stuff that you can go away and implement on your own over the next few months that will impact your revenue and growth trajectory for the next 2-10 YEARS.


7+ ways you can 10x your sales by seamlessly adding in more money-making opportunities inside your business right now (without adding in any 1-1 time)

How to get paid to create digital courses and leverage group programs and basically turn everything you create into passive income

How to leverage your email list, including both beginner and advanced strategy overview, to nurture leads while you sleep and bring in automated sales

Tired of live launching? You'll learn 3 other types of "launches" I use every month that multiply revenue and require less cheerleading programs for weeks on end

The exact ways to actually use your free content to make you more money instead of just having it disappear into IG and FB-landia

The exact things to tell your social media team to do (or do it yourself) that will save you hours and hours of time chasing new leads every month

You'll watch me laser coach our VIP clients live and showcase how these tools directly apply to their business and live channel their funnel sequences and passive income opportunities

Everyone will have the opportunity to ask questions to clarify anything taught in the workshops

Bounding out of bed, excited to work her business. Ecstatic to finally have the feminine strategy she needed to harness her ideas

I have to share my utmost appreciation for Elaina and her team while celebrating a $65K launch. The container upleveled every aspect of my business and my life; massively elevating my messaging, standing out as a person of authority and really claiming my zone of genius. I'm ecstatic to finally have the feminine strategy I've needed to harness my previously directionless ideas. Elaina helped turn on something in me that I knew was there but I felt I didn't have the framework or know-how on how to make it all come together.


Back to back $10,000 months with magnetic feminine energy and masculine strategy & structure
Working with Elaina was an incredible, life-changing transformational experience. One of the key pieces she and her team were able to help me with is being able to talk about my gifts in a really clear way.
Understanding sales practices, how to do marketing and talk to your ideal clients, those were the pieces I was lacking, around the strategy side of things. I wanted someone who understood strategy, business, and the more subtle pieces of the energetics, as well, which is the world I come from.
Within 3 days of joining, I had my first $3,000 sale and then easily made the investment back afterwards. I had several $10,000 months while in the container which is important to me because I had actually only been in business full-time for two months prior to joining. That's due to a large part of understanding the sales process and psychology and learning to communicate about what I do because it's a very unique skill set.
I broke down a lot of limiting beliefs around my audience and premium pricing, too. I'm so glad that I now have magnetized high-level dream clients on a regular basis in a more feminine, non-pushy way. I love that the community is full of high vibe, exclusively personal development industry experts who are also crushing it in business, it really raises your ability to perform at an even higher level.
Subconscious Reprogramming Expert, USA



5x-ed my income and fully booked with dream clients
Elaina's coaching was absolutely transformative from the inside out. She helped me get clear on where I was blocking myself from backing myself and my business, dove into my backend to help me set up streamlined systems, and empowered and supported me every step of the way from the tiniest details to helping me organize the bigger picture. Within a month, my business had skyrocketed and I had 5x-ed my income! I now work with DREAM clients while living in Europe and serving others through a place of integrity and belief in myself. Her expert business strategy guided me to uplevel my skills, marketing, and operating systems which in turn revamped my entire business strategy for the better! I'm now fully booked out with my soul-aligned business and set up for continued growth – all thanks to Elaina! If you have the opportunity to work with Elaina, do not hesitate and make the most worthwhile investment in yourself!
Business Coach & Online Business Manager, USA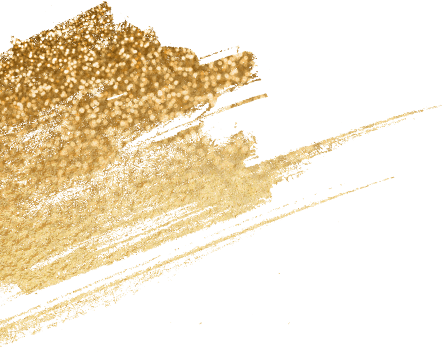 Elaina Ray is a business strategist for coaches, personal development experts, and online personal brands, as well as a success catalyst and mentor for female entrepreneurs.
After leaving her successful corporate career at Fortune 500 companies like IBM and Uber and traveling to more than 60 countries, Elaina started her own coaching company and became a self-made millionaire by age 31.
Today her company brings in over 7 figures of revenue each year and she works with hundreds of female entrepreneurs who are committed to high levels of success in their own businesses. She teaches a unique combination of personal development, millionaire money mindset, and innovative marketing and sales strategies to help her clients achieve results.
Her podcast, Million Dollar Spirit Business, is also very popular for the live laser coaching she does on the entrepreneurs who apply to be guests on the show.
Elaina is a world traveler and currently lives in Bali, where she owns several real estate investments and continues to diversify her wealth between coaching, online courses, real estate, and cryptocurrency. She's passionate about helping more women become self-made millionaires and achieving true money, time, and lifestyle freedom.