How to rapidly expand the success you're available for in your business

How to rapidly expand the success you're available for in your business
You're probably the kind of person who wants all the eyes in the room on you.
You don't just want to set goals and achieve them – you want to experience a life of MIRACLES, grace, expansion, and passionate love.
You want to see who you're really capable of being and who you are on the other side of saying yes to the biggest goals and visions you've always had and are already making come true.
In all this, as much of a badass as you already are, you're STILL ready and willing to expand your bandwidth for MORE abundance in life, business, and love…
…and you want the activation, insight, and clarity from me on how we do it in our company and how I've continuously and ceaselessly expanded to hold more with grace.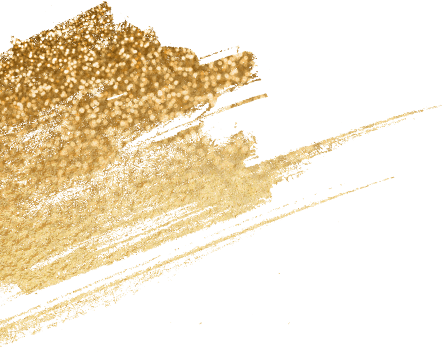 I wrote a book in 3 months, published it in 6, and launched it to immediately hit bestseller status.
I spoke on multiple stages to over 120 people in multiple countries.
I made another million dollars.
I signed $50,000 pay-in-full clients.
I went through the biggest breakup of my life – and found love again just four months later.
I expanded to have 10 people on my team and all the support I could ever ask for in my business so I have maximum free time and maximum revenue.
I traveled to the Maldives, Fiji, USA, the Netherlands, Spain, Portugal, Australia, and all over Indonesia.
I finished building and paid off my dream home in Bali, the first of my real estate acquisitions (after knowing nothing about real estate or home ownership).
I hired a wealth advisor and learned how to manage my money powerfully – and led conversations with my clients around how to do the same.
I was offline for 6 weeks total on 6 different week-long personal development immersions.
I built my dream wardrobe and kept investing in the evolution of my personal style.

I had a top business coach, relationship coach, multiple energy healers, and an amazing therapist. I said yes to each of them without blinking an eye.
I traveled business class on every flight and stayed in the nicest accommodations in every destination.
And I made more new soulmate friends and expanded my global network into the highest rungs of the most connected entrepreneurs more than I ever thought possible in a single year.
None of this happened because I forced, pushed, or sacrificed.
In fact, I didn't set goals and achieve them – I became available for miracles and received them.
All of this required a lot of expansion of my bandwidth to hold it all, to be available for it to come into my life, and to not fear that the other shoe was going to drop.
I had to learn that it gets to be this good.
That none of this expansion required sacrifice – it simply required a decision to become available for more.
And I'm here to help you raise the bar for yourself – again.
To know that it gets to be this good.
That you get to have a "both/and" life of travel, love, lots of money, visibility, influence, books, podcasts, magazine features, amazing friends and community, the best wardrobe, quality time with family, spaciousness, and anything and everything you want.

You get to take the spotlight for yourself this year.
You get to hold the microphone and have something powerful to say with all the eyes in the room on you.
You get to be a bestseller, to become friends with the people you most admire, to receive exclusive invitations, and to make the most money you've ever made – and then some.
Get ready to be expanded, activated, and made a clear channel for receivership of all of your wildest dreams. 
You'll leave unapologetically asking for more and holding the energetic signature to allow it to be possible for you quickly and easefully.


Elaina Ray is a business strategist and mentor for online service providers and entrepreneurs in the personal branding and self-development space. She's the author of Becoming Self Made and the host of the Million Dollar Spirit Business podcast.
After leaving her successful corporate career at Fortune 500 companies like IBM and Uber and traveling to more than 60 countries, Elaina started her own coaching company and became a self-made millionaire by age 31 and multimillionaire by age 32.
She specializes in offer development, high ticket sales, scaling strategy, and mindset and management skills for accelerated business growth. She helps her clients hire a team, scale their operations, and refine their marketing and branding message to be more appealing to the top of their available market, in addition to developing and scaling passive income and leveraged income growth strategies.