For the first time ever, I'm teaching the tangible work I did behind the scenes to call in my beloved after 9 years of lonely, hard, inner work filled singlehood. Right after I met my partner, my company skyrocketed into a $1M business. It seemed the inner nature of what attracted true love and tangible wealth were intertwined... and I've been cracking the code for the last two years, teaching wealth dynamics to my business coaching clients (many of whom also attracted a partner through our work together, a total accidental byproduct of growing their business at quantum paces), yet ignoring the popular demand for me to teach on applying this same work to love and men. Until now.

Men and money are the same masculine energy of the universe… how do you relate to it?
Do you want to expand your ability to receive both?
Then this activation is for you.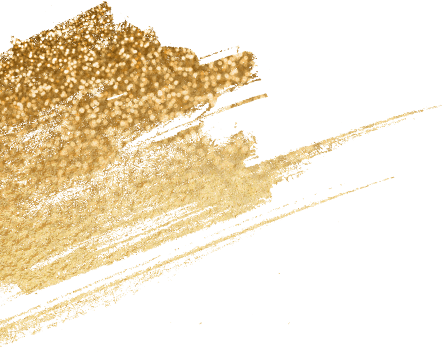 Two years ago, I was praying non-stop for a good man. I wanted nothing more than to be in a committed, monogamous, passionate relationship with ONE man.
I had been single for 9 YEARS up until this point and totally fed up with it. I was successful, yet none of it mattered when I wasn't partnered the way I wanted to be. So I was doing all the manifestation work you can think of.
Praying.
Chanting mantras.
Writing letters to my future beloved.
Contacting his soul guides.
Bargaining with my guides. ("Pleaaaase if you send me my beloved I'll never ask for anything ever again!" like a 7 year old would talk to Santa Claus or something.)
Nothing was working.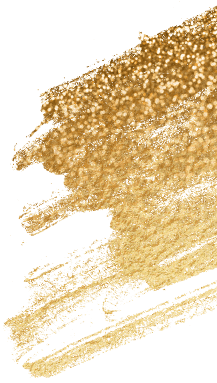 I was on the back of a string of romances with totally sexy and totally noncommittal conscious community type guys who didn't know what continent they'd be living on next month and I was DONE attracting that.
But eventually my future beloved showed up.
Right under my nose, right in the midst of all my prayers.
In January 2019, Rene had seen me all over Bali and after a few awkward hello's that he remembers and I don't (my head so full of mantras for "the one") that he even found me on Facebook and sent me a message saying he noticed me around and would like to get to know me over dinner sometime.
I looked up from my mantras, prayers, soul guide interference plan, and manifestation letters for about 30 seconds and said, "No thanks, doesn't sound in alignment."
CLASSIC. 🙈🙈
Frustrated that "no one was showing up," I started doing a different kind of work. I dropped the mantras and I started on another path of deep healing my relationship with the masculine, but that's for another post.
Meanwhile, Rene moved back to the Netherlands and our paths crossed no more.
Fast forward to July 2019, 6 months after I blindly rejected him, and I walk into Ängsbacka Tantra Festival in Sweden during my annual Europe summer holidays with 1,000 people swirling around and walk right into Rene.
I start flirting, totally smitten.
I don't recognize him at all.
There's sparks between us, this time my system is open to him.
And then he introduced me to his girlfriend.
CLASSIC!!! 🙈🙈🙈🙈
I was terribly disappointed, but I was also in a different space by then, more grounded, more open, more sure of myself and my own happiness.
In the span of the next 3 days, I explored connection with many men at the festival, lovingly unattached to Rene and the personal journey he needed to go on.
Yet I noticed something very special about him despite the 500 other yummy-looking men around. I felt at home in his hugs. I felt a warm energy all over my body whenever we spoke. I was instantly comfortable around him. I instantly trusted him.
3 days after our initial run-in, he decided to end his relationship, told me he loves me, and asked me to be his girlfriend.
I intuitively say yes. 🥳🥳🥳
Turns out he was in the middle of selling all of his stuff and moving to Bali, where I already lived. 🤯
And the rest is history.
Rene followed his heart and his dreams, I opened my heart and allowed my dream man to come in and co-create life together with me for the first time in nearly a decade of loneliness and miscalculated attempts at receiving love.
Two years later, we've moved into our dream villa in Ubud that we own together, have supported each other as our purpose work and businesses have expanded like crazy, have three cats together, and I'm a happier woman than I've ever been.
I'm still learning to open my heart more, to receive more, to open my eyes to the incredible man who's so invested in us. And he helps me every day to allow it in.

Now for the first time ever, I'm teaching some of the work I did to call in my partner behind the scenes.
Not the usual manifestation rituals… the real grounded things I did to prepare my heart and my life and to create space for Him to arrive.
For any woman reading this who is longing to be partnered in this way, I want to share my story to encourage you, to poke fun at my own pitfalls along the way (and maybe where you're getting tripped up with yours), and to open your eyes to where you may be blocking or rejecting true love, too.
If I can work through this, so can you. 
If I can receive this kind of love from a man, so can you. 
If I waited 9 years and it still came, it means it's out there for you as well. 
This masterclass will help you to prepare your heart. 
Heal your relationship with the masculine. 
Ground into your own purpose. 
And open continuously to all of life so he will be there. 
So you can receive as you're meant to…
men and money and all forms of love, support, and abundance.