for 6 figure coaches
scaling to 7 figure years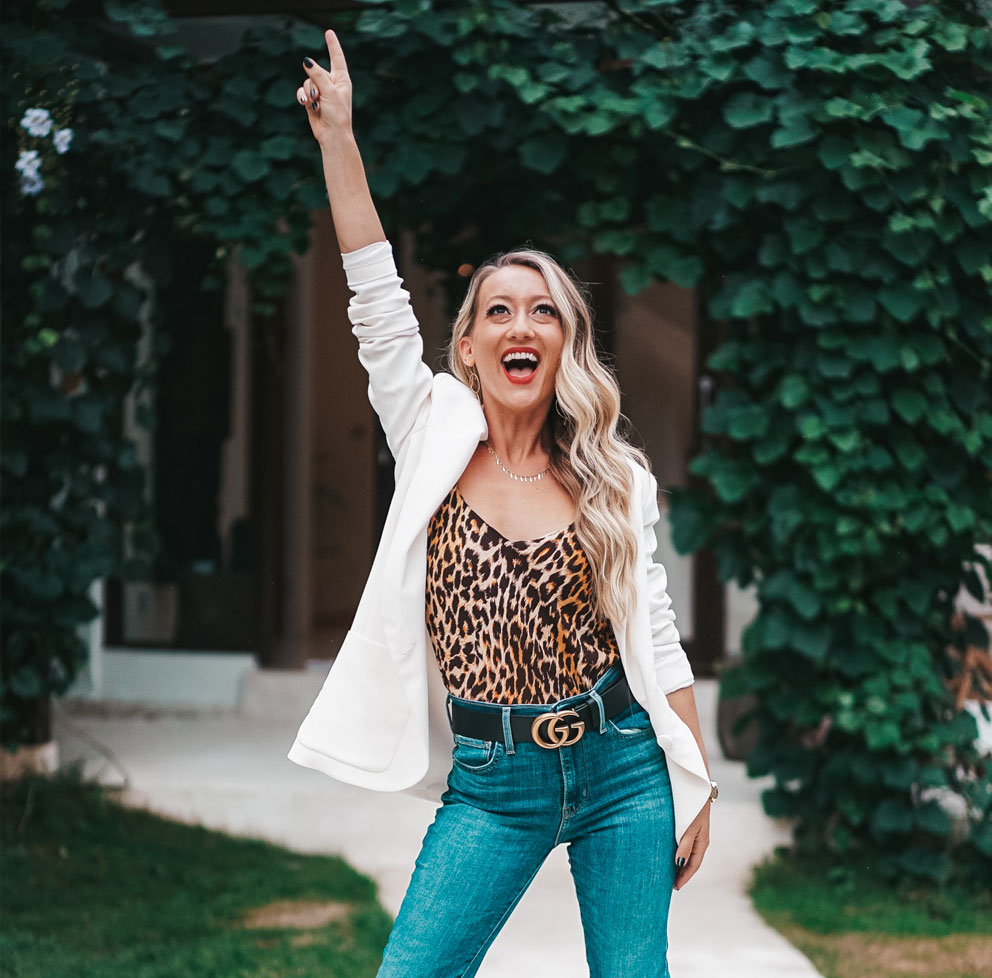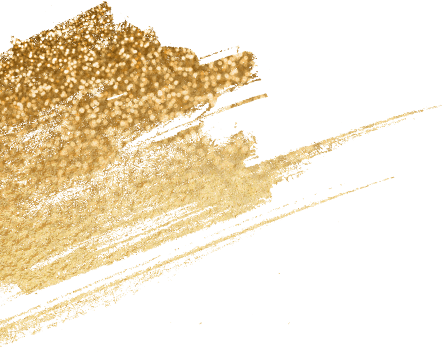 You know you're sitting on a gold mine.
I see you, and I'm amazed by you and what you've already achieved.
Your natural magnetism. Your creative genius. Your intuitively-guided decision-making and product creation.
The way your clients fall out of thin air and buy from you with full faith and trust in your magic and wisdom.
You were seemingly born to be an entrepreneur, and a damn good one at that. You're leading the way in the realms of feminine business and allowing more flow, softness, ease, and embodiment to be front and center in your company.

AND I see where you're sitting on that gold mine. Because you're already making $20K, $50K, or even $100K months largely flying by the seat of your pants. Maybe you have an OBM or a VA, maybe a social media manager. Or maybe you're still flying solo (or if you're honest, there's a little bit of chaos behind the branding and you struggle to find and hire the right people...and know what to do with them so you actually get a huge ROI on your team).

I'll ask you this:
Are you surprised at how much money you're able to make so much with so little actual structure in your business?
Do you feel like you should be a little more ahead of the game in the systems arena for the revenue you're bringing in — and your brain can't help but go: "If I had some of that stuff in place, I could be REALLY making bank!"
You're the type of person who doesn't need me to convince you about the value of having automations, team members, passive income streams, waiting lists filling up, and more time, money, and energy however you want to spend it.
You know you can preserve your flow and your genius AND
have the best of both worlds.
You know you can preserve your flow and your genius AND have the best of both worlds.
You're aware that with just a little more healthy structure and systemization you'd be 10x-ing your revenue and really playing in the next levels where we need more women like you playing.
So let me give you a glimpse of some of what could lie ahead for us. And remember, this path is completely customized to you. At Diamond level, there's no cookie cutter business model you need to fit into to accelerate into the millions. We listen to YOUR desires and bring the best practices of the market to support you in achieving them.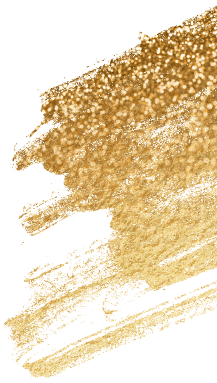 Here are at least 12 ways you might be capping your financial potential right now, and some likely areas we'd work on together during the mastermind that would help you maximize your results over the next 5 months
(seriously, even my sales page is going to give you value and open your eyes).
Dead end offers. Every offer should lead to a deepening with your clients should they desire to continue being supported by you. Having courses, 1-1 mentorship, masterminds, and masterclasses end without a pathway for more transformation and more revenue is a classic gap in an otherwise solid business model.

An untapped email list. One of my private clients has almost 50,000 people on her email list (another has about 1000) and I am consistently shocked at how most of my incredibly smart top clients are underutilizing their email list. I have about 4,000 people on my list and it converts at extremely high rates because of our feel-good email marketing strategy. Regardless of the number on it, this can be a huge moneymaker for you. 

Undercharging for your coaching or courses. Enough said. A client of mine recently came in making around $10k months, charging $6k for her services, and now has a $30k offer with qualified leads coming in and has made consecutive $50k cash months.

Doing programs live every time vs. creating products and expanding your body of work. I love turning live programs into courses and automated products that bring me passive income. You might be repeatedly live launching something that you don't need to be live launching and that's actually hindering the expansion of your creativity and body of work.

Little to no automation or underutilization of easy automation (both for front end sales and back end business systems that free up you and your team). A few bumps/upsells off the back of our paid masterclasses have converted at about 50-60% lately and added tens of thousands of dollars of passive income to our business. This stuff is literally so easy, bro marketers want you to think it's hard to disempower you but guess what girlfriend? I've cracked the code and made it feminine friendly and so, so simple.

Lack of the right team players. I'm shocked at how many incredible coaches make shit tons of money with a team of 1 or one that feels duct-taped together, flying by the seat of their pants. Because I know how much better they would be doing if they had the right people doing the right things, trained and managed in the right ways. My whole game changed when I got a COO who manages the business side of things for me, amazing support coaches who take the weight of coaching my group programs off my shoulders, and a marketing agency that markets my programs for me.

Lack of ongoing nurturing of your audience (through community building or low end memberships that provide a warm pool of buyers at all times and raving fans). Similar to the dead end offer thing. Do people buy something, love it, and then get dumped out into the big ocean of your general social media platforms to just be a "follower" again? Money on the table and huge missed opportunities. 

Lack of recurring revenue. Enough said. A few tweaks to your product suite and adding a layer or two to your business model can make a huge difference in this department.

Resistance to long-term planning. Consistent high cash months and playing at the top of the industry is so much easier when there's a simple plan in place (and you're always free to change the plan). Planning the way I plan has supported my very creative, flow-y and brilliant clients to get off the income roller coaster and stabilize at higher levels, finally treating their business more like a bonafide company. You open a huge door to ease and wild profits when you remove the resistance in this area (and most of my ladies wind up geeking out on this in ways they never expected, finding huge amounts of fun and pleasure in it).

Selling one thing at a time. It's very easy to learn to sell on multiple layers of your business with front end sales, live launches, AND backend sales, aka these are the ways you can sell more than one thing at a time without confusing your audience. This is where you really get to break all the rules, multiply your income with a tangible plan, and be as multidimensional, creatrix-y, and wild as you desire… while being a smart real world CEO set up for the millions, legitimately. 

Not owning a platform besides social media. Building your business with too much of a heavyweight on Instagram or Facebook makes you vulnerable to trends, sudden changes, and an audience that can disappear overnight. I support my highest level clients to own as much of their own real estate in business as possible (aka a podcast, Youtube channel, blog, proprietary membership site, and/or email list).

Not focusing on building net worth as well as increasing your business's income. It's very trendy in the coaching bubble to be all about the $10K, $50K months, etc., which is partly great. As your mentor and strategist, however, my desire for you is multifold. I want to help you build your net worth as a woman AND take a longer-term perspective on increasing your earning potential over your lifetime, thinking more in terms of hitting your next $500K, $1M, $5M dollar milestones vs. short-term month to month revenue thinking. Not only does my business turn over 7 figures a year, but I have a multimillion dollar net worth and that didn't happen by accident.
The list goes on. But I bet you skipped over a bunch of that part because you're already inspired, curious, mind blown, and HUNGRY.
Hungry to MOVE.
As you know, most people will get to where you are in business and feel like they MADE IT. And stop.
And that's fine.
...But you're one of the small percentage who's still reading and is feeling fired-up from the depths of your soul to go all in on the next level of your business and ACTUALLY make these changes.
Here's the invite you've been waiting for.
Diamond is going to hold you. And me and my team are going to support you to close any gaps in your business preventing you from running a multimillion dollar company in the next 1-3 years.

This is not a snap-your-fingers, desperate for quick wins, short-term thinking kind of a mastermind with scarcity energy lurking around in the corners.
This is a room full of fucking powerful women like you who know they are are already successful to a large degree, and who are hungry for more… and are willing to think bigger picture in order to create a sustainable and high-earning, far-reaching future for their business.
My zone of genius, after building a business that scaled to 7 figures and consistent $100K cash months within 2 years and helping clients leapfrog into multiple 6 and 7 figures, is on the systems and structure side of things.
I love to roleplay that MASCULINE for you in your business when you're down to take advantage of all it has to offer you…
... less working hours
… more support
… more reach
… more customers/clients
… a leveraged business model that multiplies existing revenue
… elimination of wasted time, energy, and money
… more time spent in your pure zone of genius
… bigger impact and notoriety in your niche
… more energy to play BIGGER
… more money to invest in your next company/idea/the future
Structure and systems provide MORE creative flow and MORE wealth generation. You know that.
If you take the next step and apply for Diamond, then you're going to be one of the few who read this and really felt the call, really felt the knowing that now is the time to take action to clean things up, to realize your full untapped financial potential (even though you're already doing really well), to be extremely intentional with your energy over the next 5 months, and to really build a respectable company and brand that's going to rocket into the millions and LAST.
You can't wait to meet the other women.
You can't wait to be held by me and the team of experts.
You can't wait to take a fine toothed comb through your business and clean it up in order to scale it up.
You can't wait to claim your multi-million dollar throne.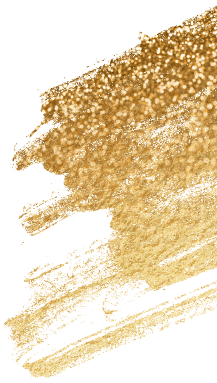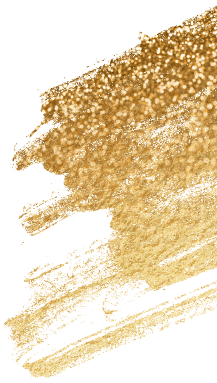 I know you're a naturally magnetic energy magician… and I've got the strategic lens to catapult you even further.
(We also do the energy and magic and honor the feminine components of business here, as well, don't you worry. We'll talk deeply and soulfully. And we'll get you some funnels, girl. This is a mastermind that has truly the best of both worlds that you and I both know doesn't exist out there.)
You'll know if this is for you. I can't WAIT to meet you, rockstar.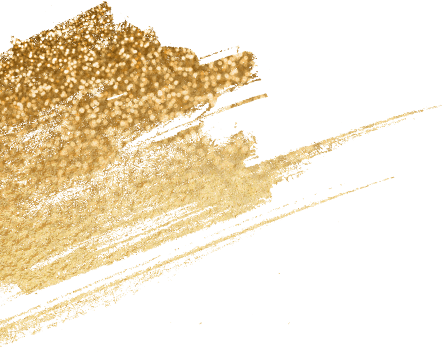 5 month experience with Elaina Ray.
IT'S A FRACTION OF THE multi-million dollar LONG-TERM EARNING
POTENTIAL YOU'LL ACCELERATE TO INSIDE THIS MASTERMIND.



What will you receive when you join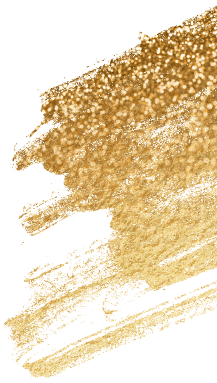 3X/MONTH GROUP COACHING CALLS WITH ELAINA (90 MINS)
These mastermind calls move fast, so you can move even faster. They're especially designed for on-the-spot breakthroughs in any area you need one. If it's a part of your business, you should bring it to these calls. I'm here to support you, bust through your blocks, and give you the low-down strategy to earn high.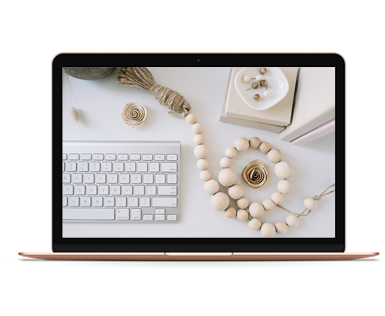 1 onboarding 1-1 deep dive strategy call with Head Support Coach (60 mins)
We know you desire personalized and customized attention for your business. That's why when you become a Diamond member, you receive a 1-1 session with our team's head strategist. You have access to this private coaching session to use at any point during the mastermind so you can get completely customized support to perfect your copy, review your content, plan your big launch, elevate your brand voice, or map out some serious strategy.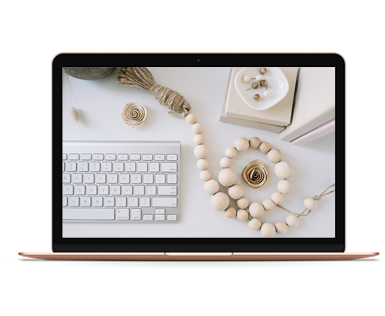 A MONTHLY PRIVATE 60 MINUTE 1-1 CALL WITH A SUPPORT COACH OF YOUR CHOICE
Inside the Mastermind, you have access to a monthly 60 minute 1-1 call with a support coach of your choice. You can choose between a rockstar messaging expert who's supported multi-million dollar coaches on their marketing and messaging, my COO who runs the ins and outs of my business & has 20 years of marketing expertise to help you streamline the backend of your business, my mindset support coach who will hold space for you to work through triggers, challenges, and roadblocks on every level, or my social media support coach who knows all the ins and out of social media algorithms and how best to create engagement, community and conversions.
2x private 1-1 30 minute copy writing review calls with copy support coach plus personalized edits of 2x pieces of content
There is nothing like getting personalized feedback on your copy. That's why all of our year long Diamond clients get two pieces of their content personally reviewed by our rockstar messaging expert who's supported multi-million dollar coaches on their marketing and messaging. She will give you bespoke feedback on two 30 minute follow up calls to perfect your copy, review your content, plan your launch, elevate your brand voice, or map out some serious strategy.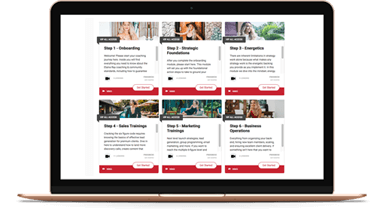 5 MONTHS ACCESS TO MY VIP RESOURCE LIBRARY
This is not a "Here, baby baby, go do this" type of program. It's a high-level coaching container where you can bring anything that's going on in your business and get those questions answered. But that doesn't mean you're not ALSO receiving training. Inside The VIP Resource Library, you'll find more than 100 hours of content on everything from lead generation to hiring a team, from launching to closing sales and more. They're pre-recorded, so they don't take up even a minute of live mastermind time. Log in and learn anytime your heart desires.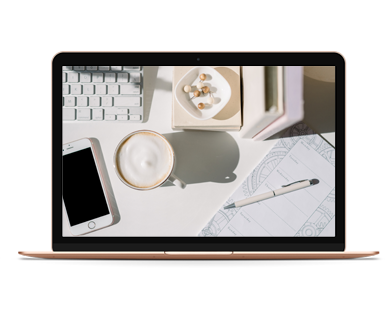 I keep the space open for guest experts as they're needed. That way you can be sure you're getting the VERY SPECIFIC support in the area you need. Whether it's launching on Instagram, writing compelling copy, or creating iron-clad contracts, nothing is off-limits. I will happily seek out whatever guest expert the group needs, when they need them. I don't hold back on my Mastermind.
Growing your business by yourself? Hard. Lonely. Confusing. Growing a business while being held in a community with high-vibe, highly ambitious, heart-centered go-getters who play big and chase their dreams just like you do? Um, hello! Where has that been all your life?! You'll be surrounded by men and women who understand what it's like to want to achieve greatness - and won't stop until they get it.
(Yes, there's more, we're going to spoil you)
PAY IN FULL BONUS: TWO DEEP DIVE PRIVATE 1-1 CALLS WITH ELAINA
We lay out your year-long business plan, financial goals, and craft your multiple 6 figure product suite and pricing right out of the gate in these 60 minute private strategy calls. Want to raise your rates? We'll find your magic price and do the mindset work to support you to sell at your new level. We'll also apply strategic tweaks to your offers and messaging right out of the gate so you can feel confident implementing week-by-week over the next 5 months.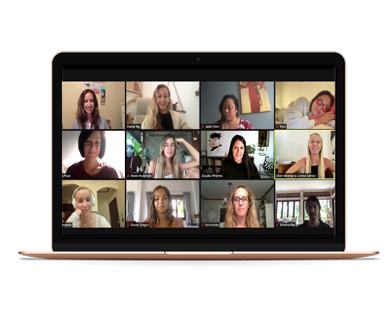 2 annual online retreats/VIP days in January & June (full day)
VIP days are mini retreats for everyone in the mastermind that provide additional opportunities for hot seat coaching, intimate break out sessions with your support coaches on copy, operations, mindset, and social media, networking with the other mastermind members, lectures from guest experts, and/or in-depth exclusive trainings from Elaina on topics such as sales, automation, offer creation, messaging, and long-term planning strategy that may require elaboration and workshopping. The goals of these days are DEPTH on strategy and connection within the group.
Monthly CEO Labs with the COO of Elaina Ray International, Hannah Gorvin
Curious about all things systems related, like automation, delegation, technology, email integrations, hiring processes, and content repurposing systems? Hannah is the right hand woman of my business and holds monthly coaching calls where you can find out how we run a nearly 7 figure business behind the scenes. Efficiency, ease, and structure that supports without suffocating is the name of this game.
Monthly Energy & Mindset Breakthrough Coaching with Mindset Support Coach
Growing a business can be an emotional experience. In our company, we pay close attention to your emotional and energetic well-being and create a space for you to get support on the non-strategy related elements that come with upleveling your business. EFT, subconscious work, limiting beliefs eradication, inner child work, witchy stuff, you name it, we will hold space for you to work through triggers, challenges, and roadblocks on every level.
Sales pages, social media posts, your website, your emails, your landing pages. Who knew becoming an entrepreneur meant you'd have to write so much copy?! And let's be real — you've never been trained in this, have you? Good thing you get 5 copy labs when you join The Sapphire Mastermind. This is your chance to bring literally anything you've written to our resident copywriting expert (who is trusted by the coaching industry's top 7 and 8 figure players) and receive live, personalized feedback on it — from opening sentence to final period.
Hypnotic Subconscious Reprogramming Track from Guest Teacher Nathaly Granja
Not only do we work on strategy, energy, mindset, and the conscious mind… we also work on the subconscious in this mastermind to clear out any subtle resistance, limiting beliefs, old patterns, and outdated business identities in this program. Elaina's personal hypnotist, Nathaly Granja, has custom made a track for upgrading to your 6 Figure CEO self that will change your life and make integrating all of the work of the mastermind so much easier.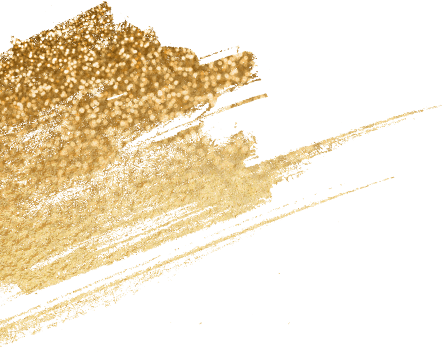 Chief Operating Officer and Support Coach at Elaina Ray International
Hannah Gorvin is a business strategist and mentor to ambitious female leaders, coaches, entrepreneurs and personal brands. She has also been the COO at Elaina Ray International since 2020.
With 20 years marketing, project management and sales experience, Hannah is an ex-corporate marketing maven and events producer for media companies and former sales manager for the luxury Shangri-La hotel group in the UK.
Hannah has run her multiple 6-figure coaching and consulting business since 2015. She has experience working with everyone from c-suite corporate leaders to new coaches and online business owners.
She's on a mission to help women design and grow their business in true lifestyle alignment, prioritizing well-being and sustainability. Her approach is a blend of grounded business strategy with soulful systems and mindset. Hannah blends her powerful strategy and industry knowledge with heart-centered mindset and soul-led techniques to help her clients uplevel into multiple 6 and 7 figure CEOs.
Hannah lives in Hampshire in the UK with her husband and two children. Family, health and well-being are her north stars. She adores the sea and loves to horse ride. She has travelled to over 60 countries, loves learning languages and has lived in Italy.
Lauren is an embodiment and leadership coach, healer, conscious mother, speaker and podcast host of The Lauren Megan Show. Using the modalities of reiki, somatics and the akashic records on the quantum field, Lauren heals and coaches women to embody conscious pleasure, purpose and impact. Her mission is to help women heal, unravel and decondition from the beliefs and generational traumas that keep them from speaking their truth, owning their purpose and receiving the endless amounts of orgasmic bliss they deserve.
Rickilee Walls is our resident copy queen and messaging magician. She has been coaching and supporting personal brands in the coaching and consulting industry for over 5 years now, and is the owner of The Copy Collective, a copywriting agency that infuses strategy and soul into writing words that sell for conscious entrepreneurs and thought leaders. Before working as a coach and writer, Rickilee trained and practiced as a medical herbalist, founded Companion Herbals, a supplement company for animals, and guided young adults on 7-30 day wilderness expeditions through the rocky and coastal mountains of Canada. Like a true projector, Rickilee has a gift for seeing your essence and supporting you to express it through the words on a page so you can call in soulmate clients and grow your business with ease.
Lois McKenzie brings a first-class BA in Marketing & Journalism with an MA in Applied Human Sciences along with a 12 year background in sales and marketing to her role as Creative Director at Elaina Ray International.
She has spent the last 6 years working exclusively in the online space and uses her experience in sales, marketing and personal branding to make sure that the right messages get seen by the right people in our audience, in the right way and at the right time through our social channels, email, Pinterest and blogs.
She's originally from Manchester, UK, and has lived and worked in more than 10 countries. You will currently find her in Costa Rica, where she now lives full time with her 3-year-old daughter and family.
Diamond will bring you the best of all worlds.
The real world 7 figure business strategy.
Loving, yet no nonsense practical coaching.
A long term relationship with a mentor who elevates you and reminds you of who you are and where you're going and what's possible for you.
A community of successful, elevated women who will stretch you and become your new best friends and allies in business (that alone will change your life)
The container to hold you, a home where you can turn again and again every single week to be upleveled, upgraded, ripped wide open, nurtured, reminded, liberated, taken to church, seen, and loved.
Somewhere to come when you've tripped and fallen down.
Somewhere to see to it that you mess up as little as possible considering the nature of how much messing up is required on your journey to the top no matter what mentoring you've got going on.
Somewhere that holds a frequency of YES YOU FUCKING CAN over and over again for you.
Somewhere that activates you like nowhere else.
Somewhere that gives you the permission to be all of you in your business.
Somewhere that lets you be spiritual and rich and unapologetic about all the mixed bag of surprises you are.
Somewhere where you get off the call and just channel your best content, bring through The Offer that was waiting to come through, priceless support like that.

Creating $117,000 in her women's coaching business and having a $57,000 launch while enjoying the Bali surf lifestyle
Absolutely do it, don't even blink. It's incredibly important to be held by someone who has had a lot of success and knows what they are talking about, even being in their energetic field is profound. These are the portals you have to jump through to have a successful business, like pushing through the discomfort of following your desire vs. your logic. These high paid coaches have all been through these portals where they take the risks and hire the coaches and do the things that feel so uncomfortable and those are the coaches who watch time and time again as the universe comes in and holds them and continues to support them as they take big risks. Be a yes to programs and coaches and programs that are out of your comfort zone. That's the kind of energy you want to be calling into your space: to be in the space of people who are a yes, who are high paid, who invest in their growth and their vision in this world. Elaina is an incredible coach. I don't know what I would have done without her. If you want to grow your business and invest in yourself, hire Elaina.



$125,000 in 6 months with multiple high-end dream clients
I had quantum shifts in my income in a matter of weeks of coaching with Elaina. We straightened out my marketing and messaging and I got 15 discovery calls in a matter of 3 weeks. Once I started to change my messaging, people began to gravitate to me effortlessly. We also increased my sales skills so I could have empathetic, grounded, and connected sales conversations. All of this helped me close multiple high-end dream clients. In 6 months, I made $125K and I'm almost at $200K by the end of the year. Elaina makes things approachable and digestible and meets you where you are. She really helps you to see the value of what you are offering and how important it is to the world.
Magnetic Mindset Coach & EFT Healer, USA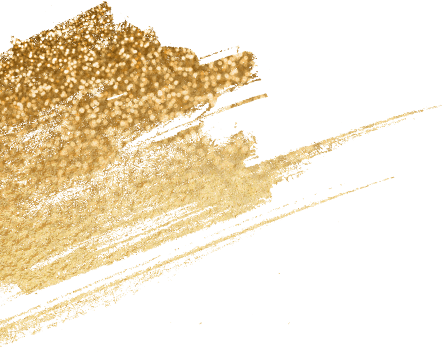 $65,000 launch in 3 months and 5x-ed her investment
I was immediately drawn to Elaina's messaging. When I got on the discovery call with Elaina I was already sold. I knew I wanted what she was doing: to get on calls with clients and have them sold just like I was. There is something in the way Elaina teaches and the way she expresses herself that is grounded. When I stepped into Elaina's container something happened where I clicked up and in turn my clients started clicking up, and therein lies the magic. I have closed every single discovery call that I have had since I started coaching with Elaina. Literally, within 12 hours of saying yes to her program, I quickly watched her sales training and I sold and closed a big 6-month client. . With Elaina's coaching I created a new offer and had a $65,000 launch, 5x my investment in her program. If you are the fence in joining her program, hop on over.
Spiritual Life Coach, USA



$55,000 in sales in 90 days and 19 new soulmate clients
Working with Elaina truly helped me understand my ideal client's perspective and how to call her in. Elaina helped me create a bigger brand from my core messaging. By making these tweaks, I am now calling committed clients who are ready for results. This fine tuning has landed me 19 new soulmate clients that are invigorated with passion. My goal was to scale but not to compromise my personal touch while staying true to my values. and we were able to achieve that through our work. The more efficient my offers got, the more I helped women step into their power. And this was all achieved by taking the leap and investing with Elaina. The most life changing aspect of our coaching was the launch planning combined with the strategies. This alone helped me uplevel and I achieved $55,000 in sales in 90 days. Elaina is efficient and really addresses the shifts you need to reach your next level. The way that she shows up, holds space, and is totally committed to what you do is unmatched. Do not hesitate to take the leap and make the investment.
Mindset and Business Coach, USA



From "so inspiring" to $100,000 in revenue in less than 4 months with big mindset shifts
Within two months of joining Elaina's mastermind, I went from $0 to $50,000 in 12 weeks and eventually $100,000 of revenue in under 4 months. With Elaina's help, I made big mindset and strategy shifts that increased my confidence and helped my brand become magnetic. I went from receiving DMs with people telling me I'm "so inspiring" to booking dozens of discovery calls and booking out my coaching practice. Being in Elaina's energy is inspiring -- she is approachable and professional. Being part of the energy of her own business's massive expansion and magnetism will only drive your business forward as well. She's soulful and spiritual AND will give you the grounded strategy that I think is missing in the world of business coaching, specifically when it comes to serving lightworkers.
Empowerment & Business Coach, USA



The Diamond Mastermind was the best investment I've made since I started my entrepreneurial journey.
I loved working with Elaina. She is a marketing genius, with incredible ideas to expand your business, and an amazing coach - very strategic and nuanced in her vision.
The Diamond Mastermind was the best investment I've made since I started my entrepreneurial journey. I have totally changed my business model. It is smarter, more sustainable, simpler and more sophisticated.
My systems are becoming more efficient everyday to generate passive incomes and support the growth of my brand. I grew my team from one VA to an empowered team of six people! I have expanded my reach, feel stronger than ever as a business coach and also as a CEO of multiple businesses. All of this has been designed with spaciousness and a lot of self-care in mind.
I highly recommend Elaina's magic and her ecosystem. It is so rare and precious to receive this level of service and expertise in the online coaching world.



my first $20k premium 1:1 offer, and landed my first $20k pay in full client
In my time in Elaina's Diamond Mastermind, I created my first $20k premium 1:1 offer, and landed my first $20k pay in full client. Aside from this being a result I once only could dream of, the deeper result was that it came out of a deep commitment to self care, spaciousness in my business, and a shift from a more masculine hustle and drive to absolute feminine magnetism. Even though I had a 6 figure business prior to joining Diamond, energetically I was not aligned with my offers anymore. Now I have a product suite and with it, a lush, grounded, deeply attuned vibe I will carry with me for the rest of my life. So grateful! I have arrived.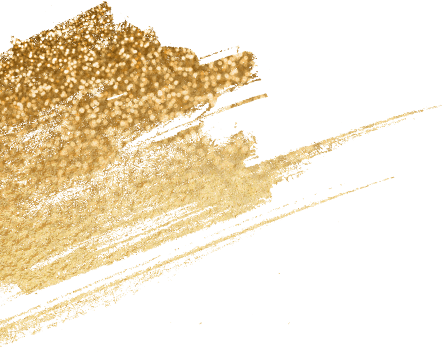 Elaina Ray is a Business Coach
Elaina Ray is a business coach and success mentor for entrepreneurs who want to start and scale businesses doing the work they love to do most. She works with coaches, healers, personal development experts, product-based businesses, done-for-you agencies, thought leaders, authors, speakers, and all kinds of business owners.
After leaving her corporate career at Fortune 500 companies like IBM and Uber and traveling to more than 60 countries, including places like Ethiopia, India, Nigeria, and Mongolia, she started her own coaching company and became a self-made millionaire by age 31.
Today Elaina combines heart and passion with systematized and proven business strategies, authentic marketing, and high ticket sales mastery that has helped hundreds of clients accelerate the growth of their own soul-led business. She's passionate about helping more entrepreneurs who have decided to make a living from their god-given gifts and purpose become self-made millionaires while also achieving the true energy, time, and lifestyle freedom they hold as top values.
Elaina is a dedicated world traveler and global citizen who currently lives in Bali, where in addition to running her 7 figure business, she indulges her passions for ecstatic dance, kirtan, personal growth, yoga, real estate development, and conscious international community.


5 month experience with Elaina Ray.