for 6 figure coaches
scaling to multiple 6 figure years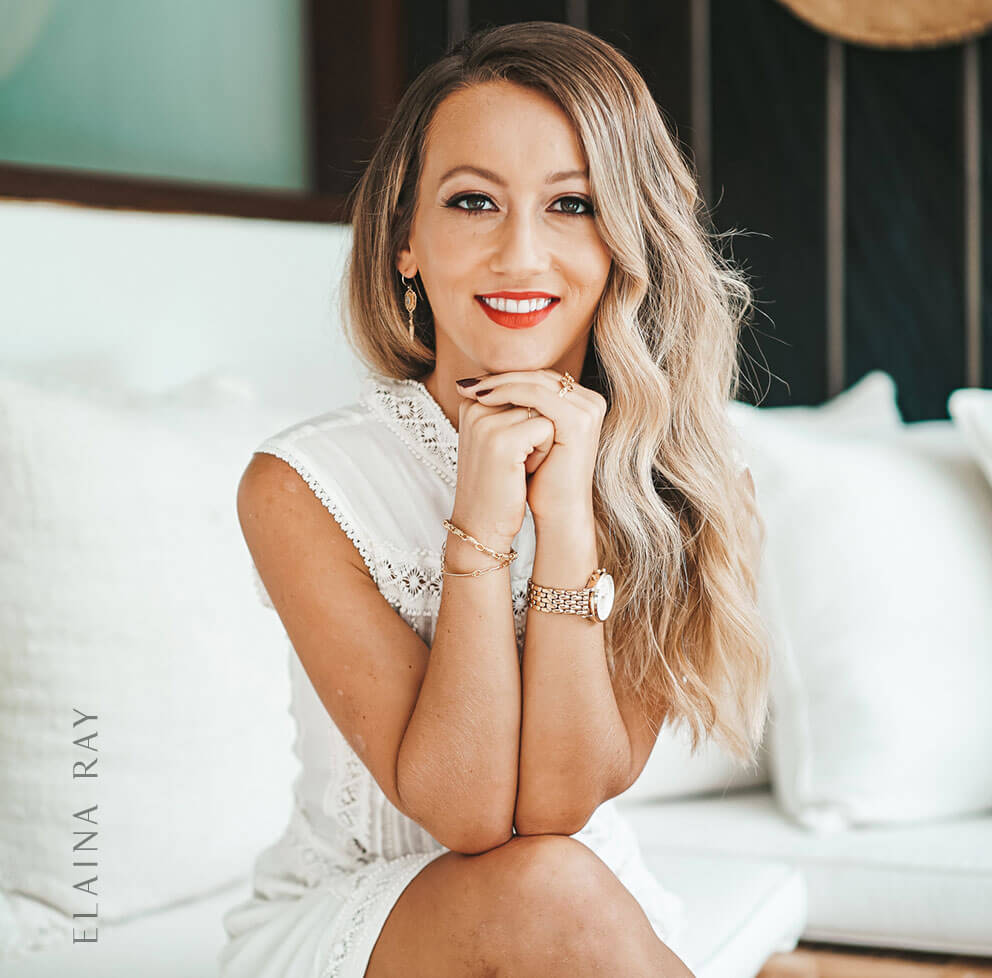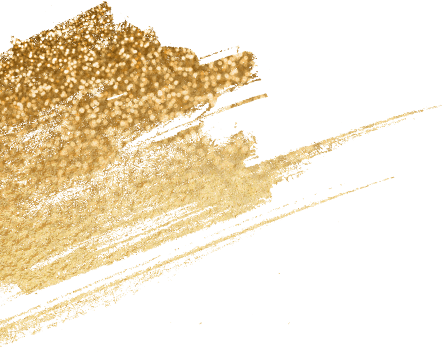 For 6 figure coaches scaling to $500,000 years
The waiting list of soulmate clients.
The multiple 5-figure months.
The ease, grace and flow of a business that lights you up.
More money with less time and effort.
It's all waiting for you inside The Diamond Mastermind.

If you close your eyes, do you see visions of filled-up masterminds, TedX stages, and deliciously large Stripe payments from clients you straight-up love?
How about holding your own soulful + sold-out retreats in Bali, launching a popular group program, and repeatedly doubling your income over and over again?
Or running a small team, where you're the Visionary In Charge, with a mini soul family who have your back and can take your epic ideas and run with them?
You've never been one to dream small — and your business is no different. In fact, you don't want to be like most women online. Oh, no, sister.
You want to be a Top 5% coach, with premium clients, premium packages, and premium branding.
You want a business that lets you globetrot around the world, live in paradise, and bank plenty of cash for your natural gifts.
This is your future. You can feel it vibrating within you.
Now you're looking for a container where you can bring it down into 3D reality.
Lean in. We're gonna get real for a quick sec: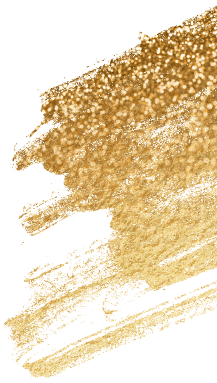 You left your 9-5 and struck out on your own to build the business of your dreams, didn't you? You had fantasies of soaking your feet in the pool while you drink out of a coconut and PayPal notifications frequently pop up on your iPhone.
And it's already started to happen. The clients know you by name. Your Instagram following is growing. And you're earning a healthy chunk of ka-ching every month. Now it's time to multiply it.
You're seeking serious balance. Serious flow. Serious inspiration. Serious fun. And yes, serious cash.
It's time to ditch the clients who aren't soul-aligned, the income that's just a few thousand dollars a month past "enough" and being a one-woman show. It's time to let yourself receive the support of high-level mentors who can raise your business vibration, hold a spotlight to your blindspots, and guide you forward on the path to a more fulfilling, freedom-based online business.
for 6 figure coaches
scaling to multiple 6 figure years
The Diamond Mastermind is a 5-month high-vibe, heart-centered business incubator for women who are ready to stretch their limits and quantum leap their income to the multiple 6 figure level.
This all-in-one inner circle is NOT one size fits all, love. (Because "one size fits all" is a size that fits no one.)
We intuit the strategy that's best for YOU — with abundant resources, group calls, trainings, community, and places to get your questions answered on TAP. This is where the old "tried and true" strategies are thrown out — and replaced with the ones that'll actually build your business.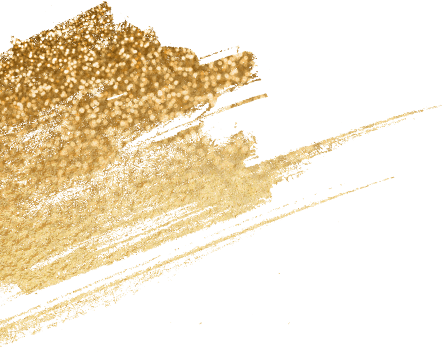 This is a totally customized mastermind experience — and the way I teach isn't like anything you've experienced before
There's a dance between the role of strategy, mindset, confidence, structure — and breaking the rules. And if you don't have someone who's nuanced in all of them, it's like going into business with one eye closed.
Yes, there are pure strategists, but those programs don't succeed because people are in totally different places in their mindset and energy.
And on the other hand, there are teachers who lead with mindset and healing, but that doesn't work either because you're left ungrounded, sorting through a pile of spiritual gibberish as you look for strategy that can't be found.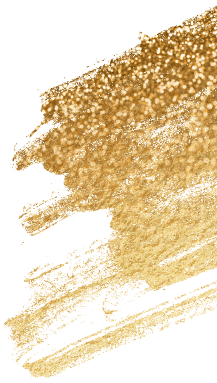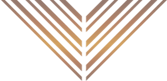 The Diamond Mastermind is an artful navigation of all of these things: the spiritual, the strategic, the structure, and the mindset. Because when you're in balance here, you're liberated.
You can literally sell whatever you want to whomever you want. You can support your energy and channel it into real-world success. You can break the rules. You can stop feeling suffocated and start giving yourself room to play.
Doubling your revenue and hitting $20K-$50K months as you scale fast and furious. Finally!

You're in charge of your own experience. You can request what YOU need, ask for the guest speakers YOU want, and get the support that'll work for YOU. I refuse to shove something down your throat that you'll outgrow in 3 months.

Fully booking out your 1-1s and expanding your business model to accommodate additional fun revenue streams, like group programs, retreats, and high-end masterminds.

Speaking on stages, launching a successful podcast, or writing for Huffington Post and Elephant Journal. After all, you're about to step into your next level of thought leadership! You might as well bask in all the opportunities that come with it.

Filling your calendar with quality clients you can't wait to speak to, because they feel like your soul family.

Turning your business into a well-oiled machine with actual structure behind the scenes, so you're free to show up and do the work that feels good.

Earning so much that money is no longer what drives you. You can lean into the causes you care about, expanding your influence as well as your impact.

Raising your standards on what you expect in business. Because the old way of doing business was never YOUR way of doing business.


$235,000 launch and more organization and spaciousness through team-building and simple scaling strategies
What drew me to work with Elaina was understanding the team aspect better and right away we added a COO and support coaches to my team to help me scale my business. Before joining Diamond the biggest launch I had was $70,000. In this last one, we changed the approach so the launch could be much easier and more supported and I had a $235,000 launch. I love working with Elaina because like me she has worked in corporate and she has a strong business background. I feel she's the perfect coach for high level spiritual women who lack more of the masculine side and strategic pieces because she also has the pieces around spirituality and energetics so it's a very well-rounded container. You find people a lot of business coaches who are very heavy on strategy or very heavy on spirituality, but the magic is in the middle. I love that Elaina is so grounded in her queen energy and boundaries. She really taught me how to be strong in my boundaries and respect my time and energy and not overgive. I feel really spacious now and have much more organization and the sensation that I don't have to be in my business all the time.
Psychic Business Mentor & Human Design Expert, Italy



$65,000 launch in 3 months and 5x-ed her investment
I was immediately drawn to Elaina's messaging. When I got on the discovery call with Elaina I was already sold. I knew I wanted what she was doing: to get on calls with clients and have them sold just like I was. There is something in the way Elaina teaches and the way she expresses herself that is grounded. When I stepped into Elaina's container something happened where I clicked up and in turn my clients started clicking up, and therein lies the magic. I have closed every single discovery call that I have had since I started coaching with Elaina. Literally, within 12 hours of saying yes to her program, I quickly watched her sales training and I sold and closed a big 6-month client. . With Elaina's coaching I created a new offer and had a $65,000 launch, 5x my investment in her program. If you are the fence in joining her program, hop on over.
Spiritual Life Coach, USA



Doubled her rates and booked up with 1-1 clients in 8 weeks
When I first started coaching with Elaina, I was so green in the space of business coaching despite being a business owner for many years. The economic climate made me pivot into my soul work. I had a particular set of women I was looking for and Elaina's program gave me the framework to have a business on my terms unlike before. Before the end of the program, I booked out my 1-1 business in 8 weeks. It was an advanced level of getting booked out where my boundaries and lifestyle balance were of great importance. You are the sum of the people you hang out with and the container offered me a great tribe of like-minded souls. I've doubled my rates and will continue to do so as I invest more in myself and get booked out. My clients are also doubling their rates. The return on investment in working with Elaina is a flow of abundance.
Holistic Business Coach, Australia


Why is The Diamond Mastermind the most epic orbit you can find yourself in?
You alone? Incredible. (What? Don't deny your glory!) But you, surrounded by other committed, ambitious entrepreneurs on an outrageous journey of their own?
Talk about quantum energy mechanics at play!
Masterminds are like a cosmic domino effect, where each red hot stellar explosion leads to another red hot stellar explosion —
and each big victory feeds someone else's big victory.
Because you're all connected in the same container, you're all impacted by each other's energy.
(And the energy inside The Diamond Mastermind in particular? Pure magic, my friend.)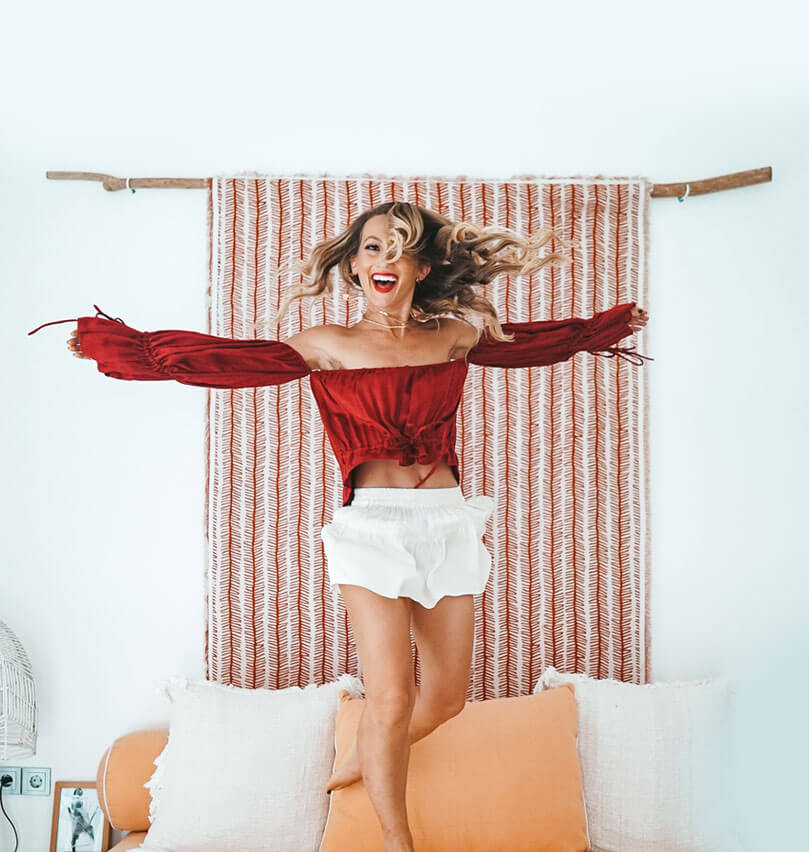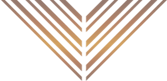 The Diamond Mastermind will bring out your lioness-level of courage. Your playful and competitive edge. Your inner a** kicking coach. Your extra-supportive collaborator. Your miraculous medicine woman.
What will you receive when you join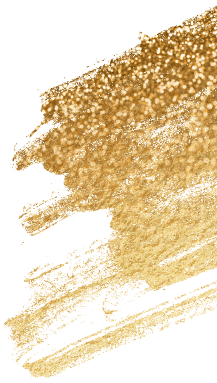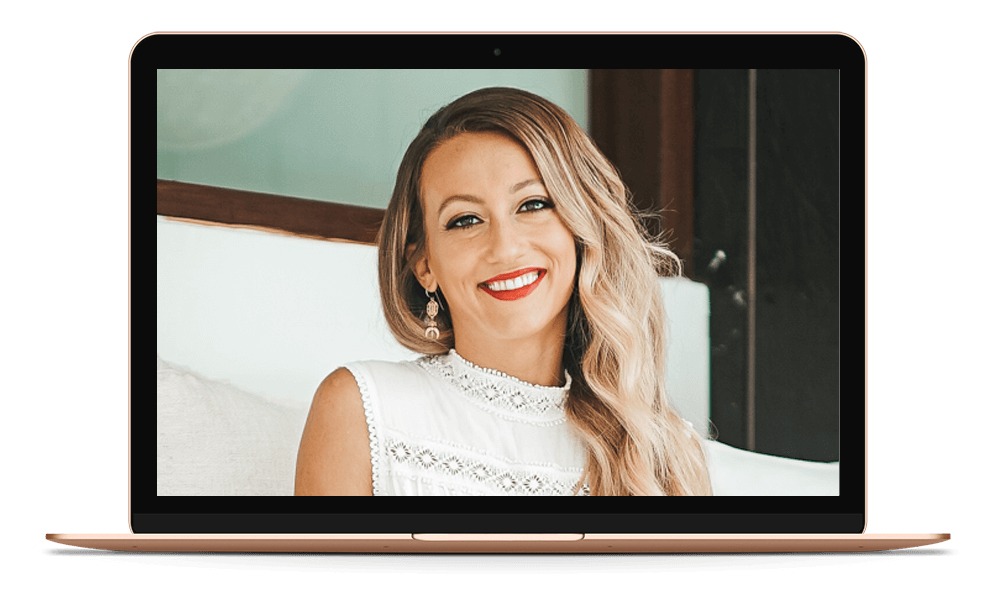 3x/Month Mastermind Calls
These mastermind calls move fast, so you can move even faster. They're especially designed for on-the-spot breakthroughs in any area you need one. If it's a part of your business, you should bring it to these calls. I'm here to support you, bust through your blocks, and give you the low-down strategy to earn high.
One Deep Dive Private 1-1 Onboarding Call With Elaina
We lay out your year-long business plan, financial goals, and craft your multiple 6 figure product suite and pricing right out of the gate in this 60 minute private strategy call. Want to raise your rates? We'll find your magic price and do the mindset work to support you to sell at your new level. We'll also apply strategic tweaks to your offers and messaging right out of the gate so you can feel confident implementing week-by-week over the next 5 months.
One Private Copywriting Call With Our Support Coach
Inside the Mastermind, you'll have private access to a rockstar messaging expert who's supported multi-million dollar coaches on their marketing and messaging. You'll have one 60 minute deep dive session with her to tweak the mechanics of your website, sales pages, and social media content at your fingertips.
Sales pages, social media posts, your website, your emails, your landing pages. Who knew becoming an entrepreneur meant you'd have to write so much copy?! And let's be real — you've never been trained in this, have you? Good thing you get 5 copy labs when you join The Sapphire Mastermind. This is your chance to bring literally anything you've written to our resident copywriting expert (who is trusted by the coaching industry's top 7 and 8 figure players) and receive live, personalized feedback on it — from opening sentence to final period.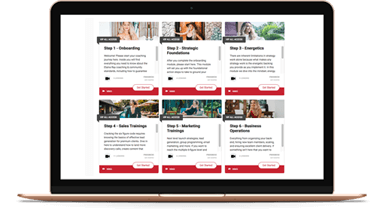 This is not a "Here, baby baby, go do this" type of program. It's a high-level coaching container where you can bring anything that's going on in your business and get those questions answered. But that doesn't mean you're not ALSO receiving training. Inside The VIP Resource Library, you'll find more than 100 hours of content on everything from lead generation to hiring a team, from launching to closing sales and more. They're pre-recorded, so they don't take up even a minute of live mastermind time. Log in and learn anytime your heart desires.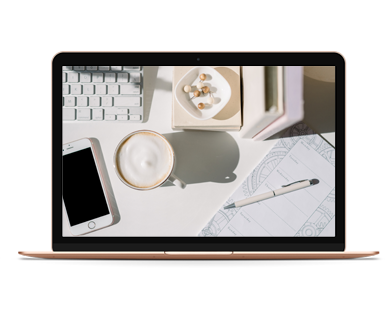 I keep the space open for guest experts as they're needed. That way you can be sure you're getting the VERY SPECIFIC support in the area you need. Whether it's launching on Instagram, writing compelling copy, or creating iron-clad contracts, nothing is off-limits. I will happily seek out whatever guest expert the group needs, when they need them. I don't hold back on my Mastermind.
The Diamond Mastermind Community
Growing your business by yourself? Hard. Lonely. Confusing. Growing a business while being held in a community with high-vibe, highly ambitious, heart-centered go-getters who play big and chase their dreams just like you do? Um, hello! Where has that been all your life?! You'll be surrounded by men and women who understand what it's like to want to achieve greatness - and won't stop until they get it.
(Yes, there's more, we're going to spoil you)
Monthly CEO Labs with the COO of Elaina Ray International, Hannah Gorvin
Curious about all things systems related, like automation, delegation, technology, email integrations, hiring processes, and content repurposing systems? Hannah is the right hand woman of my business and holds monthly coaching calls where you can find out how we run a nearly 7 figure business behind the scenes. Efficiency, ease, and structure that supports without suffocating is the name of this game.
Monthly Energy & Mindset Breakthrough Coaching with Mindset Support Coach
Growing a business can be an emotional experience. In our company, we pay close attention to your emotional and energetic well-being and create a space for you to get support on the non-strategy related elements that come with upleveling your business. EFT, subconscious work, limiting beliefs eradication, inner child work, witchy stuff, you name it, we will hold space for you to work through triggers, challenges, and roadblocks on every level.
Hypnotic Subconscious Reprogramming Track from Guest Teacher Nathaly Granja
Not only do we work on strategy, energy, mindset, and the conscious mind… we also work on the subconscious in this mastermind to clear out any subtle resistance, limiting beliefs, old patterns, and outdated business identities in this program. Elaina's personal hypnotist, Nathaly Granja, has custom made a track for upgrading to your 6 Figure CEO self that will change your life and make integrating all of the work of the mastermind so much easier.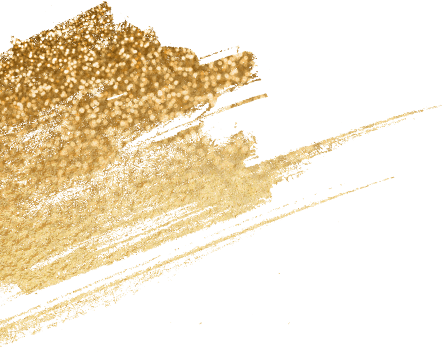 Chief Operating Officer and Support Coach at Elaina Ray International
Hannah Gorvin has almost 20 years of marketing experience and has run her own multiple 6-figure coaching and consulting business since 2015. She is the COO of the nearly 7-figure Elaina Ray International and has experience working with everyone from c-suite corporate leaders to new coaches.
She's an ex-corporate marketing maven and events producer for media companies and former sales manager for the luxury Shangri-La hotel group in the UK. Hannah loves to adapt her powerful strategy and industry knowledge for heart-centered, spiritual solopreneurs upleveling into 6 figure CEOs.
Hannah's approach is a blend of grounded business strategy and soulful mindset techniques. She lives with her husband and two children in Hampshire, UK and loves horse riding and travel.
You know you want to work with Hannah if you're looking for a supportive, empowering and passionate coach. She dedicates herself to unlocking her clients' magic and creating a business that is deeply fulfilling and lights them up.
At $25k Pay in Full or $5555/mo for 5 months
it's a fraction of the multiple 6-figure long-term earning
potential you'll accelerate to inside this Mastermind.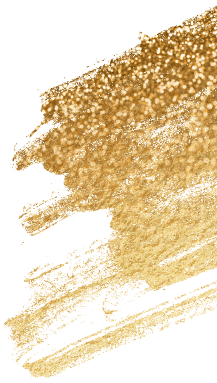 You might be about to shut the window over a $25K investment. It might scare you to make a 5 figure pay in full — and that's normal! This is a big, multiple 6 figure decision.
This is a sophisticated investment to make, and for the right person, it will pay you back in ten folds for the rest of your business career.
Here's how we look at investments in our community:
You invest $25K and you learn to make $20K-$60K/month for the rest of your career.
For some of you, that might happen in just one launch that we work on together.
For others, it may happen in the 5 months of the mastermind or over next year or two.
Transformation does not happen on a fixed timeline.
The idea is once you know how to hit $20K-$60K months in your business, that skillset never goes away. You can do it over and over and over again and scale to the multimillion dollar level. This investment will set you up for high-level recurring revenue in your business for years to come.
If you're ready to go all in on yourself, we will support you to understand the business model, sales and messaging tweaks, and the ways to support yourself and your team as you scale to becoming a 7 figure brand.
Please apply if you're onboard with this mindset. You should be committed to your results without rushing them (I'll say it again: transformation does not happen on a fixed timeline) and without going into needy energy around your business. Your business cannot provide more than it's able to provide for the development level that it's at right now. Your investment here will drastically improve the ability for your business to provide for you at a high level for years to come.
If investing at this level is going to send you into freak out mode, now isn't a good time. If you view yourself as the type of client who shows up powerfully when you invest, who always gets the value, and who believes your results are truly inevitable, then let's bring you home.
We have a tribe of men and women who think and move and invest and show up like you do who are waiting to meet you!


$125,000 in 6 months with multiple high-end dream clients
I had quantum shifts in my income in a matter of weeks of coaching with Elaina. We straightened out my marketing and messaging and I got 15 discovery calls in a matter of 3 weeks. Once I started to change my messaging, people began to gravitate to me effortlessly. We also increased my sales skills so I could have empathetic, grounded, and connected sales conversations. All of this helped me close multiple high-end dream clients. In 6 months, I made $125K and I'm almost at $200K by the end of the year. Elaina makes things approachable and digestible and meets you where you are. She really helps you to see the value of what you are offering and how important it is to the world.
Magnetic Mindset Coach & EFT Healer, USA



$55,000 in sales in 90 days and 19 new soulmate clients
Working with Elaina truly helped me understand my ideal client's perspective and how to call her in. Elaina helped me create a bigger brand from my core messaging. By making these tweaks, I am now calling committed clients who are ready for results. This fine tuning has landed me 19 new soulmate clients that are invigorated with passion. My goal was to scale but not to compromise my personal touch while staying true to my values. and we were able to achieve that through our work. The more efficient my offers got, the more I helped women step into their power. And this was all achieved by taking the leap and investing with Elaina. The most life changing aspect of our coaching was the launch planning combined with the strategies. This alone helped me uplevel and I achieved $55,000 in sales in 90 days. Elaina is efficient and really addresses the shifts you need to reach your next level. The way that she shows up, holds space, and is totally committed to what you do is unmatched. Do not hesitate to take the leap and make the investment.
Mindset and Business Coach, USA



Achieving $30,000 months with long-term and high-end brand strategy
Before working with Elaina, my messaging was all over the place and it lacked clarity. As soon as I narrowed down my content pillars and offers, my messaging became clear and valuable to the women I call in. My biggest shift was around the value of my container and its lifetime value. Together with Elaina, I worked on my long term brand strategy. I built a magnetic empire that will last for years. I shifted my thinking from short term gains to long term results. Investing in Elaina is one of the best decisions I made in 2020 and I now make $30,000 months.
Business and Pleasure Mentor, USA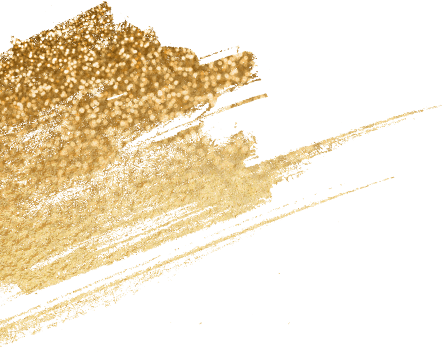 Okay, let's talk for the next 60 seconds about what you're NOT gonna find inside The Diamond Mastermind:
Fluffy trainings that leave you feeling as lost as an explorer without a compass. Inside the resource library, you'll have access to more than 100 hours of video, and EACH ONE is specific to what you need answers for in that moment. No digging. No extra information. No waiting until you get to the "good" part. It's alllllllll the good part.

Support coaches who are newer to business than you are. I take my investment in your growth seriously, so I only invite the BEST support coaches to mentor you inside this program. Every support coach inside The Diamond Mastermind is a bona fide multiple 6-figure EXPERT in their field who charges mega money to work with them privately. And you get exclusive access to them inside this container.

Well-meaning but totally useless advice like, "Go with the flow" and "Just surrender." Oh yeah, we'll talk mindset and energy and healing…but we don't LIVE there. You'll get serious and practical strategies that you can leverage to grow faster and scale your business now — not when your chakras are in perfect alignment and the moon is full.

Guest experts who show up just to pitch you instead of giving you value. I will go out and hunt down — and pay top dollar for — the creme of the crop for the women inside The Diamond Mastermind, because they are my inner circle. It doesn't matter how obscure the area you need help in is. If there's a guest expert who can help, you better believe their booty will make an appearance inside this program.
You haven't seen a mastermind like this before, because they don't exist.
I set out to do something fun, innovative and creative in this space. And that's how The Diamond Mastermind was born. Because if we're really honest ordinary wouldn't have been good enough for you anyway.
BELIEVING THAT EARNING MORE, HAVING A BIGGER BUSINESS, AND RISING TO A HIGHER LEVEL OF IMPACT AND VISIBILITY REQUIRES LOADS OF SACRIFICE AND RELENTLESS HOURS BEHIND THE SCREEN? THAT'S A REALLY SCARCITY-BASED ASSESSMENT — AND SUPER LIMITING FOR YOUR GIFTS AND MISSION.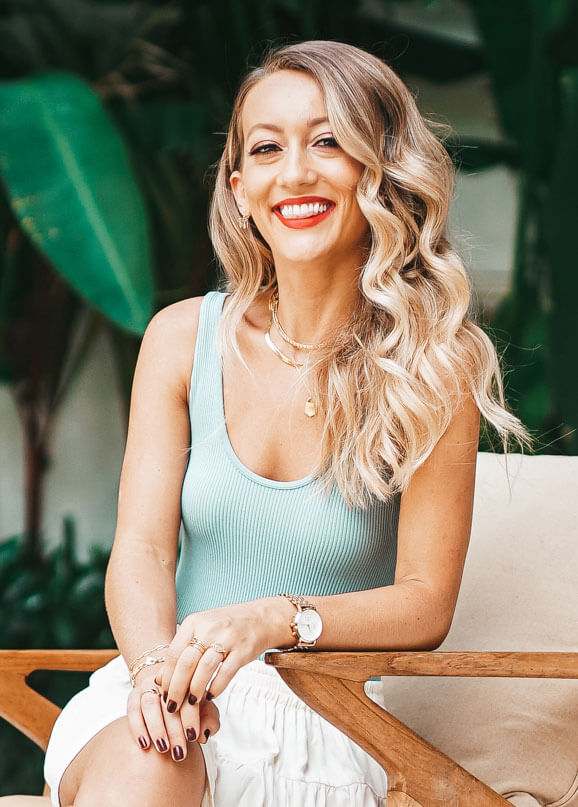 So I took matters into my own hands. I reassessed and rebooted my business model. I got the support I needed. And within 6 weeks, I'd earned another 6 figures in revenue. A couple months later, I had hit 6 figure months.

Look, I used to run my online business with relentless 12 hour days and almost burned out of my "purpose work" — because it was hard at the beginning with no mentorship or support and not many people around who had the same level of vision as what I was holding.
But today, we're on track to become a lean multi-million dollar business with a team of 7. I run it from a brand new 4 bedroom villa in Bali that my partner and I now own, taking calls while my private staff keeps the property running and my team and I have the business pieces on lock.
In the beginning, I earned well and had some clients, but nowhere at the levels I do now. (I'm talking about going from $10,000 months to $100,000 months in a year.) I barely had any time for myself. I was on client calls around the clock, and with a part-time VA, I couldn't see how I could scale and have it be sustainable. Not to mention — when I scanned my surroundings, I didn't feel like there was a girl gang around who matched my level of ambition either. When I wanted to go shopping to celebrate a $25,000 client, no one else could play along. No one else got it.
They were still in the struggle, but I was committed to soaring. Of course, that came with its own set of problems. Every mastermind I could find was run in such a masculine way, with 7-figure formulas to follow and rules I wasn't supposed to question. I knew in my heart that was only going to replicate more unsustainable behavior and perpetuate the burnout I was already feeling.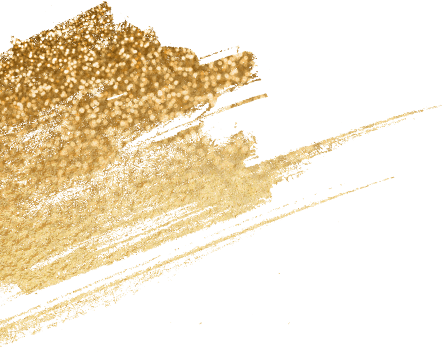 Here's a snapshot of what business looks like today as I choose to be smart, supported, and graceful in growing a company that helps lightworkers do the same: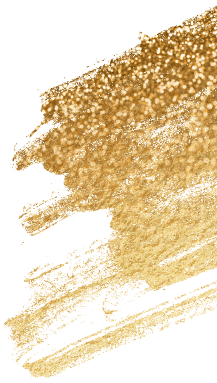 I wake up and have a relaxing morning practice and no screen time while my social media manager in the US has masterfully gone and repurposed my content and messages across all platforms so I write when I'm inspired and she takes care of the rest — all while I'm sleeping in Bali!

I don't take calls until 11am and then have a few client strategy sessions in my office near the pool. My clients come to our calls in a high vibe with exactly the questions they need answered and I can feel the ascension into new ways of being happening for them.

Lunch break! My partner takes me into town on his motorbike and we sip cappuccinos at a little French cafe or we stay home and swim at our villa.
Afternoon meeting with my insanely talented COO in the UK who's handling team communications, 6 month planning, client tracking, and all operational sides of the business. I've learned to delegate artfully and I'm still getting better! She tells me what to do and reminds me to go do a fun livestream for my Facebook group

Check in with the sales team: a few payments have come through while I was out and they report back the beautiful souls they've connected with who feel like a great fit for my programs and I connect a few other interested people to them so sales are happening 24 hours around the clock.

Dinner time. Our loving Balinese staff cook us a healthy dinner and we have family time, sacred time with no phones!

Evening self-care team and I end the day feeling nourished, uplifted, and excited to support such a diverse client group chasing their dreams.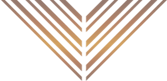 I NEVER imagined I could have this level of support in my business and have it be a team-level operation. I was a frantic solopreneur, one-woman show for so many years, and it was exhausting and limiting.
I want you to know that you DON'T have to keep doing this all by yourself. It IS possible to grow bigger and leaner, to be mindful and self-loving in business, and to not have to run yourself ragged or hustle in the same way.
Your business CAN work for you, and not the other way around. The Diamond Mastermind is the container for you to experience dynamic levels of growth to your energy, your alignment, your income, your audience, and your team. This is where you drop the woman you used to be to make space for the woman you're becoming.
It's where "I like my business just fine" becomes "I was put on this planet to do this work and get paid majorly well for it."
Good enough" isn't what you're here for, love. Neither is "being comfortable."
We both know you want to play at the top, but nobody gets to the top alone.
It takes a mentor who's done it, a ride-or-die crew who's got you, and the container to hold you as you grow.
You're not ordinary, love.
You're a diamond
For most of you, this is going to be an obvious hell yes soul-felt decision. If you have a question that's not answered here and want to chat before hopping in, please send me a message on Facebook (Elaina Ray Giolando) or Instagram (@heyelainaray) and me or someone on the team will be happy to chat with you and make sure you have all the info your heart desires in order to make a powerful decision about joining the mastermind or not.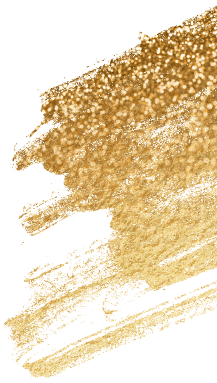 From one-off sessions to $45,000 in revenue in 6 months
Before I met Elaina, I was offering one-off Tarot and Astrology Birth Chart Readings and had no concept of business, just hoping that clients would come to me. I knew immediately that she was the coach for me and that the investment was worth it. During the six months of working with Elaina. I earned almost $45,000 simply by authentically showing up as my witchy and mystical self. Whenever I felt confused or overwhelmed, she helped me stay grounded and in my vision. She provided me not only with encouragement and support of my dreams but with an authentic sales and business approach to sell my offerings with heart. Not only did Elaina help with the business side of my life but her spiritual, genuine and warm nature supported me and I'm grateful that I chose her to be my coach. Investing in Elaina is an obvious choice, but the results come from being clear in your vision, feeling embodied in your practice and being ready to take the steps of having a mentor to call you on your shit! Thank you for everything Elaina – you have changed my life.
Mystic & Intuition Coach, Canada


Back-to-back $10K months for this photographer and filmmaker within weeks of working together
After a few weeks of working with Elaina, I had my first ever $10,000 month, and the following month, a second $10,000! It was a combination of mindset and strategy work that helped me see my gifts, acknowledge how truly valuable my work is, and bring my strengths and gifts to market. That mindset shift boosted my confidence so much and allowed me to increase my prices. I'm no longer dealing with clients that ghost me or bargain with me. I'm just not available for that anymore. Elaina embodies the perfect balance between the business strategy (i.e practical, tangible tools that you can implement) and the spiritual mindset (i.e deep healing) -- and you need both to succeed! I highly recommend working with Elaina.
Documentary Filmmaker & Brand Photographer, UK


From struggling to find clients to closing his first $6,000 package
Working with Elaina was a wonderful experience and helped me go from struggling to find clients to booking dream clients in my 1:1 practice. Her methods helped me to close $3K sales in one week and book my first $6,000 client! Elaina is an incredibly supportive coach. She blends effective strategy with a warm and caring personal touch. I will work with her again as my business grows. If you need a mentor then I encourage you to speak to Elaina!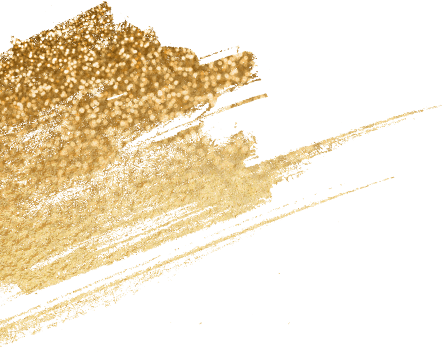 Elaina Ray is a Business Coach
who helps coaches, healers, and personal development experts scale to 6 and 7 figures with structure, sophistication, and ease. She loves to work with women who take their business and purpose seriously while also being mindful of avoiding burn out and recreating the corporate hustle.
That delicate balance of masculine and feminine, the energetic and the strategic is intentional in our world. Elaina leverages her corporate experience consulting for Fortune 100 companies like IBM and Uber, along with extensive knowledge of spiritual healing work and 5 years of coaching experience to build a business that hit nearly $1M in revenue in less than two years... from scratch.  She helps clients who know the value of social media marketing but may not have large followings. Her work proves you can be successful by prioritizing simplicity and creating a small tribe of raving fans with clear messaging, scalable strategy, and strong client-centric delivery.
Over the past 7 years, Elaina has traveled to 60+ countries as an entrepreneur and personal growth junkie. Still embodying that digital nomad life, Elaina currently lives in Bali with her Dutch partner Rene and their beloved felines.  Her work has been featured in Business Insider, Fast Company, Mindvalley, Thrive Global, Elephant Journal, and Fortune Magazine.



From "so inspiring" to $100,000 in revenue in less than 4 months with big mindset shifts
Within two months of joining Elaina's mastermind, I went from $0 to $50,000 in 12 weeks and eventually $100,000 of revenue in under 4 months. With Elaina's help, I made big mindset and strategy shifts that increased my confidence and helped my brand become magnetic. I went from receiving DMs with people telling me I'm "so inspiring" to booking dozens of discovery calls and booking out my coaching practice. Being in Elaina's energy is inspiring -- she is approachable and professional. Being part of the energy of her own business's massive expansion and magnetism will only drive your business forward as well. She's soulful and spiritual AND will give you the grounded strategy that I think is missing in the world of business coaching, specifically when it comes to serving lightworkers.
Empowerment & Business Coach, USA


$14,000 within 8 weeks and landing 4 high-end dream clients
Within 8 weeks, I made over $14,000 working with four high-end dream clients I absolutely love! I reshuffled my whole strategy in a way that is very specific to the way Elaina works. It completely changed my perspective on how to show up and build authority so that people can really trust me. I had a big mindset shift that allowed more things in my business to be possible and available to me right now. Whenever I speak with Elaina, there is instant clarity. Her energy allows for expansion and there is always possibility and opportunity. She really makes big goals possible.
Business Coach & Healer, Switzerland


From inconsistent leads to "dream clients coming in from everywhere
go from a space of being inspiring on social media to having people investing in my programs and the work that I do. When I started working with Elaina, it was incredible how things changed. I started attracting dream clients. They started coming in from everywhere and my business really took off. I was able to start making a living through coaching and feel confident in what I was providing and how to show up in my business. Elaina is an incredibly supportive coach. It's an absolute pleasure to work with her. I would recommend working with her.!


Making sales and marketing feeling natural and easy
I hired Elaina to work on my mindset coaching business strategy. Her strategy is unique – she has a completely different approach. She is spiritual, but very practical and grounded. Elaina makes things work. She makes things practical. I really liked the clarity that she brought me in terms of my offer. She made sales and marketing feel natural and easy. During our coaching sessions, she helped me align my systems, create flow, launch my first free training, and get my first clients and the right people on my list. Our time together created such momentum for me
Spiritual Leader for Businesswomen, Switzerland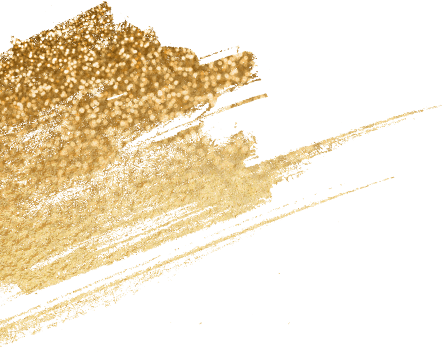 At $25k Pay in Full or $5555/mo for 5 months
it's a fraction of the multiple 6-figure long-term earning
potential you'll accelerate to inside this Mastermind.