There's a few of you who step into my world and feel instantly heard, seen, and ACTIVATED.
You binge all of our content and come out on the other side a better human for it, streaming full of your own unique ideas, uplifted by the energy of this community, and more connected to your own truth and leadership.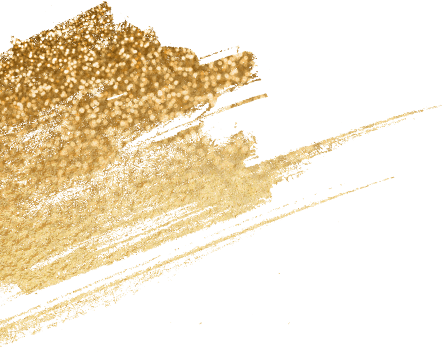 You resonate with the way we do business. You resonate with being a new paradigm leader, wealthy and well-known and well compensated for the work you're doing… and you want the best industry practices to grow your business with proven methods, proven marketing and sales psychology, and aligned, feel-good strategies that will be most supportive to the accelerated pace you're looking to move at.
You want to go FAST. You're a self-starter, an implementer. You're hungry.
You don't need someone looking over your shoulder to see if you're following through… you're off and running with the golden nuggets you've already picked up from where you've hung out with me before.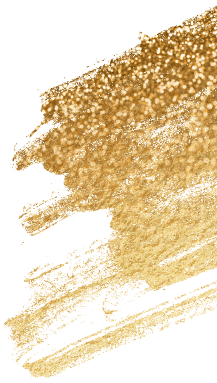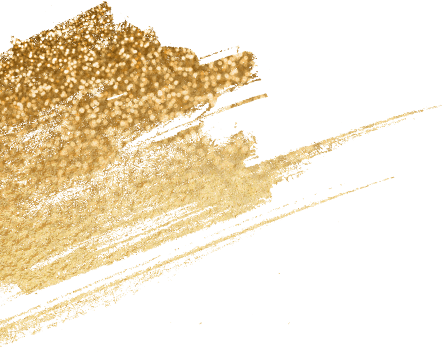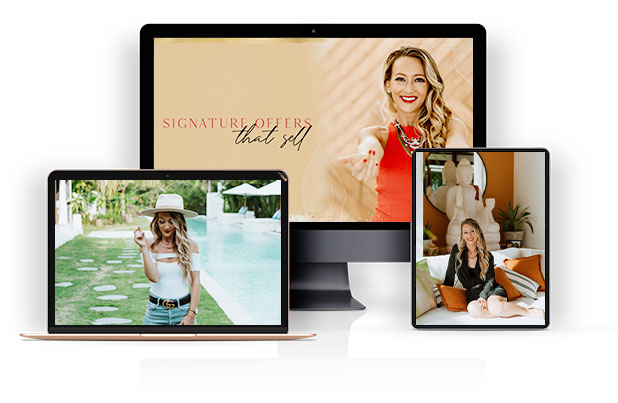 This is my self-study strategy course for brand new coaches to land their first paying clients with ease and step into running a profitable soul-driven business. This module will stop you from making the ideal client mistakes most entrepreneurs trip over — and show you precisely what to do instead to attract the people you want to work with. I'll teach you how to think about niche in a way that feels freeing to your business and creativity and not suffocating or limiting your impact at all.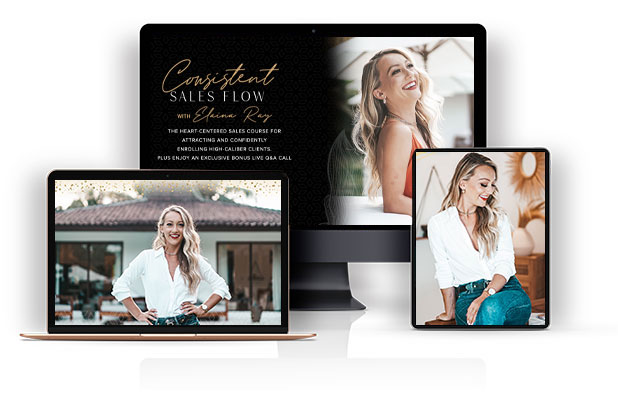 My Consistent Sales Flow course covers everything from tweaks to your offer that will make it easier to sell to the full sales sequence I've used to generate over $1M in revenue and the full discovery call and objection handling flows that will PREVENT objections and boost your enrollment rates. In this module you'll learn how to navigate potential client objections and how to do it with more feminine energy and effectiveness. Dialing into your ideal client is everything here. Spoiler alert: this has to do with showing up from a heart-centered place, genuinely listening and caring about the person you're speaking with, and trauma-informed leadership.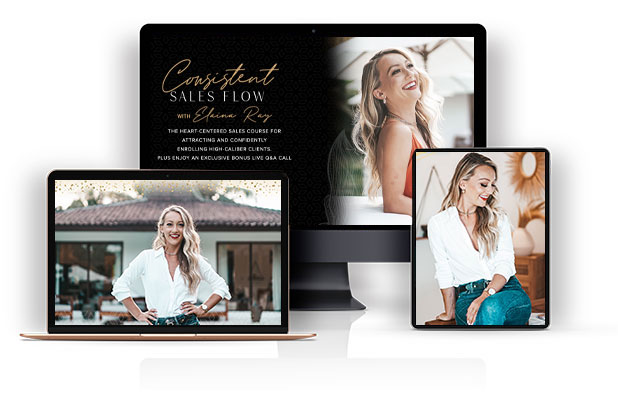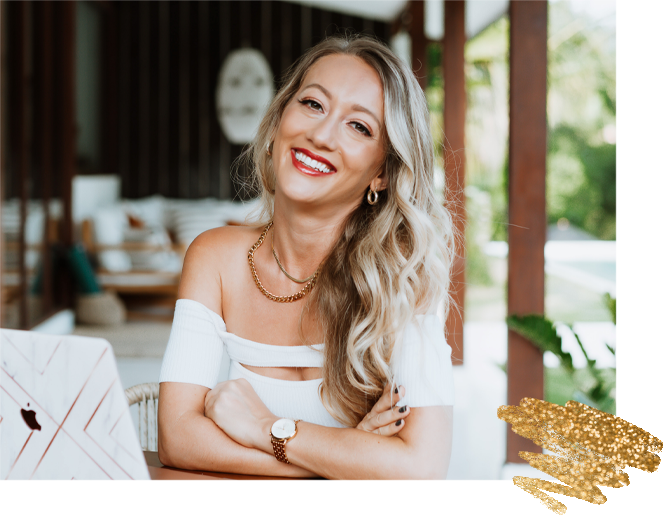 Learn ground breaking wealth principles that will permanently alter your money-generating potential and help you quantum leap your income. This self-study course contains my groundbreaking teachings on money and provides the non-negotiable energetic foundation you need for business strategy to actually work predictably and outrageously well for you.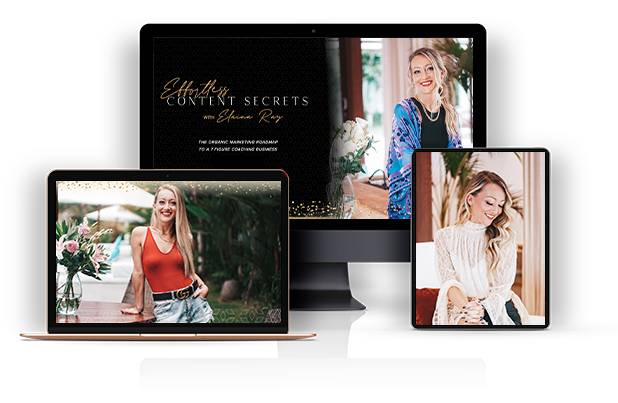 My signature course for transformational coaches and healers ready to learn the organic social media strategy that will take them all the way to 7 figures. This course teaches you exactly how I produce and structure content that will lead to a steady flow of clients from free social media posting. It's for coaches, thought leaders, and personal development experts who struggle to communicate intangible results and express themselves in an authentic, heart-centered way… while still enrolling clients consistently.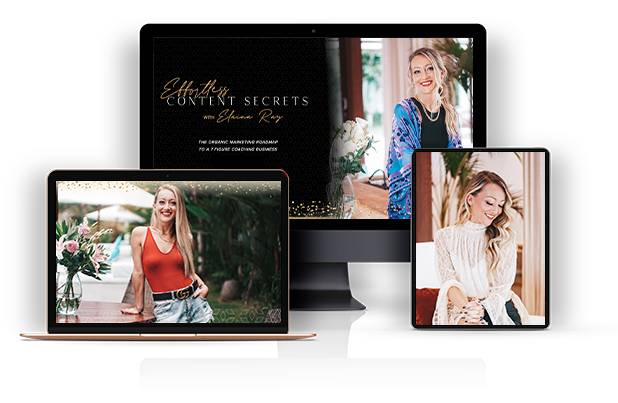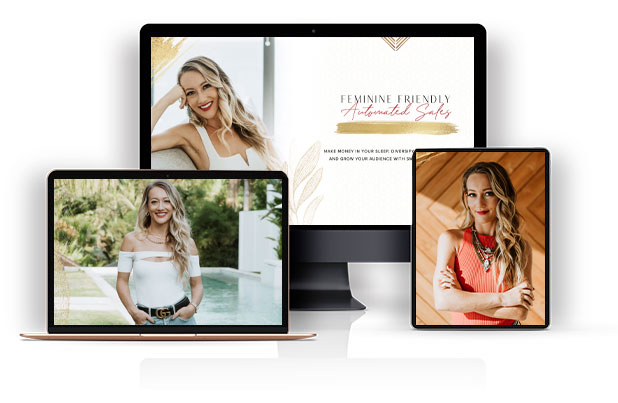 This program will inspire you to make money in your sleep, diversify your income, and grow your audience with smart systems. Are you surprised at how much money you're able to make so much with so little *actual* structure in your business? Do you feel like you should be a little more ahead of the game in the systems arena for the revenue you're bringing in — and your brain can't help but go: "If I had some of that stuff in place, I could be REALLY making bank!


An accelerated breakdown of the most laser-focused steps to take to increase your business revenue from wherever you are now (even $0) and set yourself up for $50k+ months. The format of this self-study course is specifically created for you to be able to move fast, implement solid strategies right away, and have a clear roadmap of what to focus on next and what to clear off your plate that's distracting you or wasting your time so you're on the fastest path to the biggest impact with your business. Friendly for all levels of entrepreneurs who simply know bigger results are possible for them and want to be shown the things to implement asap to create that.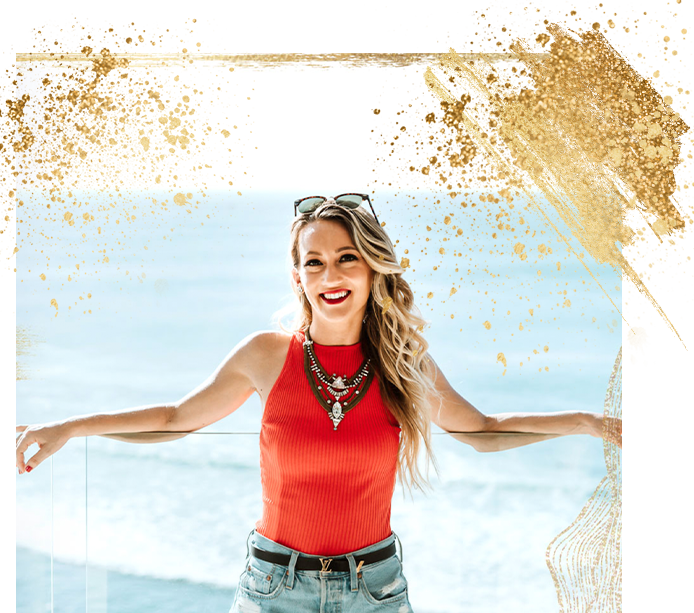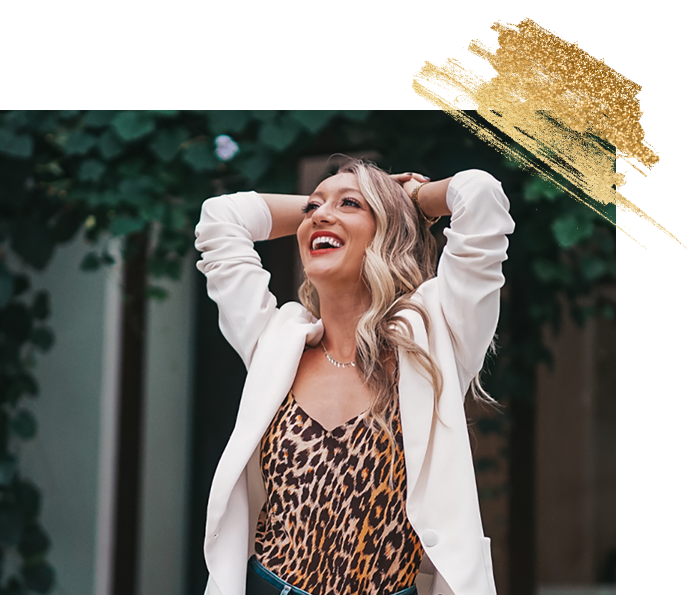 I teach grounded principles on how you change your money mindset NOW, elevate your money-making potential, do clear personal development practices that will re-align you to more wealth in your life, and switch your leadership gears and how you're showing up in your business into a powerful new level in the blink of an eye. I will teach you what I did to go from struggling in my business to bringing in six-figure months. I will teach you what's required to generate real world wealth in your life and business.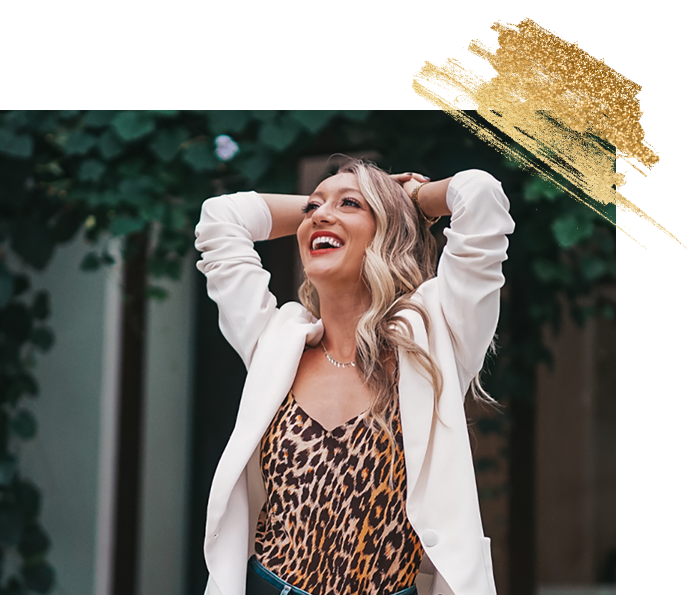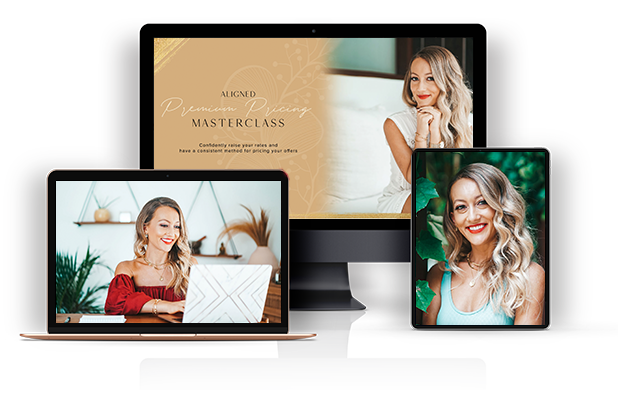 Confidently raise your rates and have a consistent method for pricing your offers. Pricing is more than picking a random number that "feels right." gold-paint-line If you feel into it and pick your favorite angel number one day, you may find yourself blurting out a different number on your next sales call because… well, now you feel different. Pricing has to be soulful and strategic.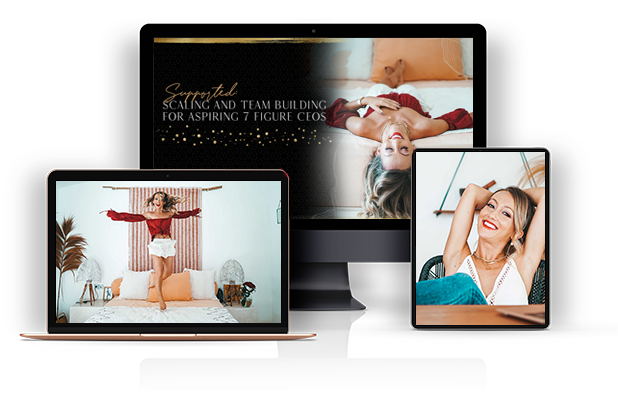 Ready to go from doing it all on your own to having team members and support around you who can help your business run more efficiently as you scale? This is critical for spending less time inside the business (and on social media) and more time delighting your clients and doing what you love. Inside this masterclass you'll learn exactly who's on my team and how we manage a growing 7 figure business on the inside.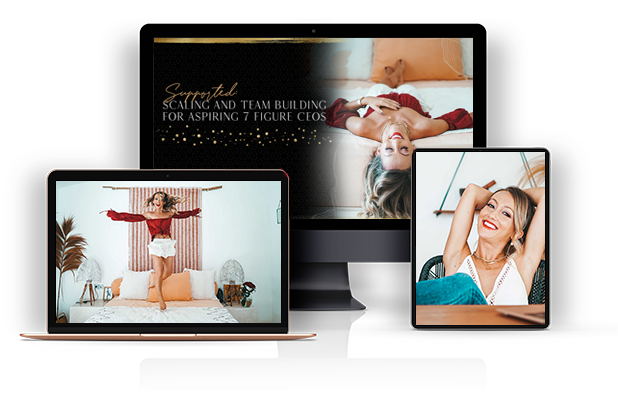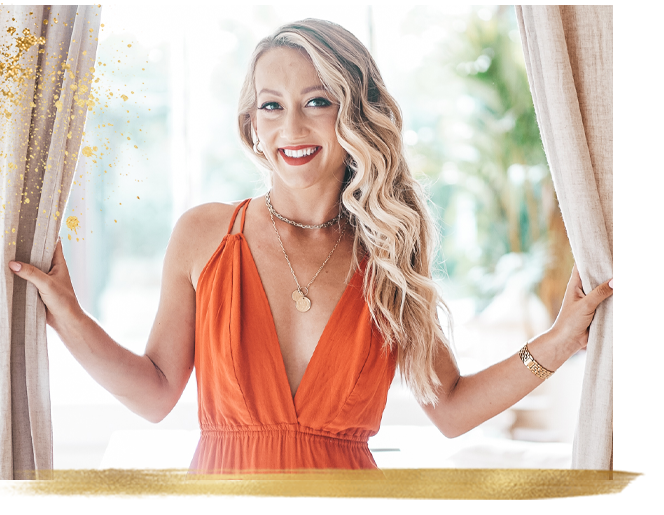 Learn exactly how to overcome time, money, and "I need to think about it" objections (without being pushy) by using timeless feminine energetics and solid masculine sales strategy.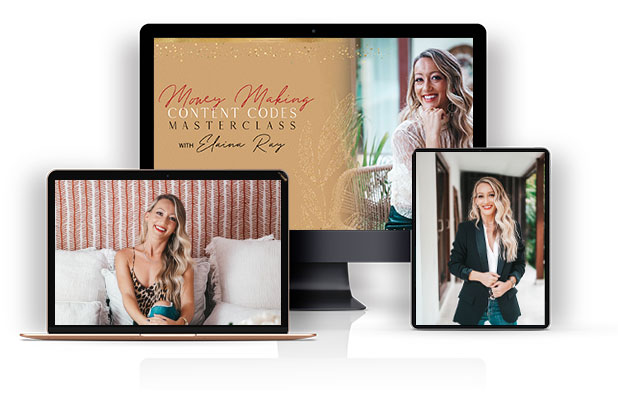 Learn the timeless organic marketing principles to attract premium clients on repeat. We're living in a beautiful time where more information, opportunities, and connections are available to us than ever before because of the internet. Free social media is a gift that leaders today get to use as a tool to share real paradigm-shifting transformations and catalyze our world into lasting positive change. In this masterclass you will gain insights into my strategy for sequencing content that will work today.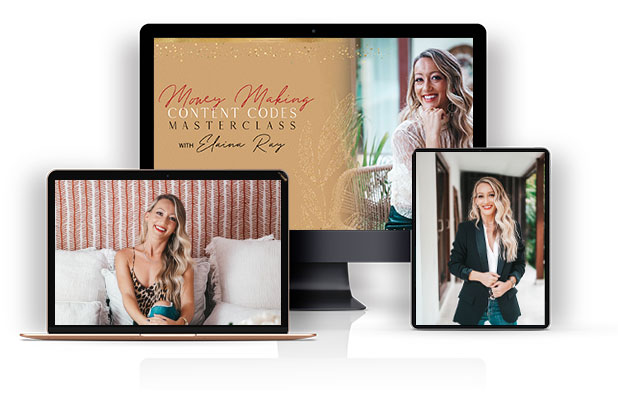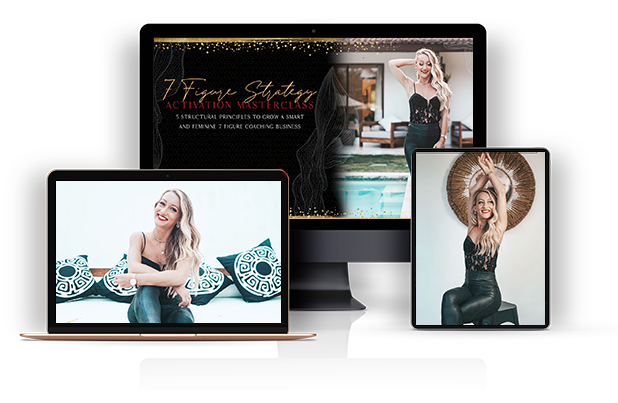 7 Figure Strategy Activation will reveal the 5 very simple principles that my company is based on that has created our financial results and consistent, sustainable, intentional, and joyful expansion. Join me for this precious masterclass where we'll pull back the curtain on how to strategically activate your feminine 7 figure empire.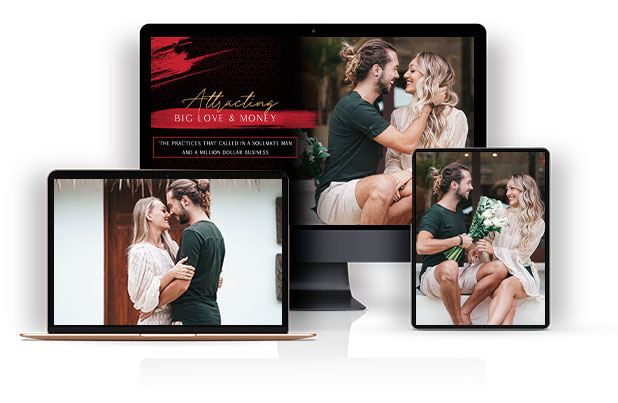 This masterclass will help you to prepare your heart. I reveal the practices that called in my love and a million dollar business. Learn how to heal your relationship with the masculine. Ground into your own purpose. And open continuously to all of life so he will be there. So you can receive as you're meant to… men and money and all forms of love, support, and abundance.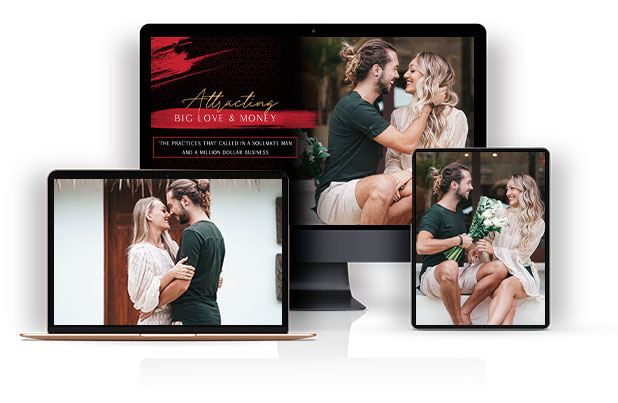 Practices and mindset shifts to open you up to receive more visibility, money, followers, high level clients, and opportunities — and the truth about why some entrepreneurs receive more of all of these and the skill you can hone to expand your capacity immediately. Soul-affirming permission to unleash your creative genius, lead rooms of more powerful high paying clients, and hold higher levels of income sustainably.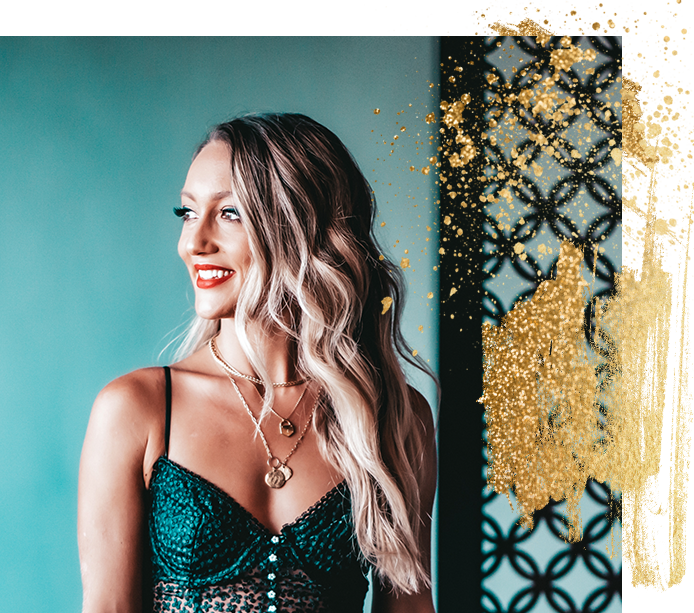 Consistency in your business is fully within your control, and it doesn't mean the suffocation of your creative genius in too much structure… actually, it's completely the opposite. Learn exactly the moves I've made to produce consistent six figure months for over 18 months while allowing myself to feel more free, creative, unleashed, and empowered in my business than ever before. What you learn inside will cause immediate shifts in your ability to attract the results you want consistently, no matter what's going on in your personal life as the human behind the business.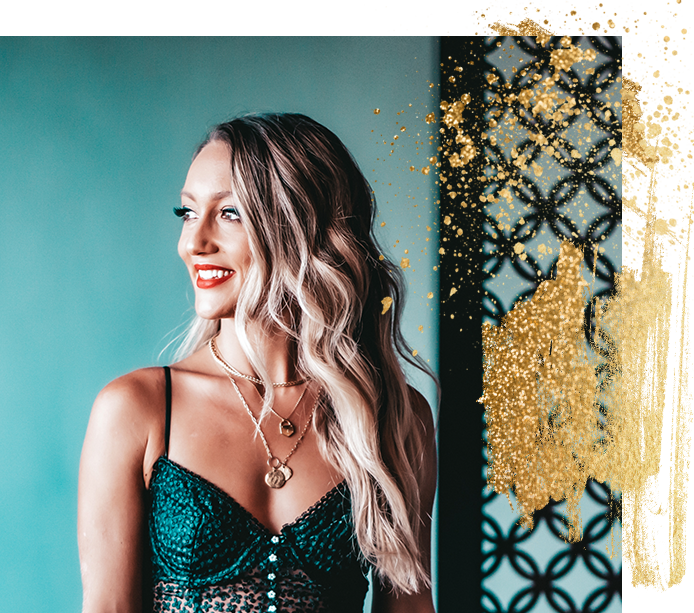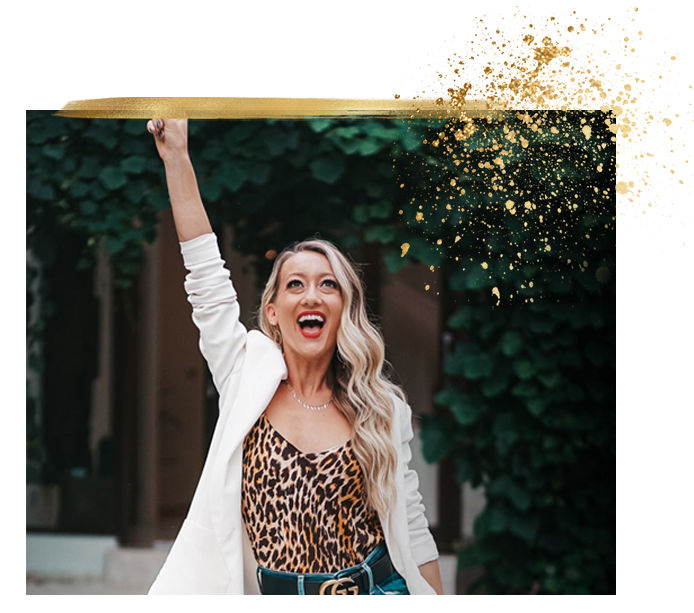 This bundle gives away my absolute sacred codes around annihilating your stubbornest limiting beliefs, aligning to your next level wealth, and million dollar mindset work. This bundle includes the FULL energetics process as I originally taught it to my mastermind clients a few months ago, which proceeded to blow their minds and send them into a quantum upward spiral just from this one training. It also includes a few of my absolute best training sessions that live inside my membership vault, for my premium clients only… until now.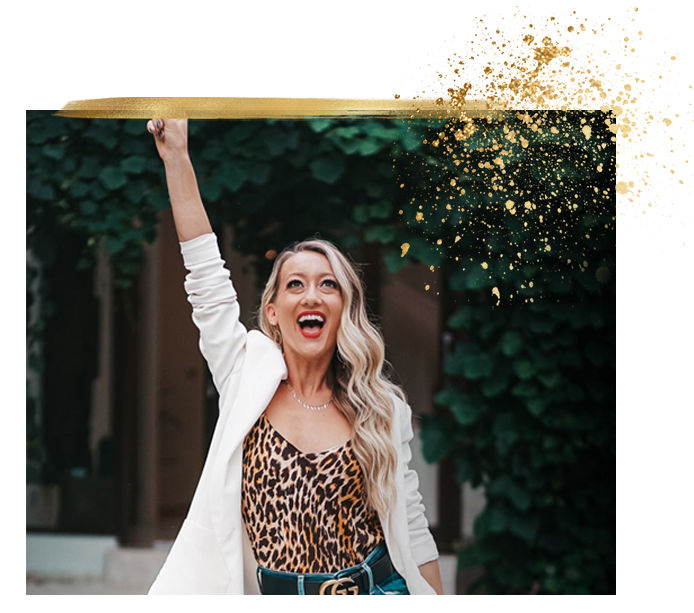 The trainings in my Niching bundle will teach you how you might have been thinking about niching in a way that was making it WAY harder to gain clarity and move forward serving people and making money than you ever anticipated. I'll give you the same tips that have helped my clients have ah-ha moments about who they are meant to serve and how they can position their work to be profitable, too.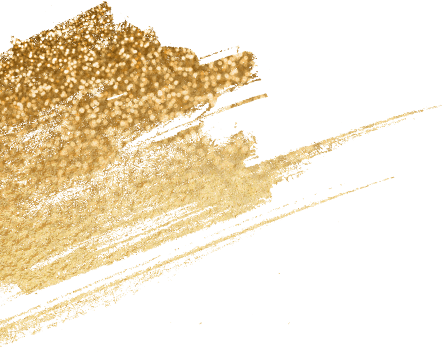 VALUE OF IGNITE WITH PROGRAMS, MASTERCLASSES + LIVE Q&A CALLS WITH ELAINA IS $20,000
All courses + masterclasses for a year
Access To Quarterly Live Q&A Livestreams With Elaina
AVAILABLE FOR $5555 PIF
for first 15 people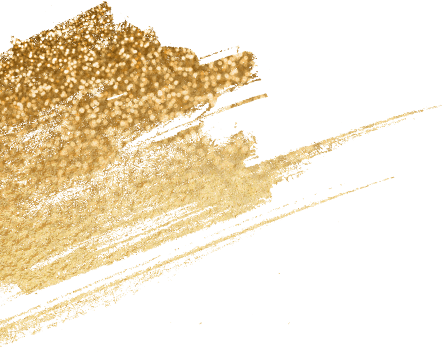 Elaina Ray is a business coach and success mentor for entrepreneurs who want to start and scale businesses doing the work they love to do most. She works with coaches, healers, personal development experts, product-based businesses, done-for-you agencies, thought leaders, authors, speakers, and all kinds of business owners.
After leaving her corporate career at Fortune 500 companies like IBM and Uber and traveling to more than 60 countries, including places like Ethiopia, India, Nigeria, and Mongolia, she started her own coaching company and became a self-made millionaire by age 31.
Today Elaina combines heart and passion with systematized and proven business strategies, authentic marketing, and high ticket sales mastery that has helped hundreds of clients accelerate the growth of their own soul-led business. She's passionate about helping more entrepreneurs who have decided to make a living from their god-given gifts and purpose become self-made millionaires while also achieving the true energy, time, and lifestyle freedom they hold as top values.
Elaina is a dedicated world traveler and global citizen who currently lives in Bali, where in addition to running her 7 figure business, she indulges her passions for ecstatic dance, kirtan, personal growth, yoga, real estate development, and conscious international community.

VALUE OF IGNITE WITH PROGRAMS, MASTERCLASSES + LIVE Q&A CALLS WITH ELAINA IS $20,000
All courses + masterclasses for a year
Access To Quarterly Live Q&A Livestreams With Elaina
AVAILABLE FOR $5555 PIF
for first 15 people