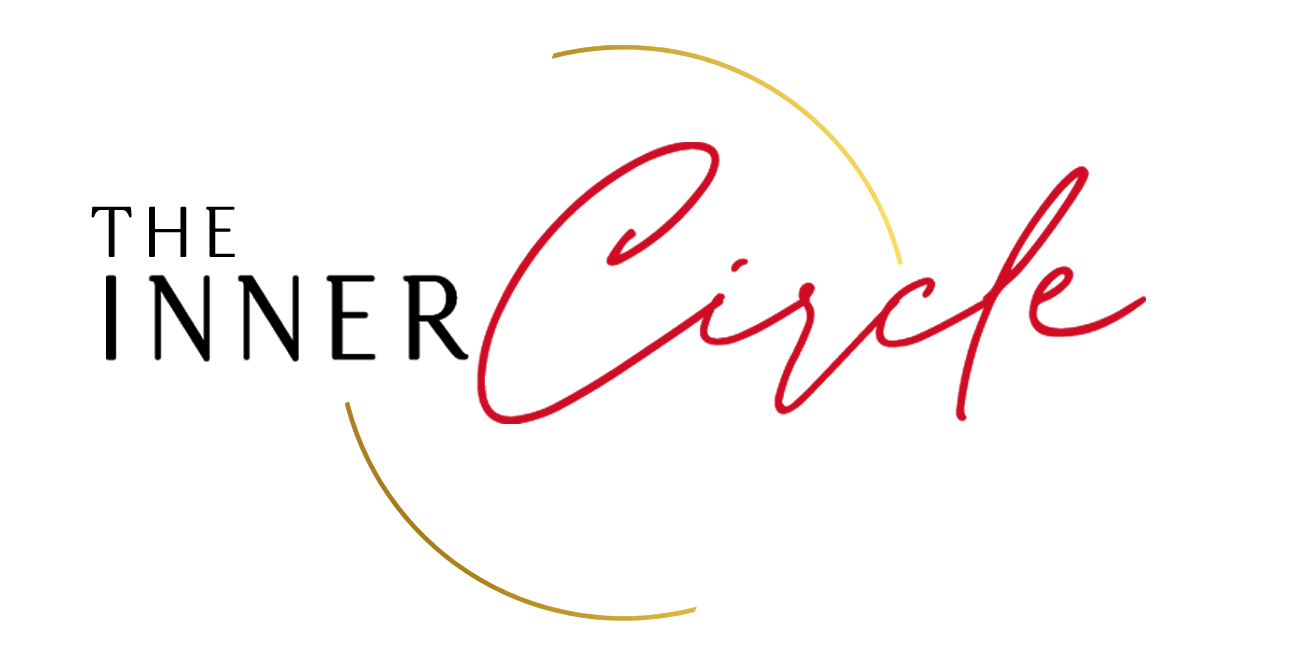 5 month accelerated program to reach steady & streamlined $25k-$50k months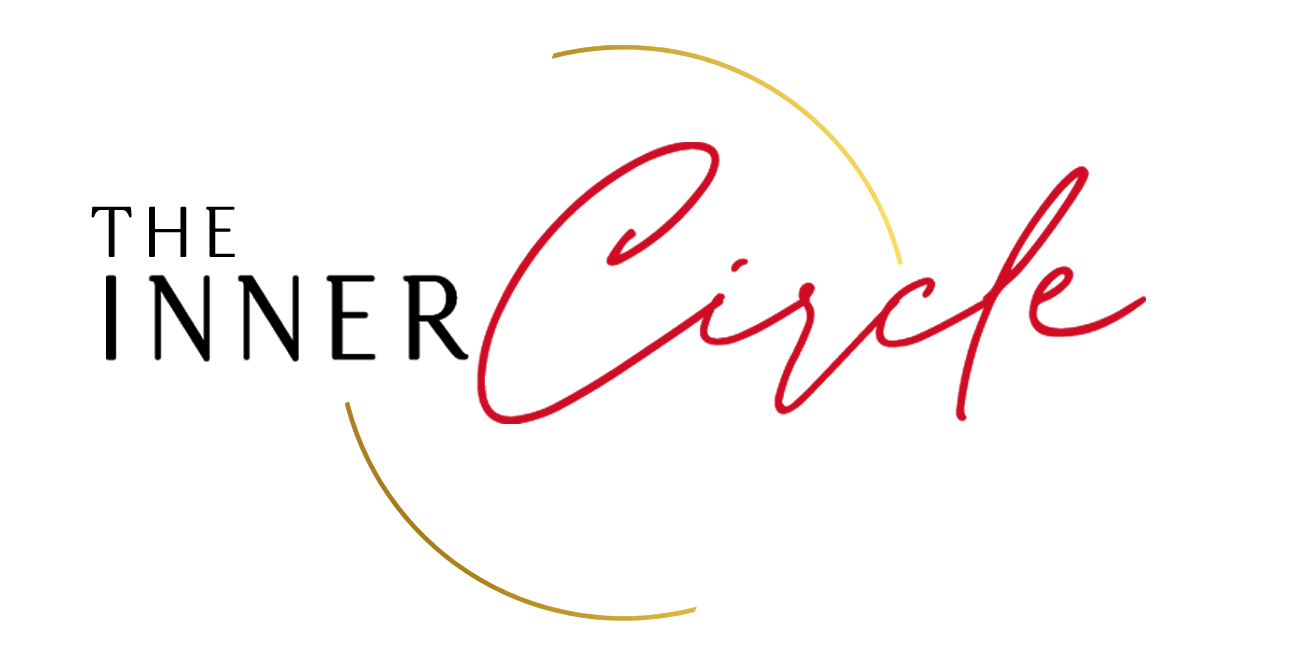 5 month accelerated program to reach steady & streamlined $25k-$50k months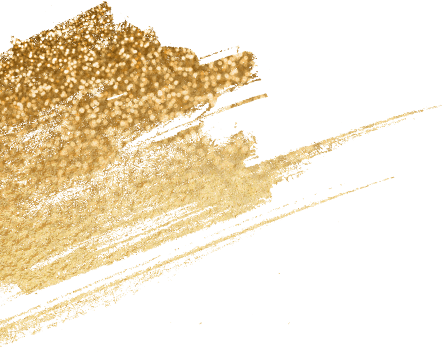 Mobilize your financial potential
Make consistent money between launches
Stabilize and systematize in the backend
Hire support you can rely on
Make leveraged business decisions so you work less
Optimize your business model to multiply existing revenue
Raise your rates (again) and anchor in steady high(er) ticket sales
Evolve your leadership to hold even higher caliber clients with ease

The hardest part of the journey is behind you, truly.
You have proven magic. You've put yourself out into the market and people have said yes.
You've hit one of the biggest milestones that online entrepreneurs strive for: your first $10K month, maybe your first multiple 5 figure launch, maybe your first $5,000 or $10,000 client.
Receiving that much at once, knowing that you've got something solid now, something that your people want and are willing to pay you at rates that feel good to you. That felt GOOD.
Deeply validating all your hard work.
Relief for the heart.
A deep exhale from the soul.
Your path is certain.
This is for you.
You know you can write up some content and receive clients pretty readily.
You know you can launch and get yes's.
You know you can rock a sales call now and feel great about it and get almost everyone onboard who you know you can truly help.
You've got the ship pointed in the right direction.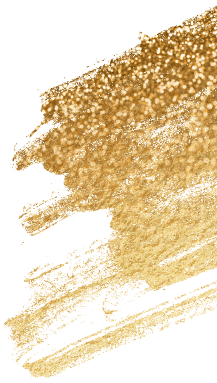 You're starting to work a lot more… 1-1 calls, group calls, sales calls, maybe team calls, masterclasses, content writing blocks, livestreams. Your calendar is getting fuller and fuller and fuller, and you start to see that your ability to reach more people and earn anything more than around $10k/month is pretty tapped. You can't add more of the same activities to your business that got you this far, you need to refine, polish, streamline, and UPGRADE.
You're doing it on your own, or maybe you have the social media support to repurpose your content and post things for you, but it's still not feeling like enough support. There's a lot more on your plate at this stage and you need a few more hands in the mix who bring their own expertise into your business and help you truly feel backed as you choose to expand again.
The beauty of the The Inner Cirlce awaits you. You've done the hardest bits.
Most importantly, it's not about hitting certain numbers for you. You feel yourself to be capable of leading leaders. You know this is your work. You're simply ready to go bigger. You're ready to serve more people, serve people who turn you on more, be more recognized in your work, and take your message to a bolder platform.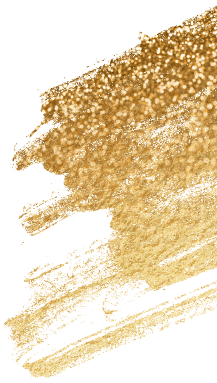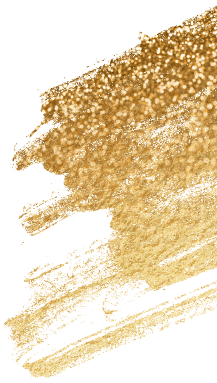 You're ready for less hours and fixed appointments on your calendar.
You're ready for big ticket sales from super easy, fun to work with, shockingly badass clients.
You're ready for the systems to automate the processes and admin you're doing behind the scenes so you can feel more like a CEO than a solopreneur wearing all the hats all the time
You're ready for some team members you can lean into and rely on so you're not doing all the thinking, coaching, marketing, selling, and planning on your own.
You're ready to start making some money in your sleep, not just trading your 1-1 time.
You're ready to uplevel the people around you and get deeper inspiration for what's possible in your business and join a community of people who will make $25k-$50k months completely accessible, and then completely normalized for you. Who will be a community of brothers and sisters you can lean into, learn from, support, and co-create with at the more sophisticated level of business you're heading into now.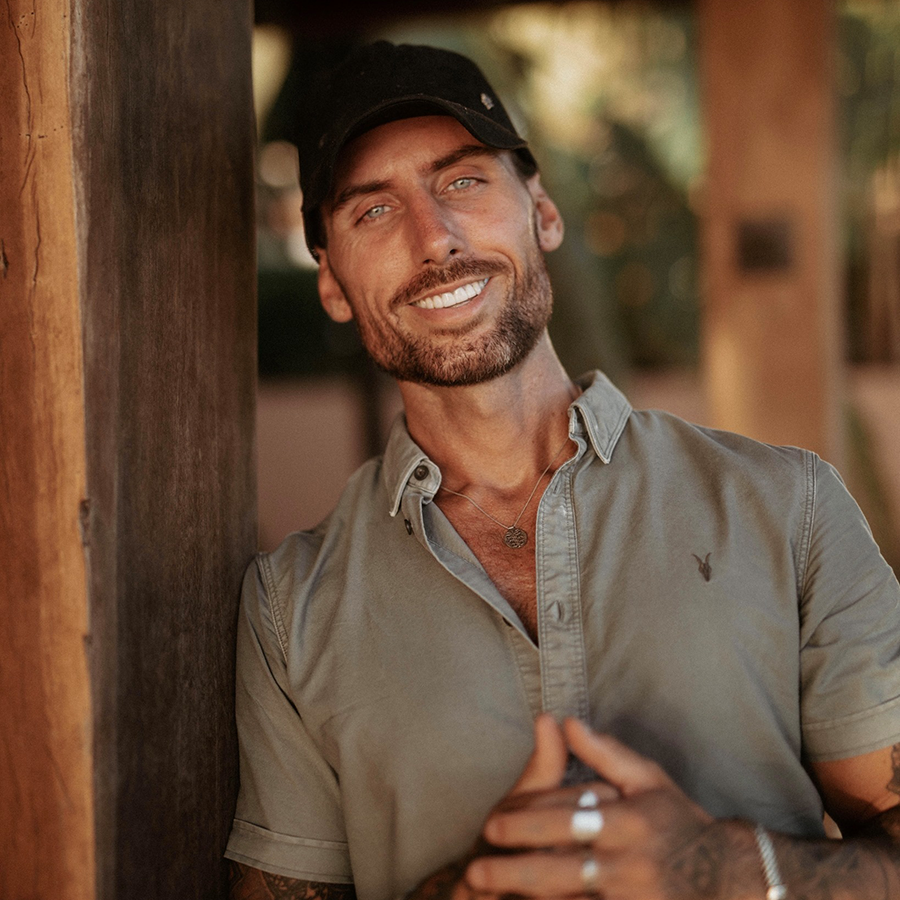 I came into the mastermind about 6/7 months ago and I was really looking to take my business to the next level. I've grown so much in the last 6 months. What's beautiful about the mastermind and what Elaina has created is that both [the psychology and strategy aspects] are held. I've seen both upgrades in my personal life because I've been calling in more and claiming more, but also in terms of my professional business life. My business is doing better than ever. I had 2 of my best months in 2 years of business. And it's really just setting up that runway now for continued growth and implementation.
Life Coach, England/Costa Rica



Megan reduces running her 7 figure business to 15 hours/week, enrolls 11 clients into her brand new high ticket mastermind, and builds automated funnels that bring a consistent pipeline of premium clients during our 3 months of private mentorship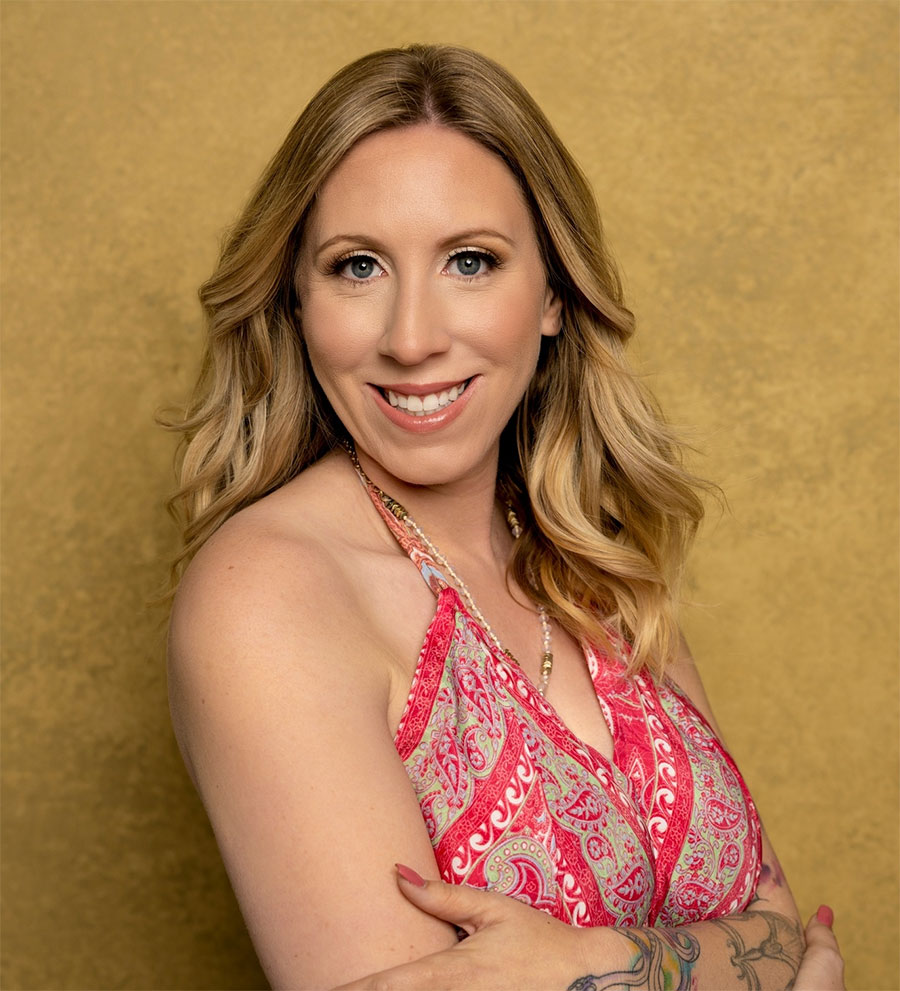 I'm really committed to my family and my personal time as well as my clients and I've found that working 20 to 25 hours a week is my limit. And so I was noticing that I could generate nearly 7 figures with high ticket 1-1 coaching but I didn't know how I would ever make any more than that and I was not willing to work more. I came to Elaina for other more streamlined and structured ways.
One of my favorite things we did together is all of the automation on the back end. It's worth it because I can do it one time and now I'm done with it and now I have multiple funnels and systems running at one time and get so many calls booked. I'm like, where did that come from? Oh yeah, my funnel, whereas before I was only filling my pipeline if I was live and offering something. 
Plus what surprised me was that I didn't have to create a whole bunch of new stuff. I've been doing this for so many years that I could just go pull from the stuff that I already had.
I also launched the mastermind and filled it. Before working with Elaina, I wouldn't have done one. I've been in plenty of masterminds and I had not seen one that was able to provide the love and attention and support that I think is required. But when I saw how Elaina was doing it in the mastermind by being in the mastermind and able to experience it for myself, I knew it was possible and that gave me the confidence to finally move from 1-1 to groups on the business side.
By the end of the year, I would imagine my 20 to 25 hours a week is going to be more like 15 hours a week and it's going to be all in the area that I love which is client, fulfillment, and interviews and podcasting. 
Intuitive Business Coach, USA



Celebrating her first $90,000 month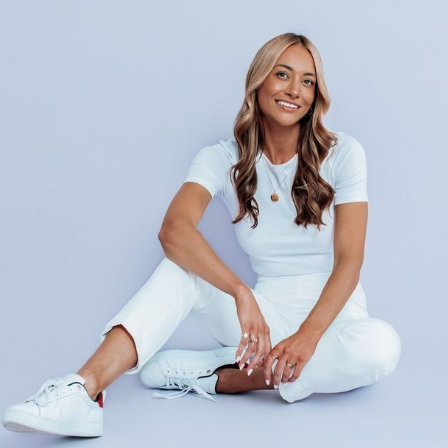 6 months ago, my business was doing well after one $50k month but I just couldn't sustain it. I was in a loop of burning out and definitely not doing things my way.
I had been a stalkerish fan of Elaina for about a year - there's something about her energy that is very calming. Joining the mastermind felt like the best thing I could do for my business. I literally paid in full on the call.
I felt so aligned and excited to be in the energy of someone giving me permission to run my business my way without any can'ts and shouldn'ts.
I loved having a neutral and safe space in the mastermind where the bigness of my desires could be held was really important to me. I am now celebrating my first $90,000 month, which means I'm earning my yearly executive corporate salary in the first month after leaving the job.
Business & Mindset Coach, Australia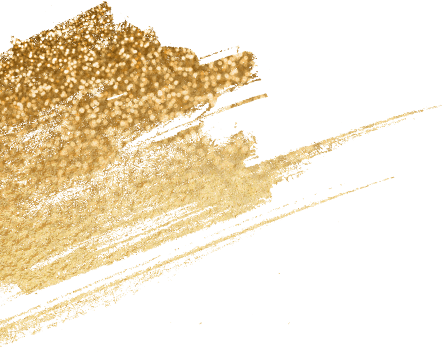 The Inner circle program is where you'll be supported to multiply your revenue to at least 2x-3x what it is now by making smarter, more intentional, slowed down, streamlined, and sustainable decisions about your business
We'll support you to do things like:
Elevate your money mindset naturally by being in a container of individuals who are investing more, earning more, charging more, but not hustling more. You'll expose yourself to my money mindset every single week (hello being coached inside a real 7 figure business with a coach who earns $150k+ cash every single month who came from nothing), which will rearrange your cellular DNA on what you understand is possible for you to receive. We will intentionally work with the money work and energetic side of things every step of the way.

Make consistent money between launches. We'll definitely help you hugely improve your launch results, but it's also more sustainable with coaching to learn how to make money in your sleep, create products that leverage your time and generate leads for you 24/7, and generate higher recurring monthly income so you're not hinging everything on the result of a few launches per year.

Stabilize and systematize in the backend. Things like contract and onboarding automation, email marketing, automated lead generation, simple funnels, content repurposing, improved payment systems, technology integration, membership sites, etc, all go a long way towards making your business easier to run.


Hire support you can rely on. Having team members who bring another area of expertise to the table, help you with admin, support you with sales and even coaching your clients is the gateway to freeing up your time and growing to $25k-$50k months. We'll introduce you to our network (we know everybody from copywriters to trauma healers and mindset coaches, OBMs, social media experts, VAs, and more)  and help you hire the best matches for your growing business.


Optimize your business model to multiply existing revenue. Introduce a smart and easy-to-run group program regardless of your area of expertise, start a digital self-paced course (or a few), create your first mastermind, and modify your product suite just a tiny bit so re-enrollments and client retention go way up.

Raise your rates (again) and anchor in steady high(er) ticket sales. At this level you've probably mastered selling at a really juicy price point that you're proud of, and you still might feel like you're selling yourself short. Dreaming of $5,000, $10,000, or $25,000 clients regardless of your area of expertise isn't far fetched – our clients learn to do it all the time when we teach more sophisticated high end sales and help you position your brand to be a match for the best paying clients and top dollar rates you want to receive.

Evolve your leadership & coaching skills to hold even higher caliber clients with ease. Getting the $20k client is great, but now you've got to hold them and be a match for coaching them at a new level of sophistication. You have no doubt you're a great coach and, like me, you know your coaching improves and your clients' results improve when you invest in yourself at higher levels, get exposed to people like us running world class programs, and receive top notch coaching from other coaches that evolves your own style, ability to hold bigger deal people with confidence, and your own way of putting together programs. My programs are amazing because I've been in lots of amazing coaching programs myself run by coaches with more and/or different experience to me.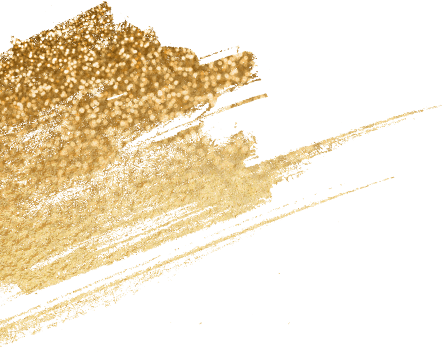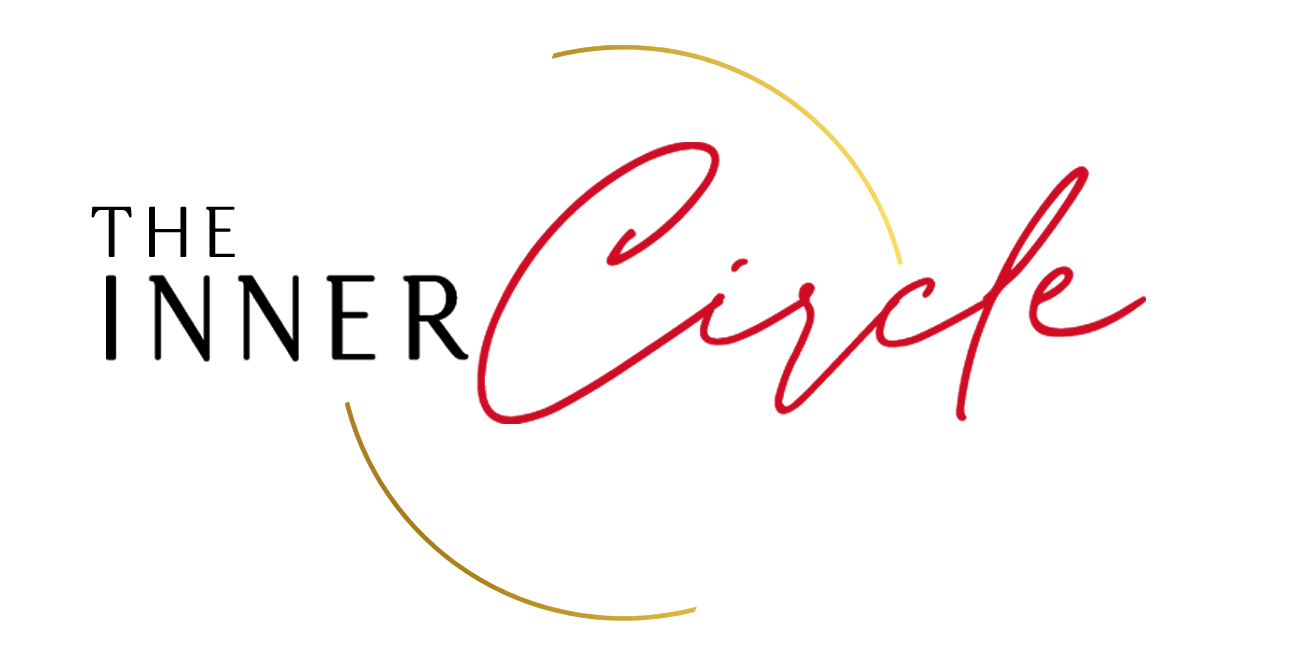 5 month accelerated program to reach steady
& streamlined $25k-$50k months
Start date: January 17, 2024
End date: July 1, 2024
Call times: Wednesdays at 12pm CST
IT'S A FRACTION OF THE multi-million dollar LONG-TERM EARNING
POTENTIAL YOU'LL ACCELERATE TO INSIDE THIS MASTERMIND.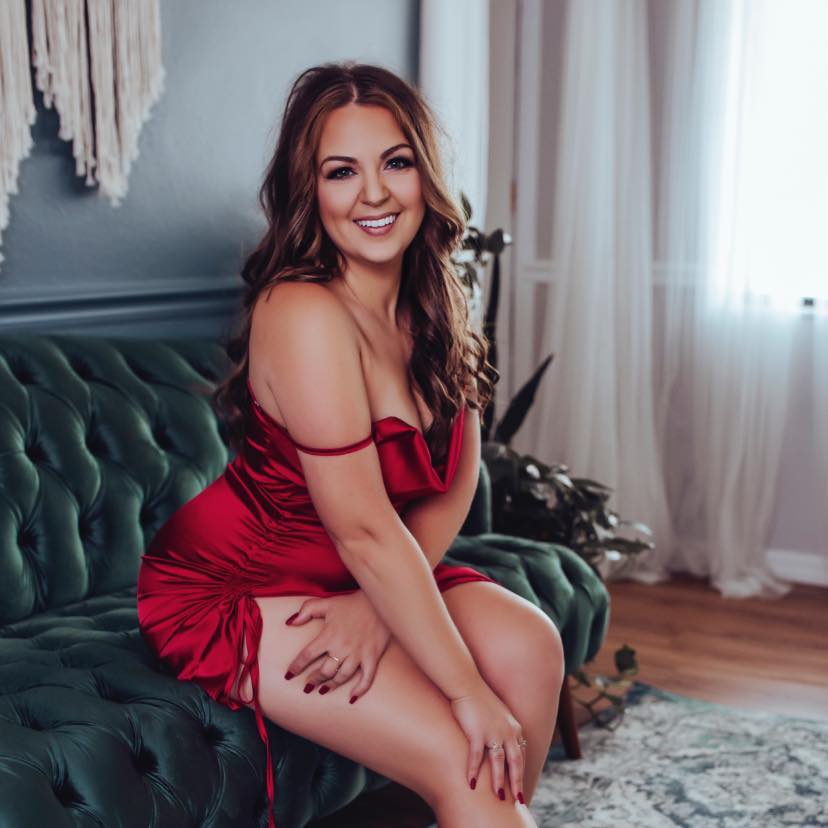 When I booked this VIP experience with Elaina, I was really struggling with messaging some of my offers and how to price at the level I was stepping into. I was already at a point where I was making consistent five-figure months and I wanted to expand that out to consistent multiple five-figure months.
I wanted help on how to package and market a few things and how to really hone in on my specific messaging. My work tends to be very feminine. It's very pleasure-based and body-based, about anchoring into the feminine roots, which can be a bit esoteric and hard to communicate with people exactly what it is that I do.During our time together, we got so crystal clear on some of these offers that were wanting to be birthed. I got really crystal clear on how to package and price these offers. And we actually mapped out a $40K/month plan so simply and easily.
Coming into this VIP Day, I was also in the middle of a launch where I was pretty stagnant. I had one woman that had signed up and hadn't received any other signups. We worked on the launch strategy and I ended the launch with six incredible women inside and actually had my first five-figure day during that launch. I was literally mind-blown.
To say working with Elaina is extraordinary would be an understatement. She truly has a gift of getting down to the root and helping you get so crystal clear on your offers, your messaging, and how to speak so confidently about them. My experience was extraordinary. I walked out of our time together and I literally said to her, "I feel like I just received six months of private coaching with you in a matter of hours."
If you are on the fence about stepping into one of Elaina's containers, this is your divine intervention to say yes.
Feminine Business Mentor, Trauma & Womb Healer, USA



From live coaching everything to products making money in her sleep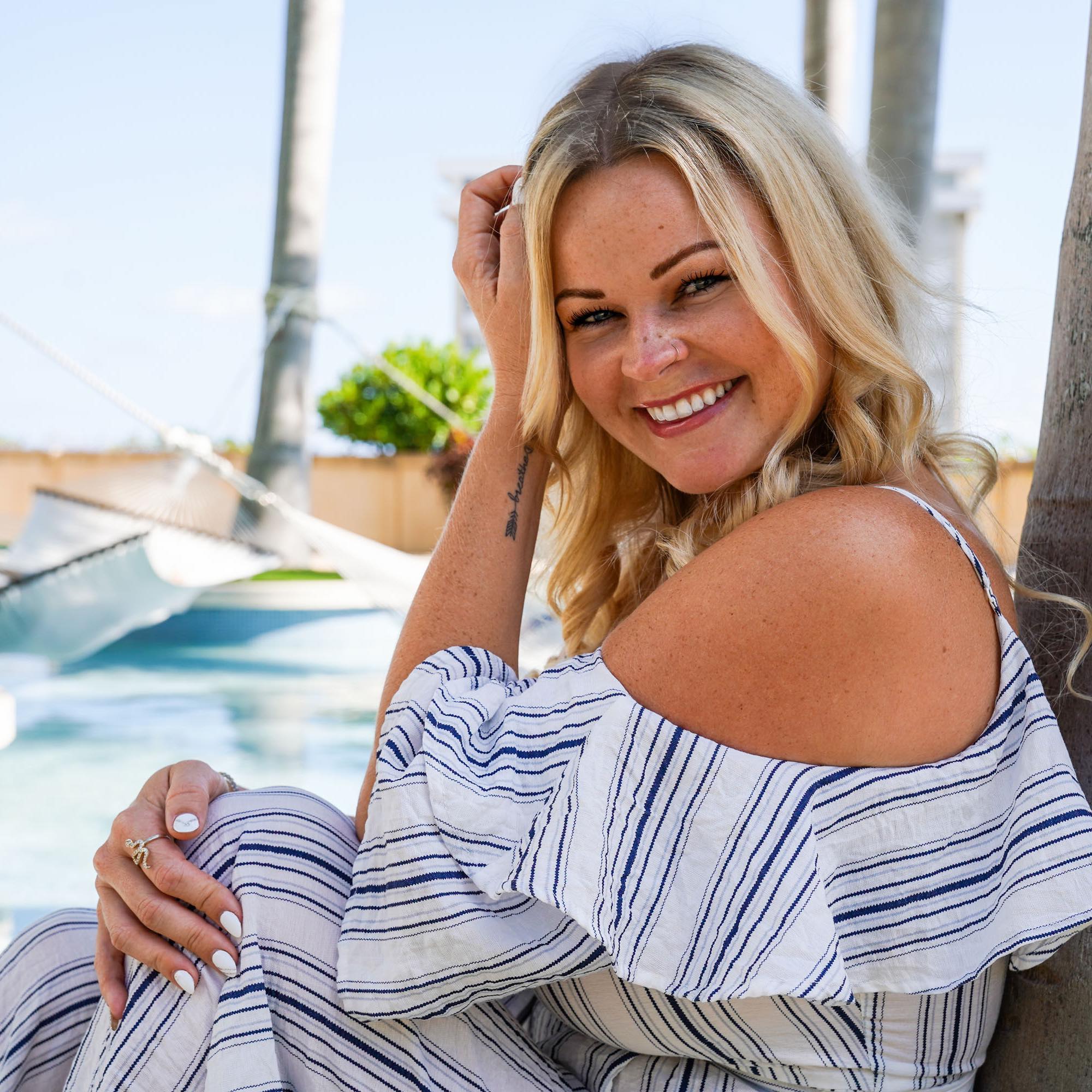 It's been so many years since I've had a business coach because I prided myself on being the one who creates the strategies. I remember the feeling when I said yes to this, I got to feel what my clients feel: someone's going to hold me in a strategy that I really deeply admire and I get to receive. It was such a juicy, yummy feeling knowing that I was held and supported and didn't have to figure out the next growth stage by myself. This has been an incredible growth portal for me. I loved the style and elegance and the delivery and the high caliber people who were attracted to this program.
I've produced two standalone products, which has not been historically what I do. I've historically been very much a live coaching gal, so I just loved that result. Making like $3k on just a single masterclass that I did that will continue to make money is one of the most profound psychological shifts in my business. I feel like I got the activation of the thing that I've been wanting to for a long
time
, which is just getting away from doing everything live. In my launch I had added fast action bonuses, and we had an incredible launch of 200 students and over six figures for a six week course, which is amazing.



Creating $117,000 in her women's coaching business and having a $57,000 launch while enjoying the Bali surf lifestyle
Absolutely do it, don't even blink. It's incredibly important to be held by someone who has had a lot of success and knows what they are talking about, even being in their energetic field is profound. These are the portals you have to jump through to have a successful business, like pushing through the discomfort of following your desire vs. your logic. These high paid coaches have all been through these portals where they take the risks and hire the coaches and do the things that feel so uncomfortable and those are the coaches who watch time and time again as the universe comes in and holds them and continues to support them as they take big risks. Be a yes to programs and coaches and programs that are out of your comfort zone. That's the kind of energy you want to be calling into your space: to be in the space of people who are a yes, who are high paid, who invest in their growth and their vision in this world. Elaina is an incredible coach. I don't know what I would have done without her. If you want to grow your business and invest in yourself, hire Elaina.



What will you receive when you join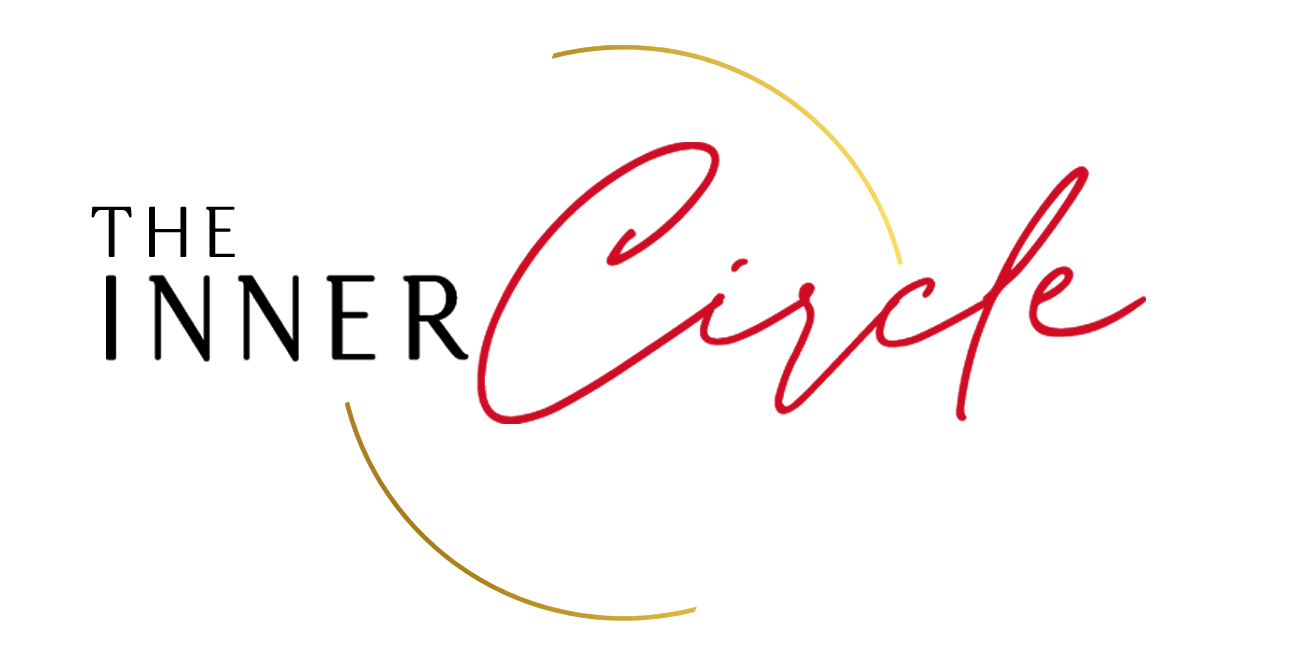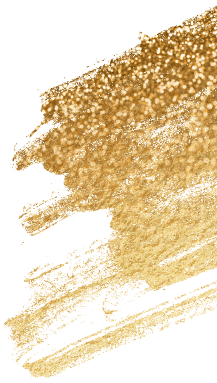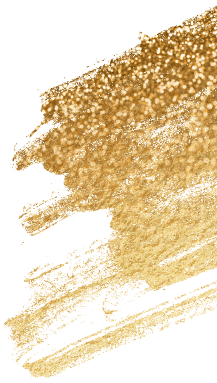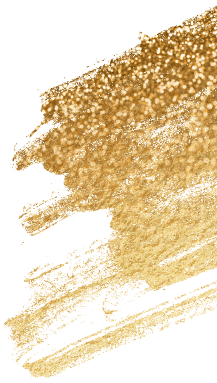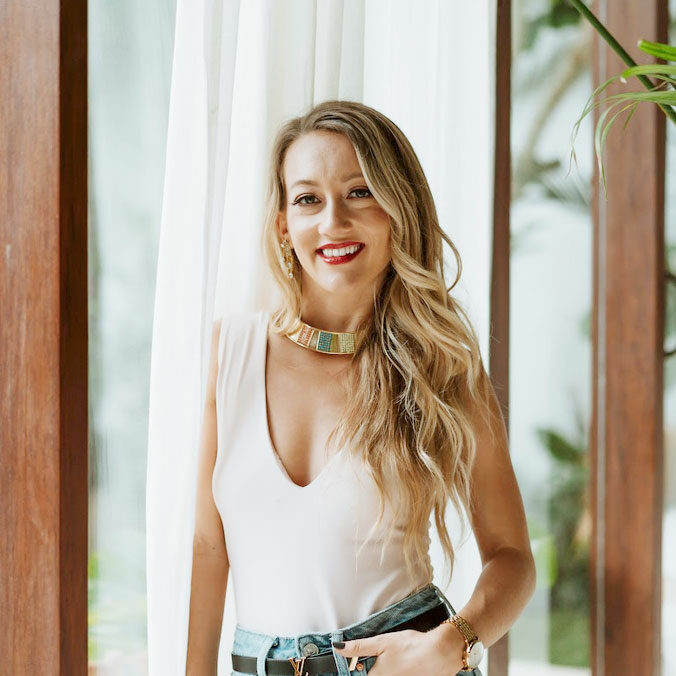 3 monthly small community calls
Divided into a portion of intentional constructed teaching time where we'll be moving along a curriculum designed to gradually and naturally elevate your income to the $25k-$50k month mark and a portion of spotlight coaching where you and your peers will receive personalized coaching from me on your most burning business questions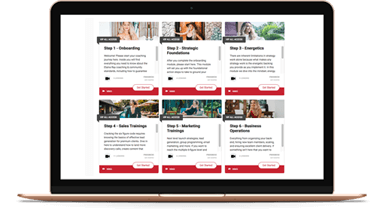 12 MONTHS ACCESS TO MY VIP RESOURCE LIBRARY
This is not a "Here, baby baby, go do this" type of program. It's a high-level coaching container where you can bring anything that's going on in your business and get those questions answered. But that doesn't mean you're not ALSO receiving training. Inside The VIP Resource Library, you'll find more than 100 hours of content on everything from lead generation to hiring a team, from launching to closing sales and more. They're pre-recorded, so they don't take up even a minute of live mastermind time. Log in and learn anytime your heart desires.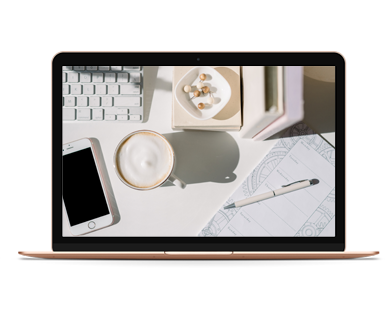 I keep the space open for guest experts as they're needed. That way you can be sure you're getting the VERY SPECIFIC support in the area you need. Whether it's launching on Instagram, writing compelling copy, or creating iron-clad contracts, nothing is off-limits. I will happily seek out whatever guest expert the group needs, when they need them. I don't hold back on my Mastermind.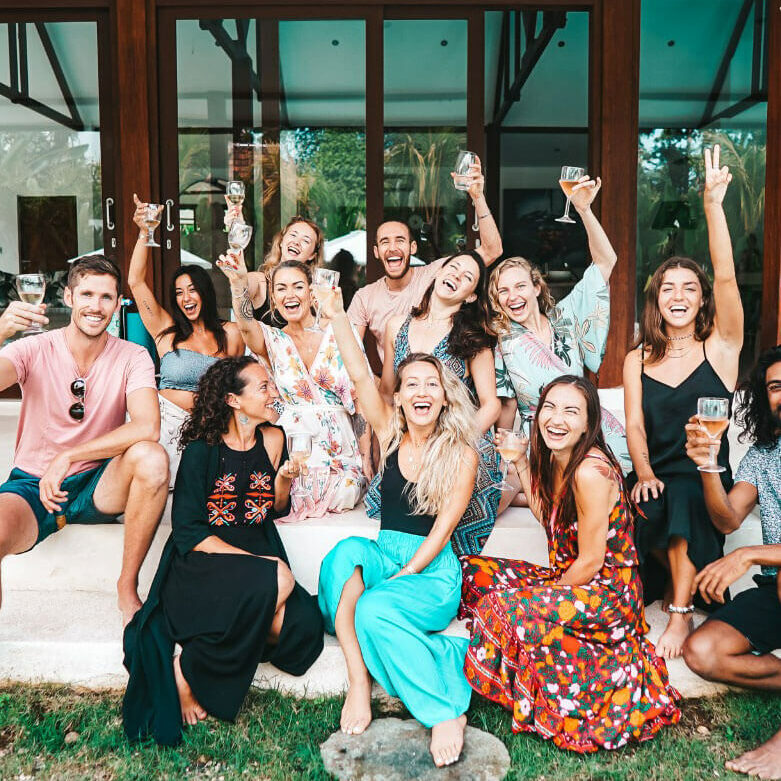 The Inner Circle Community
Growing your business by yourself? Hard. Lonely. Confusing. Growing a business while being held in a community with high-vibe, highly ambitious, heart-centered go-getters who play big and chase their dreams just like you do? Um, hello! Where has that been all your life?! You'll be surrounded by men and women who understand what it's like to want to achieve greatness - and won't stop until they get it.
(Yes, there's more, we're going to spoil you)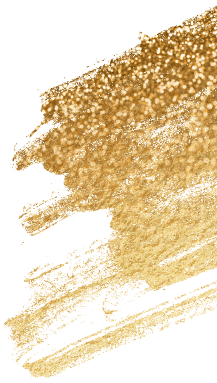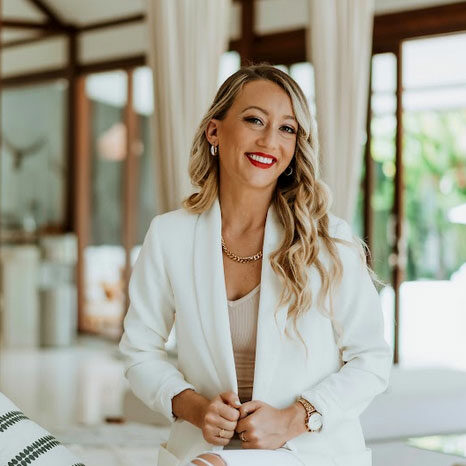 1-1 strategy intensive with me
Where we'll lay out all your biggest concerns and make high level, smart, easy, streamlined adjustments to your business model, offers, pricing, sales strategy, messaging, and set you up with a clear direction for your 5 months in the accelerator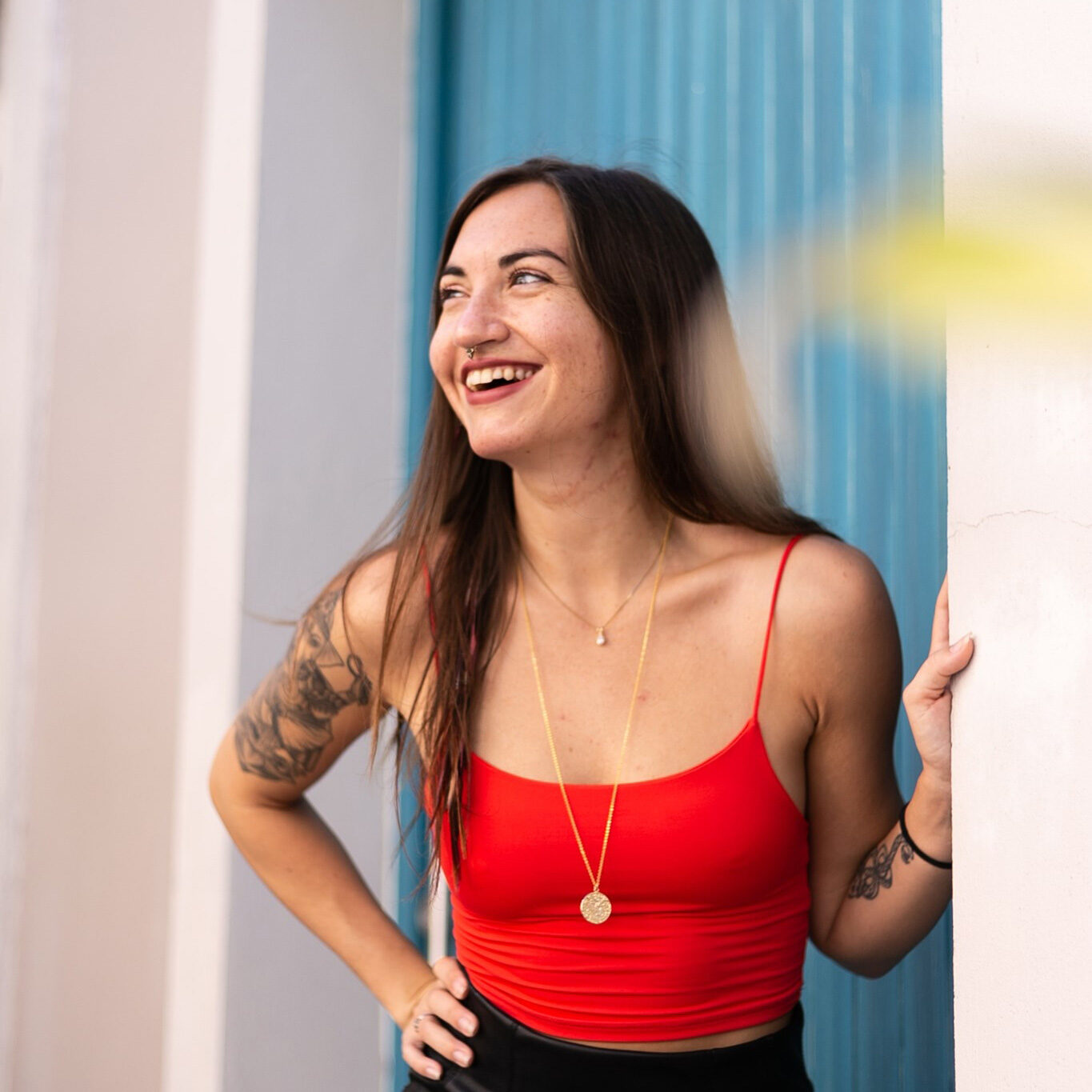 1x Monthly Mindset Group Coaching Call w/ Taryn Raine
Taryn is our resident mindset and energy expert. Receive monthly group coaching around the best mindset, embodiment, and energetic support as you implement new strategies and grow your business.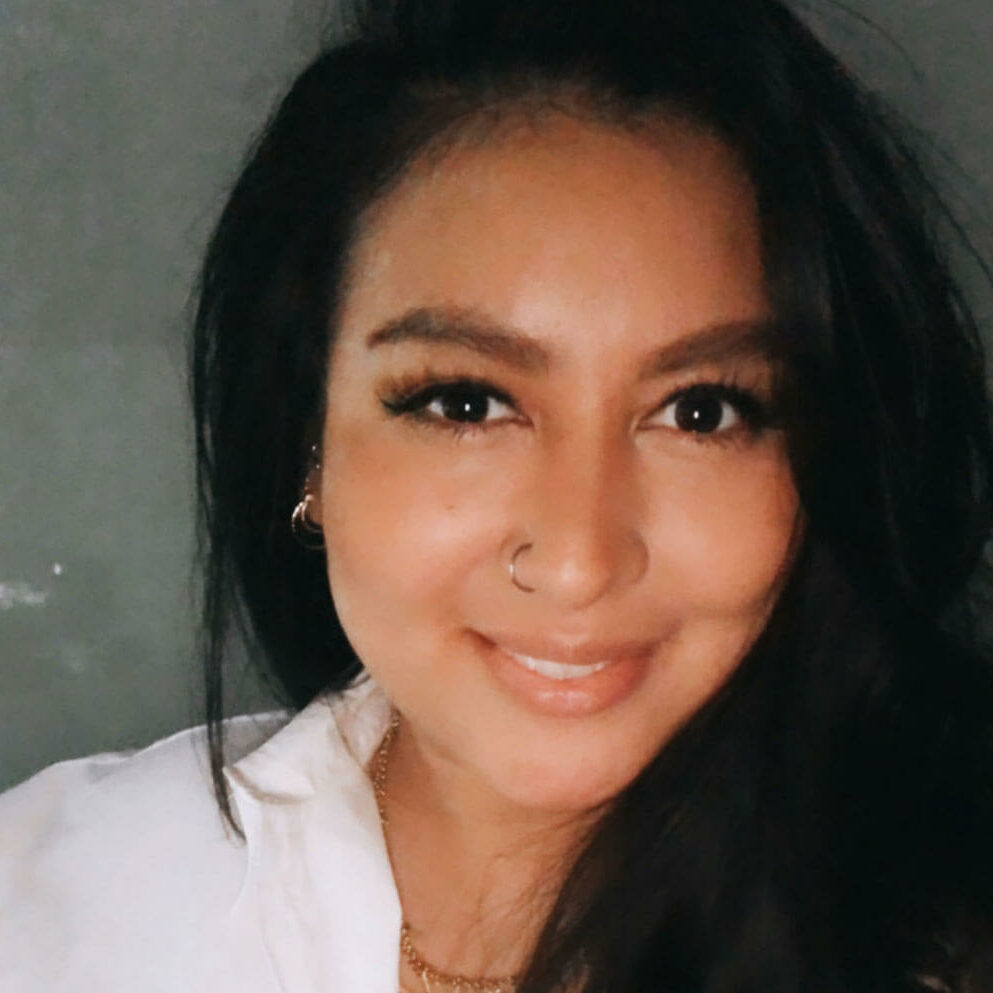 Hypnotic Subconscious Reprogramming Track from Guest Teacher Nathaly Granja
Not only do we work on strategy, energy, mindset, and the conscious mind… we also work on the subconscious in this mastermind to clear out any subtle resistance, limiting beliefs, old patterns, and outdated business identities in this program. Elaina's personal hypnotist, Nathaly Granja, has custom made a track for upgrading to your 6 Figure CEO self that will change your life and make integrating all of the work of the mastermind so much easier.


$12k PIF Client and $23k Month in October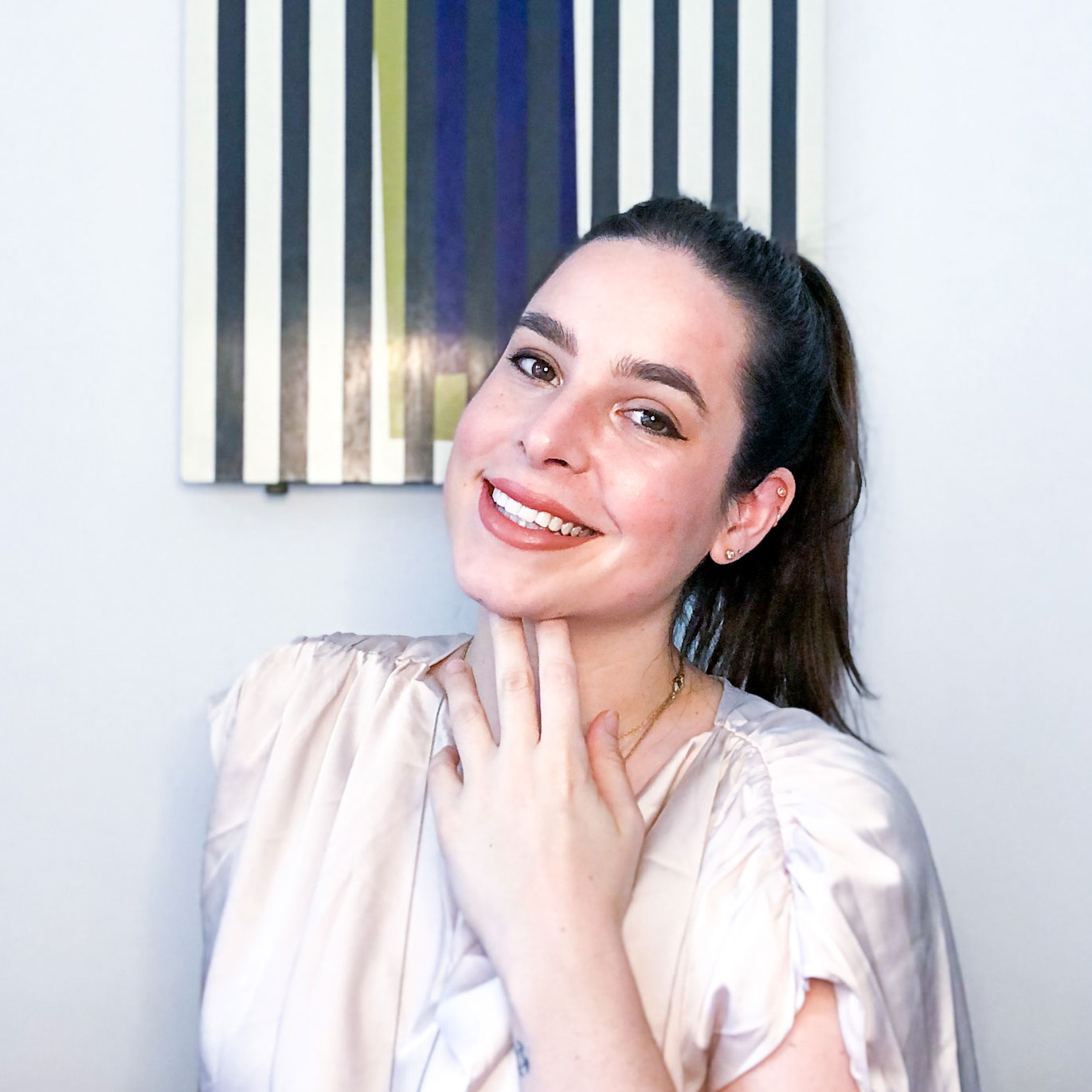 I absolutely loved being part of Elaina's mastermind. I felt deeply supported by both Elaina and her incredible support coaches, all who helped me refine my business strategy, melt my fear, and open up to receiving miracles (which I did)! It truly is a beautiful thing when you get exactly what you wanted out of a high-level investment, and more! For me, I learned the high-level marketing, selling, and funnel strategies that I was specifically seeking, which was amazing, but I also was surprised and delighted by the amount of mindset blocks I was able to clear, the incredible new connections I made within Elaina's mastermind community, how much I simplified my business and my business growth, and more. I hired a new Social Media Strategist, mapped out the podcast and funnel coming to life soon, and hit some of my highest months in my business the most consistently I have so far, all while working a lot less than normal. All in all, it was a top-notch investment that I would absolutely make again!
Human Design & Gene Keys Expert & App Creator



From $5,000 to over $200,000 in revenue and first $100k month in 5 months
Elaina's masterminds are not an expense, they are an investment. An expense is energy you put out and it disappears. An investment is energy that comes back 10 times. And if you look at my numbers it's obviously even more. It's a no brainer around getting your money back. This program is more about the person you are becoming (through the program) that you've always dreamed of being. It will become real. It IS real. Look at me. If you compare me now to the person I was when I joined the mastermind, everything has changed - my body, my energy, my money, my cash, my business, my people, my relationships, my impact… When I joined, I was only earning 4K and I was surrounded by fear. This container provided a safe environment with like-minded people.
I feel like Elaina held my hand and set me free to fly and now I'm going on my own - I'm so proud of myself. I'm super excited to introduce her to my French market because she is the person who changed my life. Of course, I'm the one implementing the change but without Elaina and my investment in her, I would never have this dream life.



$125,000 in 6 months with multiple high-end dream clients
I had quantum shifts in my income in a matter of weeks of coaching with Elaina. We straightened out my marketing and messaging and I got 15 discovery calls in a matter of 3 weeks. Once I started to change my messaging, people began to gravitate to me effortlessly. We also increased my sales skills so I could have empathetic, grounded, and connected sales conversations. All of this helped me close multiple high-end dream clients. In 6 months, I made $125K and I'm almost at $200K by the end of the year. Elaina makes things approachable and digestible and meets you where you are. She really helps you to see the value of what you are offering and how important it is to the world.
Magnetic Mindset Coach & EFT Healer, USA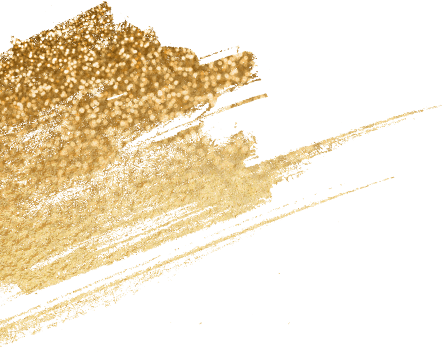 $65,000 launch in 3 months and 5x-ed her investment
I was immediately drawn to Elaina's messaging. When I got on the discovery call with Elaina I was already sold. I knew I wanted what she was doing: to get on calls with clients and have them sold just like I was. There is something in the way Elaina teaches and the way she expresses herself that is grounded. When I stepped into Elaina's container something happened where I clicked up and in turn my clients started clicking up, and therein lies the magic. I have closed every single discovery call that I have had since I started coaching with Elaina. Literally, within 12 hours of saying yes to her program, I quickly watched her sales training and I sold and closed a big 6-month client. . With Elaina's coaching I created a new offer and had a $65,000 launch, 5x my investment in her program. If you are the fence in joining her program, hop on over.
Spiritual Life Coach, USA



$125,000 in 6 months with multiple high-end dream clients
I have to share my utmost appreciation for Elaina, The mastermind and her team. It's hard to put into words what I'm experiencing but I wake up every single day bounding out of bed excited to work my business.
I LOVE what I'm doing and I absolutely love my clients. My niche is so super specific and so near and dear to my heart. I'm ecstatic to finally have the feminine strategy I've needed (strategy that feels like a permission slip instead of a prescription) to harness my previously directionless ideas. Elaina's helped turn on something in me that I knew was there but I felt I didn't have the framework or know-how on how to make it all come together.
Elaina's coaching is laser focused yet fluid enough to allow for uniqueness and intuition, which is the most perfect recipe. Her zone of genius is spot on. It really is a joy to watch someone as talented as her be in their zone.
Thank you to Elaina for being exactly who I needed to give myself permission to do it- big. I have 140 on the waitlist for CHERISHED! I also have pages of their desires and needs and hopes for the program after asking them what they needed - Elaina's idea!



Activating her highest potential and her first $30K cash month with ease and structure
Elaina's gift for strategy has been a game-changer. Having her in my corner to make high-level tweaks in my business strategy, held me to my highest potential, thus creating my first $30K cash month with structure & ease only 4 months into the container. The mastermind is an incredibly comprehensive program and it has been an invaluable piece of my journey as an entrepreneur.
Business Mindset Mentor, Canada



$55,000 in sales in 90 days and 19 new soulmate clients
Working with Elaina truly helped me understand my ideal client's perspective and how to call her in. Elaina helped me create a bigger brand from my core messaging. By making these tweaks, I am now calling committed clients who are ready for results. This fine tuning has landed me 19 new soulmate clients that are invigorated with passion. My goal was to scale but not to compromise my personal touch while staying true to my values. and we were able to achieve that through our work. The more efficient my offers got, the more I helped women step into their power. And this was all achieved by taking the leap and investing with Elaina. The most life changing aspect of our coaching was the launch planning combined with the strategies. This alone helped me uplevel and I achieved $55,000 in sales in 90 days. Elaina is efficient and really addresses the shifts you need to reach your next level. The way that she shows up, holds space, and is totally committed to what you do is unmatched. Do not hesitate to take the leap and make the investment.
Mindset and Business Coach, USA



Hitting two $15K months, selling $7K offers, and hiring a team
I had been in business for about 18 months and could not get my business going consistently. After reading one of Elaina's social media posts, I knew she would be my coach one day. I bought her Aligned Premium Pricing Masterclass and that alone shifted my frequency and understanding of my value as a healer.
Investing in the mastermind immediately shifted my frequency. I made the investment from my highest self, knowing that I was going to expand and grow. It created massive shifts and transmissions. I loved being in the energy of the other's in the group and hearing them talk about their $25K months and $55K launches. It felt normal and I realized that it was all possible for me too.
Just being part of Elaina's onboarding process was a big learning experience for me. I binged on her beautiful content library with every video you could imagine, from running a summit to hosting free trainings. No more Netflix for me! I soaked it all up. It was also super helpful to have additional layers of support like the CEO Lab with Elaina's COO, Hannah Gorvin, to learn new strategic business methods and perspectives.
Since being part of the mastermind, I've moved to a new CEO level role, where I am creating a business - not just showing up delivering my services. I've had huge shifts in my messaging and feel like a master copywriter now. I've planned out my business for the next 12 months, knowing who to hire to support me with the faith of expansion rather than waiting until I hit a goal. I've stepped into a place of confidence launching a hybrid program and had my first $20K month.
Trauma Therapist & Quantum Healer, USA



From "so inspiring" to $100,000 in revenue in less than 4 months with big mindset shifts
Within two months of joining Elaina's mastermind, I went from $0 to $50,000 in 12 weeks and eventually $100,000 of revenue in under 4 months. With Elaina's help, I made big mindset and strategy shifts that increased my confidence and helped my brand become magnetic. I went from receiving DMs with people telling me I'm "so inspiring" to booking dozens of discovery calls and booking out my coaching practice. Being in Elaina's energy is inspiring -- she is approachable and professional. Being part of the energy of her own business's massive expansion and magnetism will only drive your business forward as well. She's soulful and spiritual AND will give you the grounded strategy that I think is missing in the world of business coaching, specifically when it comes to serving lightworkers.
Empowerment & Business Coach, USA



A total game changer for me and my business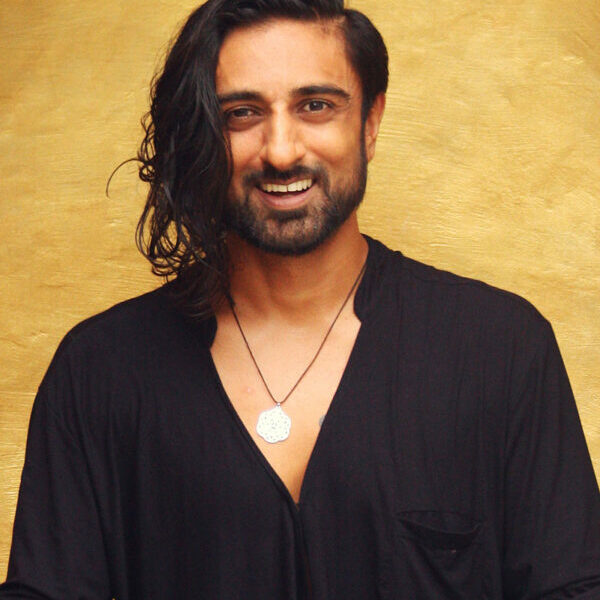 I would easily add an extra "0" to my investment and still feel like I got an incredible deal! The strategies and ideas that Elaina shared just make so much sense.  I can see a path to 7-figures for my business which feels so good, so smart, so elegant. I really feel like I have the strategies to play at the next level now. Elaina herself is simply a transmission. Her energy, her attitude, her mindset - just being in the space with her I learned so much about what it takes to be a 7-figure CEO. We covered so much ground in this program… from A to Z, I feel I have everything I need to grow my business and my impact. I'm so grateful for this program, I highly, highly recommend it!
CEO & Lead Coach at Everything is Possible, LLC & Founder of the Fully Lived Method



my first $20k premium 1:1 offer, and landed my first $20k pay in full client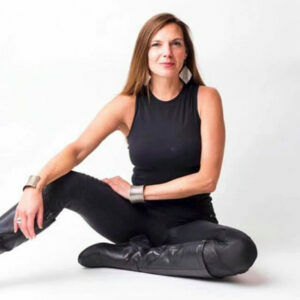 In my time in Elaina's mastermind, I created my first $20k premium 1:1 offer, and landed my first $20k pay in full client. Aside from this being a result I once only could dream of, the deeper result was that it came out of a deep commitment to self care, spaciousness in my business, and a shift from a more masculine hustle and drive to absolute feminine magnetism. Even though I had a 6 figure business prior to joining the mastermind, energetically I was not aligned with my offers anymore. Now I have a product suite and with it, a lush, grounded, deeply attuned vibe I will carry with me for the rest of my life. So grateful! I have arrived.



The Mastermind was the best investment I've made since I started my entrepreneurial journey.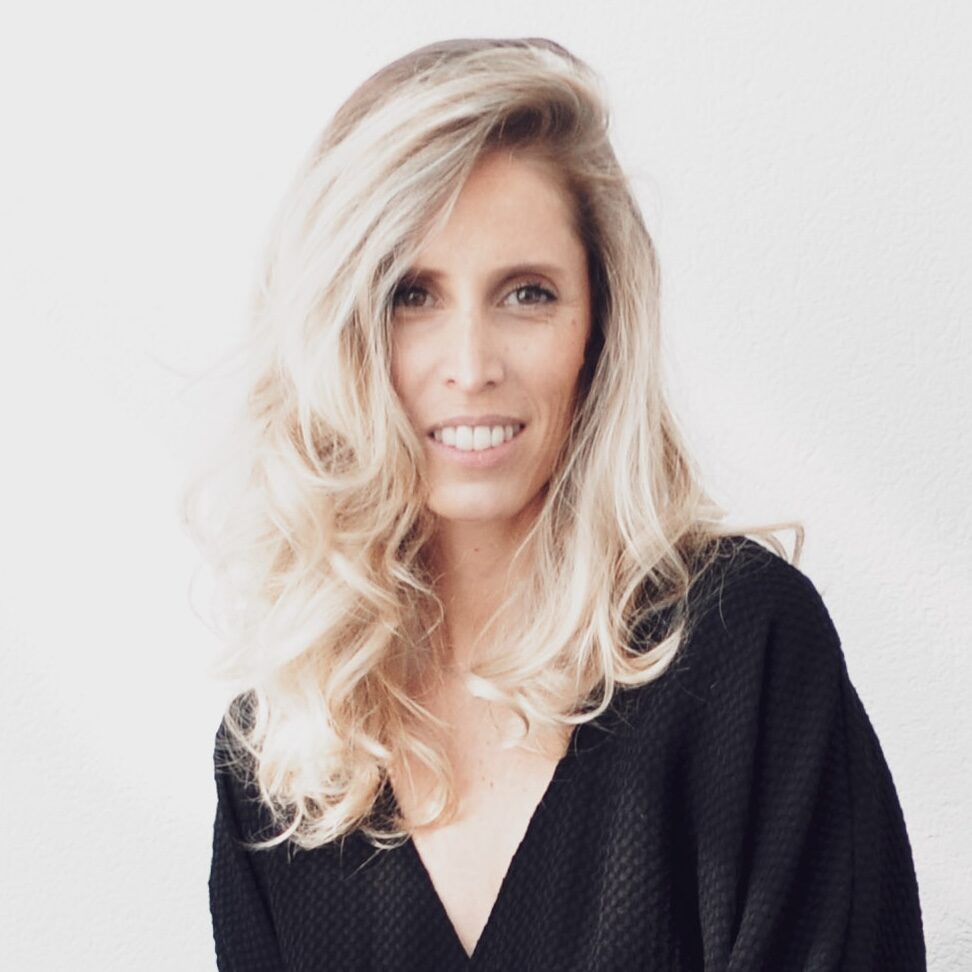 I loved working with Elaina. She is a marketing genius, with incredible ideas to expand your business, and an amazing coach - very strategic and nuanced in her vision.
The mastermind was the best investment I've made since I started my entrepreneurial journey. I have totally changed my business model. It is smarter, more sustainable, simpler and more sophisticated.
My systems are becoming more efficient everyday to generate passive incomes and support the growth of my brand. I grew my team from one VA to an empowered team of six people! I have expanded my reach, feel stronger than ever as a business coach and also as a CEO of multiple businesses. All of this has been designed with spaciousness and a lot of self-care in mind.
I highly recommend Elaina's magic and her ecosystem. It is so rare and precious to receive this level of service and expertise in the online coaching world.



Revamped her product suite, sold out her mastermind and signed her first $10K dream client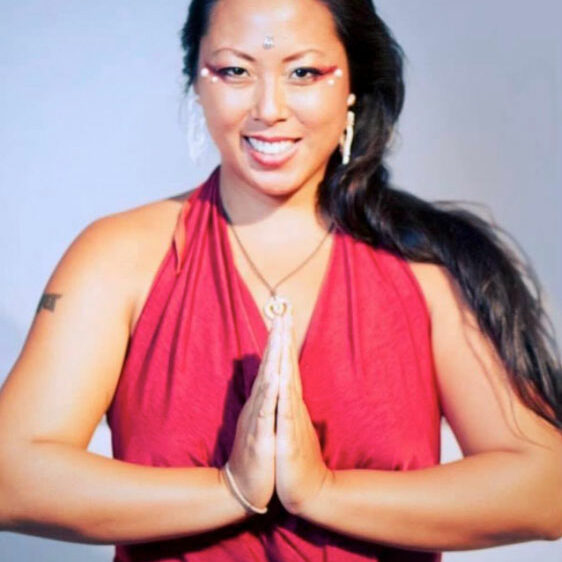 I absolutely LOVED being in Elaina Ray's mastermind!  It was such an inspiring, supportive, value-packed experience.  Being in her aura is a gift – she makes success feel easy and normalized, and yet breaks it all down for you in a very practical and grounded way. Every week, we enjoyed calls with her or one of her brilliant team members – her COO, her Copy Writer and her Mindset Coach – and got to see "behind-the-scenes" of her multimillion dollar business.  We also got access to Elaina's VIP Video Library with hours of amazing content on every aspect of business, and contributes to the immersion experience.
For me personally, after joining the mastermind, I revamped my product suite, expanded and hired a team (no more "one-woman-show"!), filled my seasonal Mastermind and signed on a $10k private dream client with grace and ease.  I now have the solid foundation to keep building towards a multimillion dollar, soul-aligned business! And as I continue to uplevel, I know I would like high-level support and so I've signed on with Elaina for another 6 months!
Sovereignty & Business Coach, USA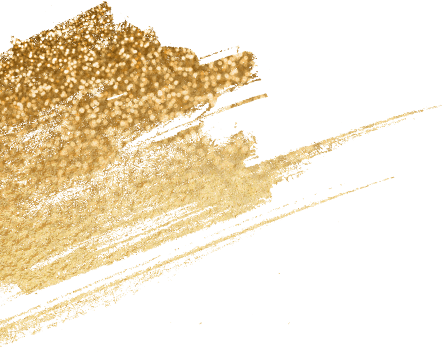 Hi, I'm Elaina Ray - a business strategist and mentor for online service providers and entrepreneurs in the personal branding and self-development space. I'm the author of Becoming Self Made and the host of the Million Dollar Spirit Business podcast.
After leaving my successful corporate career at Fortune 500 companies such as IBM and Uber and traveling to almost 70 countries, I started my own coaching company and became a self-made millionaire by the age of 31 and a multi-millionaire by the time I turned 32.
I specialize in offer development, high ticket sales, scaling strategy, and mindset and management skills for accelerated business growth.
I help my clients hire a team, scale their operations, and refine their marketing and branding message to be more appealing to the top end of their available market, in addition to developing and scaling passive income and leveraged income growth strategies.


$25k+ months with streamlined ease are waiting for you… and it's a beautiful, expansive, deeply worthwhile journey every step of the way.
Seats are strictly limited
Starts January 17, 2024
IT'S A FRACTION OF THE multi-million dollar LONG-TERM EARNING
POTENTIAL YOU'LL ACCELERATE TO INSIDE THIS MASTERMIND.