I promise I didn't come out of the womb simply knowing my clearly defined niche and perfectly profitable message. FAAAAR FROM IT.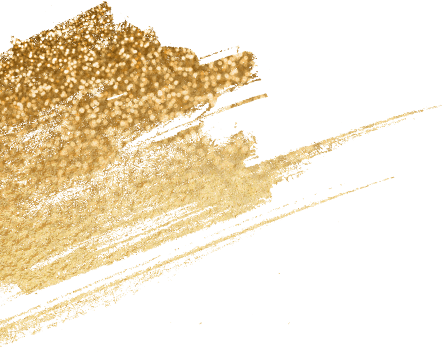 I can only teach these things so well today because I went down the long winding road of being really lost about all of it before today.
Did you know that before I was a 7 figure business coach I was a self-mastery coach? And before I was a self-mastery coach I was a life transition/career coach for several years? And before that I was just a blogger writing inspirational content for EVERYBODY'S personal growth making absolutely no money.
For the vast majority of my time as a "coach" or online content creator, I was literally clueless about online marketing or the business side of coaching.
Niche was NOT a word in my vocabulary and once it was, I HATED it.
The biggest obstacles for me in the past around niching (and I know this is what most of my previous clients struggled with in this area too) were:
Really feeling like the work I did was so broad that it touched every part of someone's life: health, career, relationships, work, purpose, etc
Feeling like the work I did could change so many different kinds of people's lives that I really didn't want to or feel like I could specify down to just ONE type of person facing ONE type of problem.
Finding it hard to articulate the work I did because it was so much based on "inner work", intangible results, and personal growt that felt hard to tie to a specific tangible outcome.
Tying my work to a specific tangible outcome felt like it reduced the essence of what my work was REALLY about.
I felt it hard to express all of myself through the niching options I thought I had so I just didn't choose one (and therefore stayed pretty broke).
I thought having a niche would cramp my creativity, impact, and flow. I thought I'd be serving less people and I would ultimately get bored.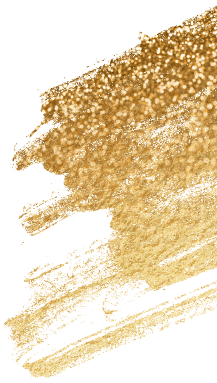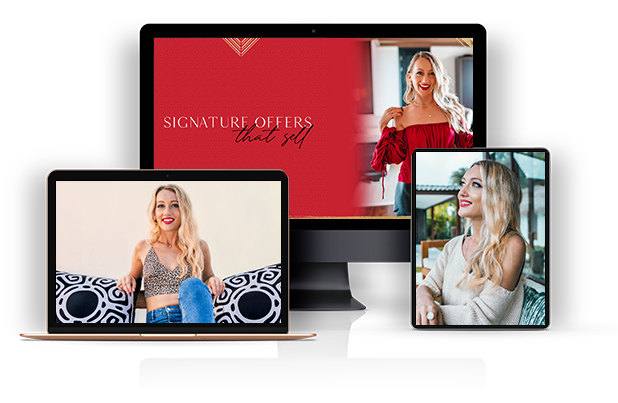 module 3: How to clarify your niche

featured in

This is my self-study strategy course for brand new coaches to land their first paying clients with ease and step into running a profitable soul-driven business. This module will stop you from making the ideal client mistakes most entrepreneurs trip over — and show you precisely what to do instead to attract the people you want to work with. I'll teach you how to think about niche in a way that feels freeing to your business and creativity and not suffocating or limiting your impact at all.

Module 5: Preventing Objections

featured in

My Quantum Cash Leaps course covers everything from tweaks to your offer that will make it easier to sell to the full sales sequence I've used to generate over $1M in revenue and the full discovery call and objection handling flows that will PREVENT objections and boost your enrollment rates. In this module you'll learn how to navigate potential client objections and how to do it with more feminine energy and effectiveness. Dialling into your ideal client is everything here. Spoiler alert: this has to do with showing up from a heart-centered place, genuinely listening and caring about the person you're speaking with, and trauma-informed leadership.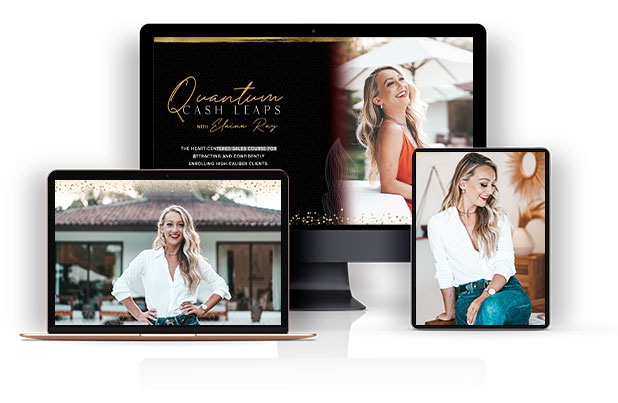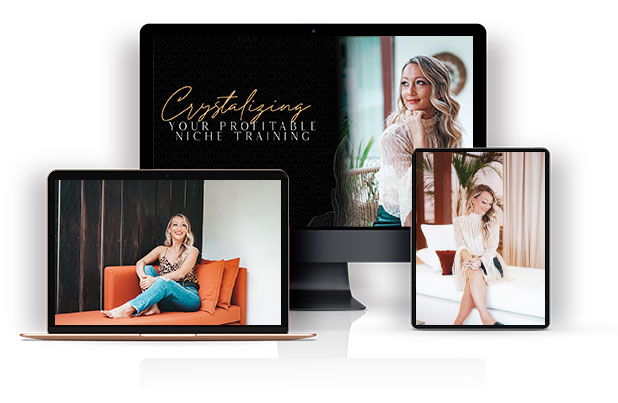 Exclusive
featured only in this bundle


A 60 min training on exactly how I overcame my niching blocks, found a niche that's LIBERATING and not suffocating, and the exact process I take my clients through to do the same. I'll teach never-before-seen or heard before content exclusively for this bundle with my latest niche perspectives that will bring ease, breakthroughs, clarity, and major a-ha moments for the listener.

Hit a $16K month and loving her new business model and the spaciousness she has created in her business
When I started coaching with Elaina I was brand new - I had no programs and had never done a discovery call. The pandemic forced me to a transition from live events management to a consulting role and The Sapphire Mastermind helped me get clear on my offer, who it is for, master discovery calls, create a sustainable business model and manage multiple services and offers.
Elaina is an advocate of simplicity and I was drawn to how she encourages spaciousness, zero hustle and freedom in business.
Fast forward to six months after working with Elaina, I've had a USD16K months as a brand new coach. I have created so much spaciousness in my business and am loving my clients and finding myself regularly using the material from The Sapphire Mastermind.
Investing at this level was so beneficial to me and I would totally recommend joining The Sapphire Mastermind if you're looking to get to the next level with ease and support. I know I'll use the tools I've learned in the long term and generate the results I desire.
Event Strategist & Coach, USA



An incredible, life-changing transformational experience
One of the key pieces Elaina and her team were able to help me with is being able to talk about my gifts in a really clear way. As soon as I signed on and received the resource library, I knew I already got my value. That library alone is worth the investment! Understanding sales practices, how to do marketing and talk to your ideal clients, those were the pieces I was lacking, around the strategy side of things. I wanted someone who understood strategy, business, and the more subtle pieces of the energetics, as well, which is the world I come from. And the mastermind was the perfect container to support that. Within 3 days of joining, I had my first $3,000 sale and then easily made the investment back afterwards. I had several $10,000 months while in the container which is important to me because I had actually only been in business full-time for two months prior to joining.
Subconscious Reprogramming Expert, USA



Katie doubled her income every month of the program
Before taking part in Elaina's Signature Offers That Sell program, I was frustrated with my business and felt like it might not be for me. I wasn't making the income or the impact that I wanted and felt a lack of clarity on what exactly I needed to be doing to turn things around. 8 short weeks later, I am so excited about my business and what the future holds. I feel clear and confident about who I'm talking to and the specific problems I help them solve. I now write compelling content that magnetizes my ideal clients. I doubled my income from June to July and doubled it again from July to August. Now consistent $10k months don't feel like a wish. It feels totally achievable and I actually have a plan to make it happen. Investing in myself and Signature Offers That Sell was one of the best decisions I have made. For anyone on the fence about deciding to join, I'd encourage you to believe in the higher vision you have for yourself and to not let fear keep you from diving into this container.
Holistic Health Coach, USA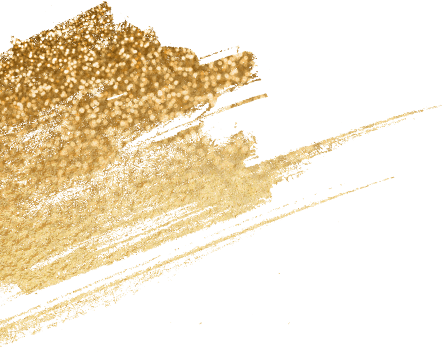 Before working with Elaina I felt really lost in my business. I didn't have a strategy or a niche. Signature Offers That Sell was totally life changing for me. My mindset upgraded from scarcity to abundance. I felt so supported by Elaina. The container was so inspiring and energetic and gave me so much momentum. I learned so much and I'm very grateful I invested in myself.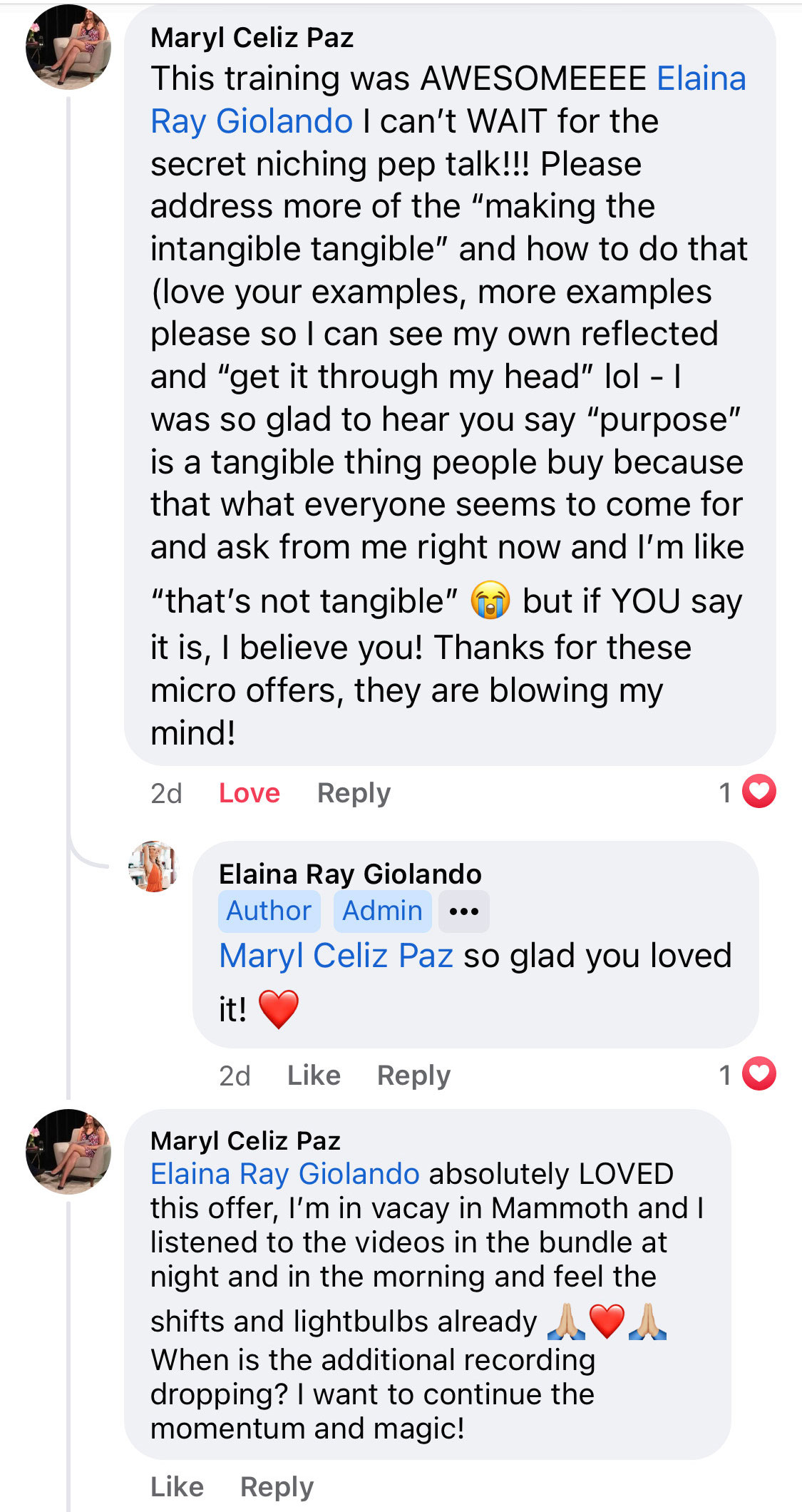 Elaina Ray is a business strategist for coaches, personal development experts, and online personal brands, as well as a success catalyst and mentor for female entrepreneurs.
After leaving her successful corporate career at Fortune 500 companies like IBM and Uber and traveling to more than 60 countries, Elaina started her own coaching company and became a self-made millionaire by age 31.
Today her company brings in over 7 figures of revenue each year and she works with hundreds of female entrepreneurs who are committed to high levels of success in their own businesses. She teaches a unique combination of personal development, millionaire money mindset, and innovative marketing and sales strategies to help her clients achieve results.
You can learn more about Elaina by visiting her website and downloading one of her many free or low cost trainings. Her podcast, Million Dollar Spirit Business, is also very popular for the live laser coaching she does on the entrepreneurs who apply to be guests on the show.
Elaina is a world traveler and currently lives in Bali with her beloved Dutch partner Rene, where she owns several real estate investments and continues to diversify her wealth between coaching, online courses, real estate, and cryptocurrency. She's passionate about helping more women become self-made millionaires and achieving true money, time, and lifestyle freedom.