The heart-centered sales course for
attracting and confidently
enrolling high-caliber clients.
Quantum leap your close rates with a feel-good approach that's effective and sustainable all the way to your first 7-figure year.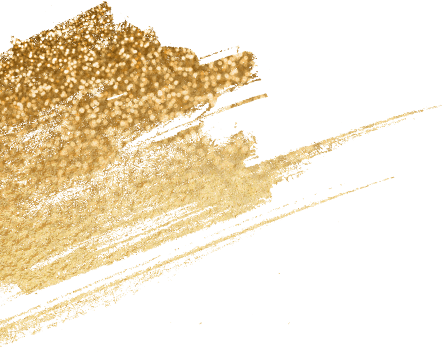 Love, put your green juice down, close your eyes, and daydream with me for a moment. Imagine this:
This doesn't have to be a dream. This gets to be your reality.
This is what it looks like to be embodied in the new paradigm of sales. Where enrolling clients feels as zen as watching a Bali sunset and as fun as hopping on a plane to a destination you've never been to before.
You don't need to implement old-school marketing tactics or high-pressure sales techniques in order to call in clients and grow your coaching business. And you certainly don't need to follow strict sales scripts or show up in any other way than your most authentic self either.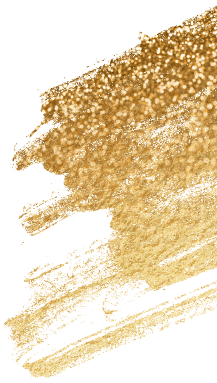 I knew if I wanted to leap to the millions, I needed to shift into an energetically balanced way of doing sales and enrolling clients. I needed to shift into sales that still pulled in the empowered masculine strategies I had learned, but that also wove in the feminine energy of enrollment too.
My signature new paradigm sales process was born.
And not only did my sales continue to rise to recurring $100,000 months because of this process, but I now regularly get thanked on sales calls because of the experience clients have. Selling feels easeful and I look forward to inviting my community into my programs and being on enrollment calls with potential clients.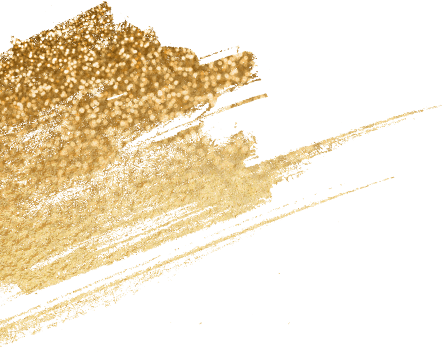 My signature enrollment course for transformational coaches
and healers ready to become wealthy.
New Paradigm Sales School is a sales course that teaches you the perfect balance between soulful strategy and feminine energetics for selling that before now I've only ever shared with my mastermind and private coaching clients.
You're getting access to the exact new paradigm codes that have resulted in 7 figures in my business and multiple 6 figures for my clients with a feel-good approach that's effective and sustainable.
"Ding, ding, ding!" Do you hear that? That's the sound of your stripe notifications ringing because of all the new sales you'll make when you graduate from New Paradigm Sales School.

Quantum leap your close rates with a feel-good approach that's effective and sustainable all the way to your first 7-figure year.
The skillset to both reduce and overcome objections. You can say goodbye to potential clients ghosting you or delaying joining your offers forever.

Complete zen and confidence going into sales calls knowing they will close at a rate of 80-90%.

A structure for leading discovery calls that will increase enrollment rates without the old school sales "ick".

Clarity on when you can stop doing discovery calls in your business to free up your time if you so desire.

A streamlined process for seamlessly moving clients through your lead generation process from social media to sales calls to onboarding.

The know-how to embody the right energy when selling without ever needing to be pushy or implement out-of-integrity tactics.

Absolute ideal clients showing up and enrolling in your programs and none that later give you problems or drain your energy.

A trauma-sensitive and human-centered approach to sales. This is really important.

Clarity on how to express the value of your offers in a way that makes the right people say YES with no objections to the price or timing.


$125,000 in 6 months with multiple high-end dream clients
I had quantum shifts in my income in a matter of weeks of coaching with Elaina. We straightened out my marketing and messaging and I got 15 discovery calls in a matter of 3 weeks. Once I started to change my messaging, people began to gravitate to me effortlessly. We also increased my sales skills so I could have empathetic, grounded, and connected sales conversations. All of this helped me close multiple high-end dream clients. In 6 months, I made $125K and I'm almost at $200K by the end of the year. Elaina makes things approachable and digestible and meets you where you are. She really helps you to see the value of what you are offering and how important it is to the world.
Magnetic Mindset Coach & EFT Healer, USA



$65,000 launch in 3 months and 5x-ed her investment
I was immediately drawn to Elaina's messaging. When I got on the discovery call with Elaina I was already sold. I knew I wanted what she was doing: to get on calls with clients and have them sold just like I was. There is something in the way Elaina teaches and the way she expresses herself that is grounded. When I stepped into Elaina's container something happened where I clicked up and in turn my clients started clicking up, and therein lies the magic. I have closed every single discovery call that I have had since I started coaching with Elaina. Literally, within 12 hours of saying yes to her program, I quickly watched her sales training and I sold and closed a big 6-month client. . With Elaina's coaching I created a new offer and had a $65,000 launch, 5x my investment in her program. If you are the fence in joining her program, hop on over.
Spiritual Life Coach, USA


Meet the New Paradigm Sales School Course Curriculum
Each week for three weeks you'll receive 2 live, 60 minute teaching calls where I'll share the New Paradigm Sales curriculum and answer clarification questions at the end. Each training call covers one module of the curriculum with clear takeaways, strategies, and action steps to integrate into your business immediately to increase your sales. You'll also get lifetime access to the call recordings so you can refer back to them whenever you want.

Module One: Energetics and Mindset of Sales

Are you a gifted coach but still feel a little shaky on sales calls and notice your energy drop every time you go to invite people into your offers? In this module you'll learn about the feminine energy of sales and how to ground into a balanced mindset so that you increase your close rate to 80-90%. 

Module Two: Offer Structure to Sell Effortlessly

Heart-centered sales begins before the sales call with the way you structure and communicate your offer. In module two, you'll learn my strategy for structuring your offer so that it calls in perfect-fit clients who are excited to join your programs with little to no objections.

Module Three: Sales Process Refinement

In this module, you'll learn my signature sales process so you can identify the areas to tweak yours. We'll cover everything from how to prequalify your leads so you only get on calls with ideal clients to setting frames before the call so your potential client feels safe and empowered every step of the way.

Module Four: Discovery Call Structure and Flow

This is a hard-selling, bro marketing tactic-free zone. In this module you'll receive access to my signature new paradigm sales call formula. This is the exact same process that I've used to close one million dollars in sales and that my private clients consistently rave about being the secret to their quantum success.

Module Five: Overcoming Objections

In this module you'll learn how to navigate potential client objections and how to do it with more feminine energy and effectiveness. Spoiler alert: this has to do with showing up from a heart-centered place, genuinely listening and caring about the person you're speaking with, and trauma-informed leadership.

Module Six: Advanced Sales Strategies

Curious about skipping out on sales calls altogether, selling in the DMs, or delegating your sales calls? In this final module we'll take a deep dive into some of the more advanced sales strategies to support you in scaling to multi-six figures and beyond.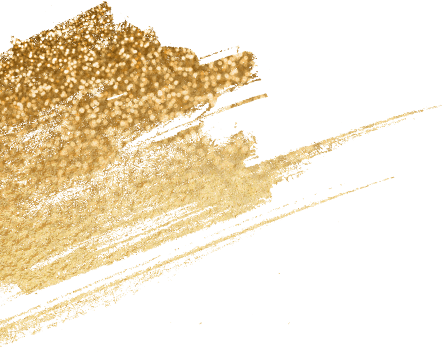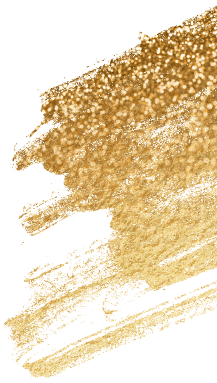 One 60-minute group Q&A call with Elaina Ray
The New Paradigm Sales School curriculum is all you'll need to quantum leap your close rates with a feel-good approach but just in case you have more questions you can join this bonus hour call to get your questions answered. You'll have lifetime access to the recording.
Guest Expert Training with Quantum Support Coach, Laura Larios
The New Paradigm of Quantum Wealth and Resonance Based Sales is here. Anything sold from a regulated embodied state will be bought from a regulated embodied state. Enjoy Laura's powerful transmission on the energetics of feminine embodied sales practices and the importance of a regulated nervous system for selling with more ease and higher conversion rates. She will share the practical tools and strategies that have helped her generate consistent $20k+ months using these new paradigm sales methods.


From "so inspiring" to $100,000 in revenue in less than 4 months with big mindset shifts
Within two months of joining Elaina's mastermind, I went from $0 to $50,000 in 12 weeks and eventually $100,000 of revenue in under 4 months. With Elaina's help, I made big mindset and strategy shifts that increased my confidence and helped my brand become magnetic. I went from receiving DMs with people telling me I'm "so inspiring" to booking dozens of discovery calls and booking out my coaching practice. Being in Elaina's energy is inspiring -- she is approachable and professional. Being part of the energy of her own business's massive expansion and magnetism will only drive your business forward as well. She's soulful and spiritual AND will give you the grounded strategy that I think is missing in the world of business coaching, specifically when it comes to serving lightworkers.
Empowerment & Business Coach, USA


Creating $117,000 in her women's coaching business and having a $57,000 launch while enjoying the Bali surf lifestyle
Absolutely do it, don't even blink. It's incredibly important to be held by someone who has had a lot of success and knows what they are talking about, even being in their energetic field is profound. These are the portals you have to jump through to have a successful business, like pushing through the discomfort of following your desire vs. your logic. These high paid coaches have all been through these portals where they take the risks and hire the coaches and do the things that feel so uncomfortable and those are the coaches who watch time and time again as the universe comes in and holds them and continues to support them as they take big risks. Be a yes to programs and coaches and programs that are out of your comfort zone. That's the kind of energy you want to be calling into your space: to be in the space of people who are a yes, who are high paid, who invest in their growth and their vision in this world. Elaina is an incredible coach. I don't know what I would have done without her. If you want to grow your business and invest in yourself, hire Elaina.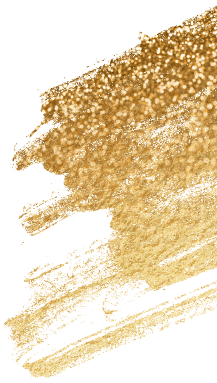 This is the new paradigm.
Where to earn richly, live exquisitely, and enjoy deliciously is our birthright. 
Where sales gets to feel like a beautiful exchange between two people.
And where enrollment gets to be an experience that's fun and exciting for all people involved.
I can't wait to show you how.

$55,000 in sales in 90 days and 19 new soulmate clients
Working with Elaina truly helped me understand my ideal client's perspective and how to call her in. Elaina helped me create a bigger brand from my core messaging. By making these tweaks, I am now calling committed clients who are ready for results. This fine tuning has landed me 19 new soulmate clients that are invigorated with passion. My goal was to scale but not to compromise my personal touch while staying true to my values. and we were able to achieve that through our work. The more efficient my offers got, the more I helped women step into their power. And this was all achieved by taking the leap and investing with Elaina. The most life changing aspect of our coaching was the launch planning combined with the strategies. This alone helped me uplevel and I achieved $55,000 in sales in 90 days. Elaina is efficient and really addresses the shifts you need to reach your next level. The way that she shows up, holds space, and is totally committed to what you do is unmatched. Do not hesitate to take the leap and make the investment.
Mindset and Business Coach, USA



Achieving $30,000 months with long-term and high-end brand strategy
Before working with Elaina, my messaging was all over the place and it lacked clarity. As soon as I narrowed down my content pillars and offers, my messaging became clear and valuable to the women I call in. My biggest shift was around the value of my container and its lifetime value. Together with Elaina, I worked on my long term brand strategy. I built a magnetic empire that will last for years. I shifted my thinking from short term gains to long term results. Investing in Elaina is one of the best decisions I made in 2020 and I now make $30,000 months.
Business and Pleasure Mentor, USA


Still have questions? We've got answers for you, love.
When does New Paradigm Sales School start?

The program starts on July 26. There will be two live calls per week for three weeks. And don't worry, everything will be recorded in case you can't attend a call or if you want to refer back to at a later date.

How much does New Paradigm Sales School cost?

The investment is one payment of $2,750 or 2 monthly payments of $1,500.

I need support with my branding and messaging, is this something that will be covered inside New Paradigm Sales School?

No, New Paradigm Sales is a course that teaches established coaches how to elevate their sales skills in a heart-centered way. This course is perfect for you if you're a self motivated learner, and take initiative to integrate personal learning outcomes into your business. 

If you'd like support with anything outside of sales, such as messaging, content creation, or refining your business model to scale to six or multiple-six figures you may find either my Sapphire or Diamond masterminds the better fit for you. You can receive live, personalized coaching with me inside those programs.
How does the course work?

Each week for three weeks you'll receive 2 live, 60 minute teaching calls where I'll share the New Paradigm Sales curriculum and answer clarification questions at the end. Each training call covers heart-centered sales strategy for attracting and confidently enrolling high-caliber clients. 

You'll have lifetime access to the call recordings so you can refer back whenever you want.

What's included in New Paradigm Sales?

Six 90 minute live teaching calls on New Paradigm Sales

Bonus 90 minute Q&A call with Elaina

Guest expert on subconscious reprogramming with

Laura Larios

Lifetime access to the New Paradigm Sales curriculum

What time will the calls be at?

Exact call times are TBD. There will be one weekly call at an Asia/North America friendly time and one call in Asia/Europe time so students in either location will be able to attend at least one call per week live. If you're not able to attend a call live we'll ensure you have a chance to submit a question beforehand and you'll also receive lifetime access to call recordings. Keep in mind the course will be released as a full self study course after July 2021, so it is actually intended to be consumed on the replay.
I have more questions.

If you have a question not answered here please send me a message on Facebook (Elaina Ray Giolando) or Instagram (@heyelainaray) and myself or someone from the team will support you in making the best decision for you whether to join the course or not. You can also email support@elainaray.com.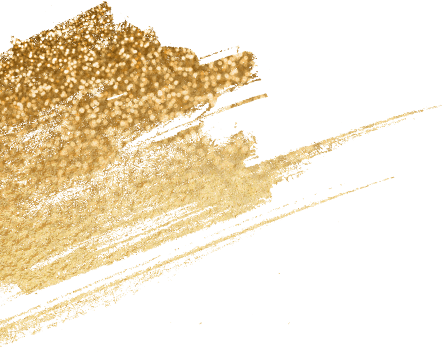 Meet Your New Paradigm Sales Teacher

Elaina is a 7 figure business coach living her dream life in Bali with her partner Rene, far away from the corporate confines of her previous career at IBM and Uber in New York.
After burning out from the 9 to 5, Elaina traveled the world for 5 years and studied spiritual healing, energy work, tantra, and mindfulness in over 60 countries.
She started her coaching business as a side hustle, simply wanting to be able to live abroad full-time from the luxury of her laptop and help others on the same healing journey she went through. In just two years, she fell head over heels in love with the work and scaled her coaching business to $1M in revenue, first as a life coach and now as a business coach.
Elaina's approach to business is an intentional and well-crafted balance of the masculine energy of sound strategy and structure to ground your vision with solid business principles and the feminine component of energetics mastery, million-dollar mindset, wealth consciousness, inspiration, and ease.


Scaling to $25,000 months and having a $40,000 launch with aligned pricing and "so many one millimeter shifts
When I joined Sapphire, I wanted to have the guidance of someone who clearly knew the business side of things and offered something both tangible and authentic. The investment was significant and scary for me and when I did it I asked myself: 'Hey, what's it going to take to see a change?' So I invested in someone else the way I want people to invest in me, which ignited my full courage and I went all in. Straight after that, something shifted energetically and I accessed a new level of my worth. That same day I quoted my new rates and signed up two new clients and, made back most of the investment in Sapphire within two hours of joining. I've learned so much and have hit $25,000 months and had a $40,000 launch of my recent academy. I've been able to more than 10x what I invested and it's only going to increase. What I learned in the five months doesn't just serve me now, it's going to serve me and my business for the rest of my life. If you know you've got something to give to the world and you're ready to amplify your capacity to do that in business and marketing (and it's also lots of energy and mindset with Elaina) then do yourself the favor and do what you're asking of others and be courageous and invest in yourself. These mastermind containers provide all the answers, so there's no excuse for staying small anymore. Take the leap.
Inner Leadership Coach, UK



Back to back $10,000 months with magnetic feminine energy and masculine strategy & structure
An incredible, life-changing transformational experience. One of the key pieces Elaina and her team were able to help me with is being able to talk about my gifts in a really clear way. As soon as I signed on and received the resource library, I knew I already got my value. That library alone is worth the investment! Understanding sales practices, how to do marketing and talk to your ideal clients, those were the pieces I was lacking, around the strategy side of things. I wanted someone who understood strategy, business, and the more subtle pieces of the energetics, as well, which is the world I come from. And the mastermind was the perfect container to support that. Within 3 days of joining, I had my first $3,000 sale and then easily made the investment back afterwards. I had several $10,000 months while in the container which is important to me because I had actually only been in business full-time for two months prior to joining. That's due to a large part of understanding the sales process and psychology and learning to communicate about what I do because it's a very unique skill set. The copy labs were incredible for understanding how to speak to my audience. I broke down a lot of limiting beliefs around my audience and premium pricing, too. I'm so glad that I now have magnetized high-level dream clients on a regular basis in a more feminine, non-pushy way. I love that the community is full of high vibe, exclusively personal development industry experts who are also crushing it in business, it really raises your ability to perform at an even higher level.
Subconscious Reprogramming Expert, USA