FOR COACHES READY TO LEARN WHAT IT TAKES
TO BUILD A 6 FIGURE BUSINESS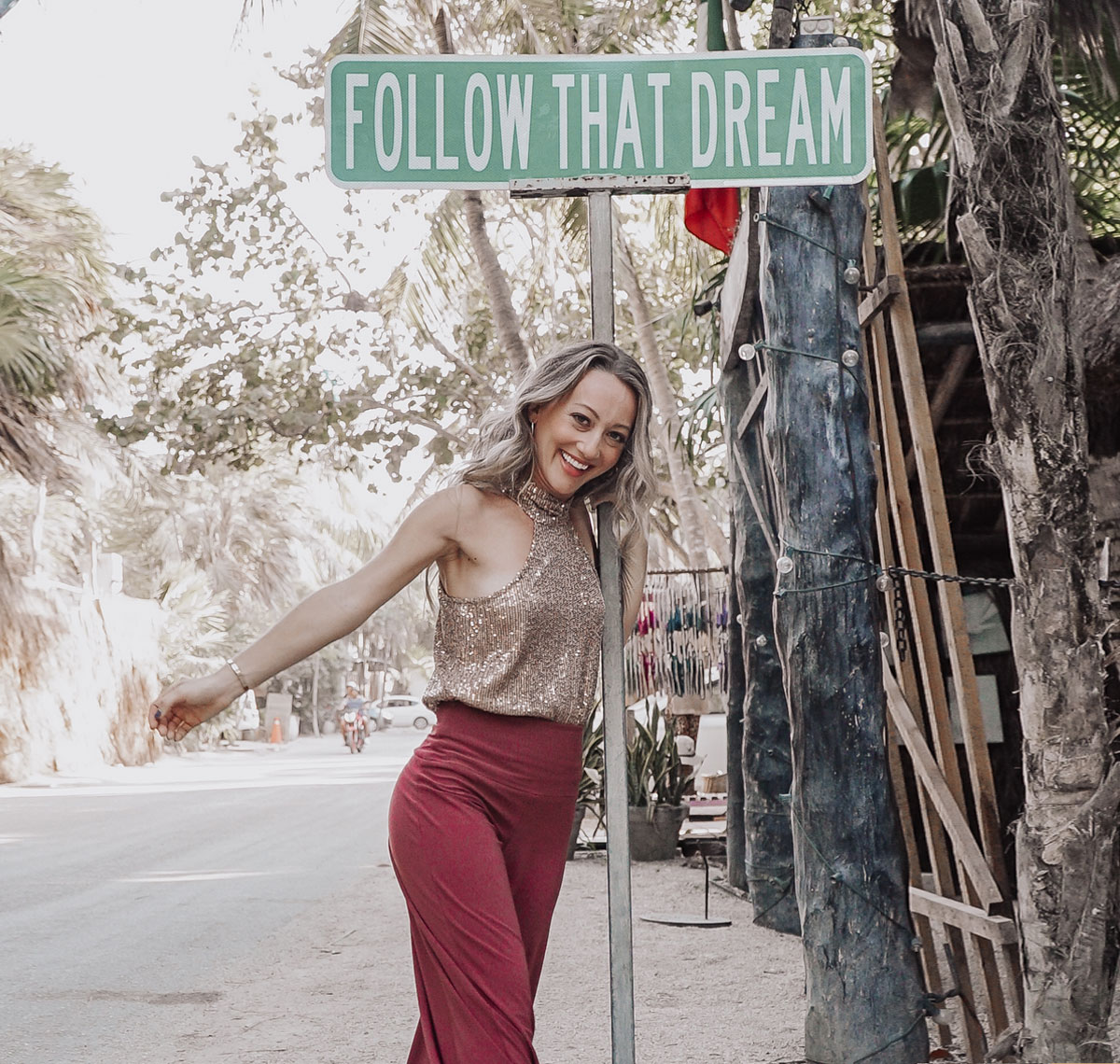 FOR COACHES READY TO LEARN WHAT IT TAKES TO BUILD A 6 FIGURE BUSINESS


What's the difference between the coach who's hitting consistent $10K
months, working exclusively with dream clients, and enjoying all the
delicious freedom of working for herself…
And the coach who's working her tail off around the clock, fighting
just to get noticed, and barely breaking even?
HERE'S WHAT YOU'VE BEEN LED TO BELIEVE YOU'LL NEED TO DO OR HAVE TO BE SUCCESSFUL
(P.S. None of these are the correct answer by the way.)
A huge following on Facebook and The Gram
A bunch of offers at various price points that serve everyone
Paying for pricey ads
A special set of wealth manifestation techniques or a naturally high vibe
Extensive funnels and complicated content strategies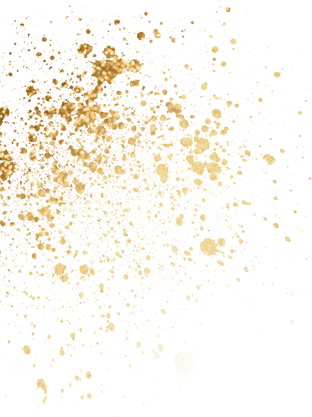 THE TRUTH ABOUT HOW YOU ACTUALLY
GROW YOUR BUSINESS?
IT'S ABOUT SIMPLE MARKETING STRATEGIES THAT PREDICTABLY ATTRACT IDEAL CLIENTS WHO PAY YOU THE RATES YOU DESERVE.

is for coaches and brands who want to wake up to applications from soulmate clients, see their biggest income months ever, and have peace of mind knowing their business will continue to scale without sacrificing their dream lifestyle.
Just take a look at everything you're about to leave behind:
1. Lowering your prices, discounting your rates, and offering free bonus sessions just to make the sale — You'll learn exactly how to hold the energy of a sought-after coach on your sales calls, so you can embody strong boundaries and encourage your prospects to step up and meet you there. (And sign up for your program, obvs.)

2 . Feeling totally ignored when you post on social media, attracting tire-kickers who slide into your DMs but then ghost you before the discovery call — What if every lead you attracted was a hot one? What if your social media posts actually brought in clients? What if you started getting the likes, comments, and shares that you deserve? We'll show you how.

3. Getting stuck in hustle mode, treating your iPhone like an employee who never gets to take a vacation because it's literally always in your right hand. Successful coaches know what to focus on when you ARE working. It's about charging prices and selling packages that give you room to breathe. And it's about deciding that it's possible and then giving yourself permission to live + work that way.

4. Working with energy-drainers and clients who aren't aligned — Did you become an entrepreneur to do work you didn't like? No, right?! So why are you settling for it now? Inside The Sapphire Mastermind, you'll discover how you can start attracting more of your ideal clients — and less of the people who make you want to scream into your pillow. You'll set up simple, strategic flows that take dreamy prospects from curious about you all the way to "Here's my credit card."

5. Not knowing how to talk about what you do, what your message is, or how you help people — If you want to attract and convert clients easily, then you need to know how to articulate the value of what you do. I'll share simple frameworks for communicating your work in a compelling way, crafting a clear but powerful message, and selling your offers with ease.

DON'T YOU FEEL LIGHTER ALREADY? THAT'S JUST THE BEGINNING, LOVE.
OVER THE COURSE OF THE MASTERMIND, YOU'LL LEARN WHAT IT TAKES TO TRANSFORM FROM STRUGGLING COACH TO SOUGHT-AFTER INDUSTRY LEADER, WITH A FULLY BOOKED CALENDAR, A WAITLIST OF DREAM CLIENTS, AND INCOME YOU CAN COUNT ON.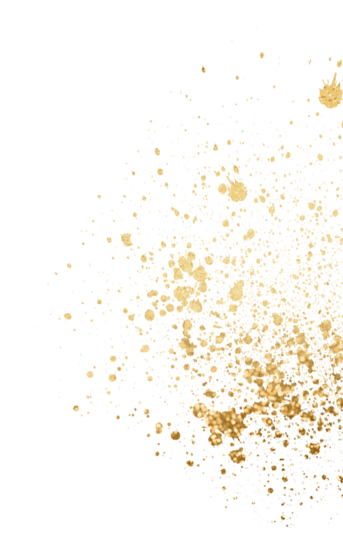 WELCOME TO YOUR NEW-LOOK BUSINESS:
First, we'll create the high-level structure your business has been missing.

Up until now, you've been doing your best and piecing things together based on what you've seen other entrepreneurs do, amirite? That's where this stops. Together inside The Sapphire Mastermind, we're going to refine your business model and map out your profitable product suite. We'll identify a few signature offers that'll make your ideal clients scream with joy and want to sign up for your discovery calls. Choose the wrong model and you'll burn out, try to sell the wrong offers and no one will buy.

Once you have your signature product suite structured, we'll focus on simple and proven marketing strategies.

This is where you'll narrow in on your dream clients. No more trying to serve everyone while serving no one. No more speaking to the wrong audience who isn't ready to buy. No more confusion about your brand message and not knowing how to present the value of what you do. I'll teach you to create content that will be attractive to ideal clients and help fill your sales calendar with people who are ready to invest in your work. (Those freebie seekers? They're a thing of the past!) .

FINALLY, YOU'LL CREATE YOUR FEEL GOOD SALES PROCESS.

Want to close more discovery calls? Get past the "I need to think about it" objections? And sell with integrity and grace? I'll show you how. There won't be any pushy or icky tactics to be found. Just you, authentically standing in the value of your offer, owning the transformation you provide, and getting paid over and over and over again.


What will you receive when you join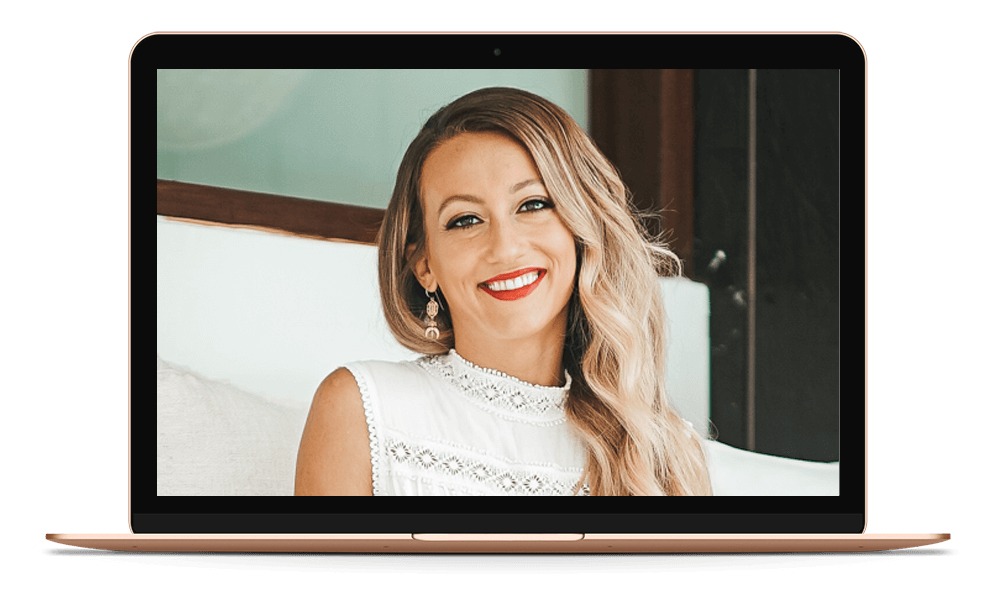 3x 90-minute group calls per month - hosted by Elaina
These group coaching calls with me are run hot-seat style, so you have a chance to submit questions and get coached in the hot seat and watch me laser coach your peers who have the same questions you do. Be prepared to experience on-the-spot breakthroughs around how to attract ideal clients, what you need to give up to raise your income, simplifying your product suite, how to price your magic, how to wow the crowd on social media and more.
1x Monthly Mindset Group Coaching Call w/ Taryn Raine
Taryn is our resident mindset and energy expert. Receive monthly group coaching around the best mindset, embodiment, and energetic support as you implement new strategies and grow your business.
The Sapphire Mastermind Community
Growing your business by yourself? Hard. Lonely. Confusing. Growing a business while being held in a community with high-vibe, highly ambitious, heart-centered go-getters who play big and chase their dreams just like you do? Um, hello! Where has that been all your life?! You'll be surrounded by people who understand what it's like to want to achieve greatness - and won't stop until they get it.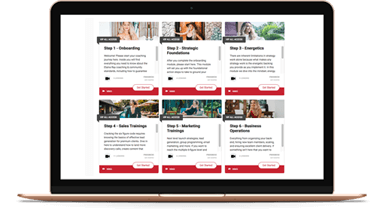 Get access to all of my self-study courses for 6 months immediately when you sign up
How do you get the most out of a mastermind? You come to the live calls armed with your most burning questions, and you take advantage of every training that's given to you. Oh, and in The Sapphire Mastermind? There's A LOT of trainings available at your fingertips. Writing a highly converting social media post? There's a training for that. Putting out your first freebie? There's a training for that. Launching a program? You guessed it. There's a training for that too. Inside The VIP Resource Library, you'll find more than 100 hours of content on literally everything you need to grow your business without scratching your head and wondering how the best coaches do it. And they're pre-recorded, so they don't take up even a minute of live mastermind time. Log in and learn anytime your heart desires.
Here's just a small sample of our membership site trainings:
The energetics that make strategy work

How to clarify your niche (finally)

How to do market research that leads to clients

Social media content that attracts higher paying clients
How to structure a $100K/year product suite with no burn out

Structuring your first signature offer / or your first premium offer

Step by step breakdown of the sales call flow that converts at 80-90%

How to handle (and prevent) all the usual sales objections with grace
How to launch your programs systematically

Premium client psychology & buying behavior… and how to attract them

The art of pricing your offer and money mindset

How to do free trainings and masterclasses that actually convert to sales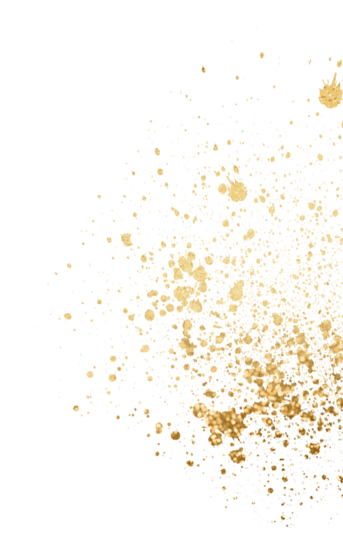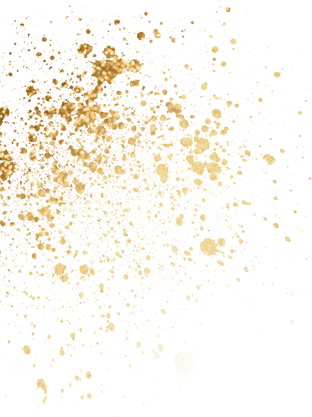 (Yes, there's more, we're going to spoil you)

1 private coaching session with Elaina
Receive a private 1-1 strategy intensive with Elaina where you'll get a personalized step by step strategy of what needs to happen to reach your specific goals for your business based on where you're at. We'll look at your business model, offers, pricing, messaging, mindset, and overall sales strategy.
Get access to all of my self-study courses immediately when you sign up
You get access to Consistent Sales Flow, Effortless Content Secrets, Signature Offers That Sell, and Real World Wealth.
1 guest masterclass on social media growth with guest teacher Taryn Raine
Taryn Raine is a multi-passionate entrepreneur who is obsessed with seeing people reach their potential. As an agency owner, empowerment coach, ceremonial leader, and yoga teacher, she uses all her experience to offer a unique approach to mindset work. Taryn specializes in the common hang-ups entrepreneurs face, including self-doubt, perfectionism, overworking, comparison, and scarcity.
Her agency, Traffic Made Easy, specializes in helping their clients find ease in the marketing, sales, and operations of their business. Working mainly with coaches and solopreneurs, Taryn and her team offer a combination of support that holds the masculine management and planning of business, so their clients can be in their expressive, creative, feminine flow.
Taryn travels the world full-time, loves to have deep conversations (enneagram 4), and brings tarot cards to house parties.
Hypnotic Subconscious Reprogramming Track from Guest Teacher Nathaly Granja
Not only do we work on strategy, energy, mindset, and the conscious mind… we also work on the subconscious in this mastermind to clear out any subtle resistance, limiting beliefs, old patterns, and outdated business identities in this program. Elaina's personal hypnotist, Nathaly Granja, has custom made a track for upgrading to your 6 Figure CEO self that will change your life and make integrating all of the work of the mastermind so much easier.



Sapphire VIP includes everything in the program plus:

2x bonus 1-1 strategy calls with Elaina
Receive two additional strategy intensives with Elaina where you'll get a personalized step by step strategy of what needs to happen to reach your specific goals for your business based on where you're at. Use these as you need throughout the program for more personalized strategy and attention. Elaina's private mentorship starts at $25,000 so accessing her 1-1 in this way is extraordinary.
1x 1-1 Personalized Mindset Call w/ Taryn Raine
Taryn is our resident mindset and energy expert. Receive personalized 1-1 coaching around the best mindset and energetic support for you as you implement new strategies and grow your business. Her 1-1 programs are a big investment, so this exclusive access to her is something you won't find anywhere else.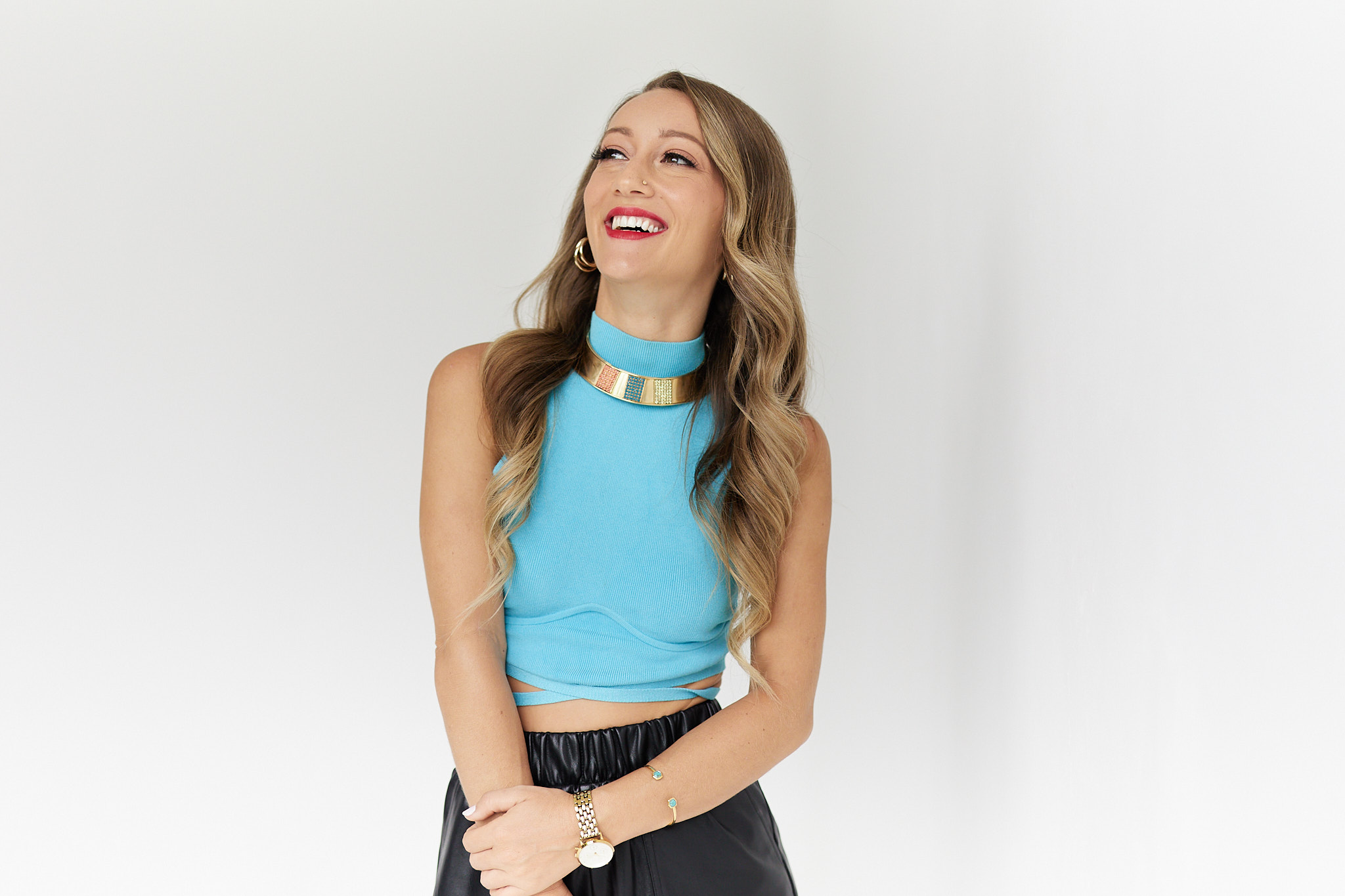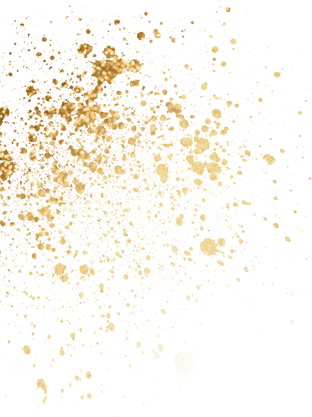 Do you belong inside The Sapphire Mastermind?


Here's what previous Sapphires are saying about their experience.
Click the photos to watch behind the scenes interviews with them, too.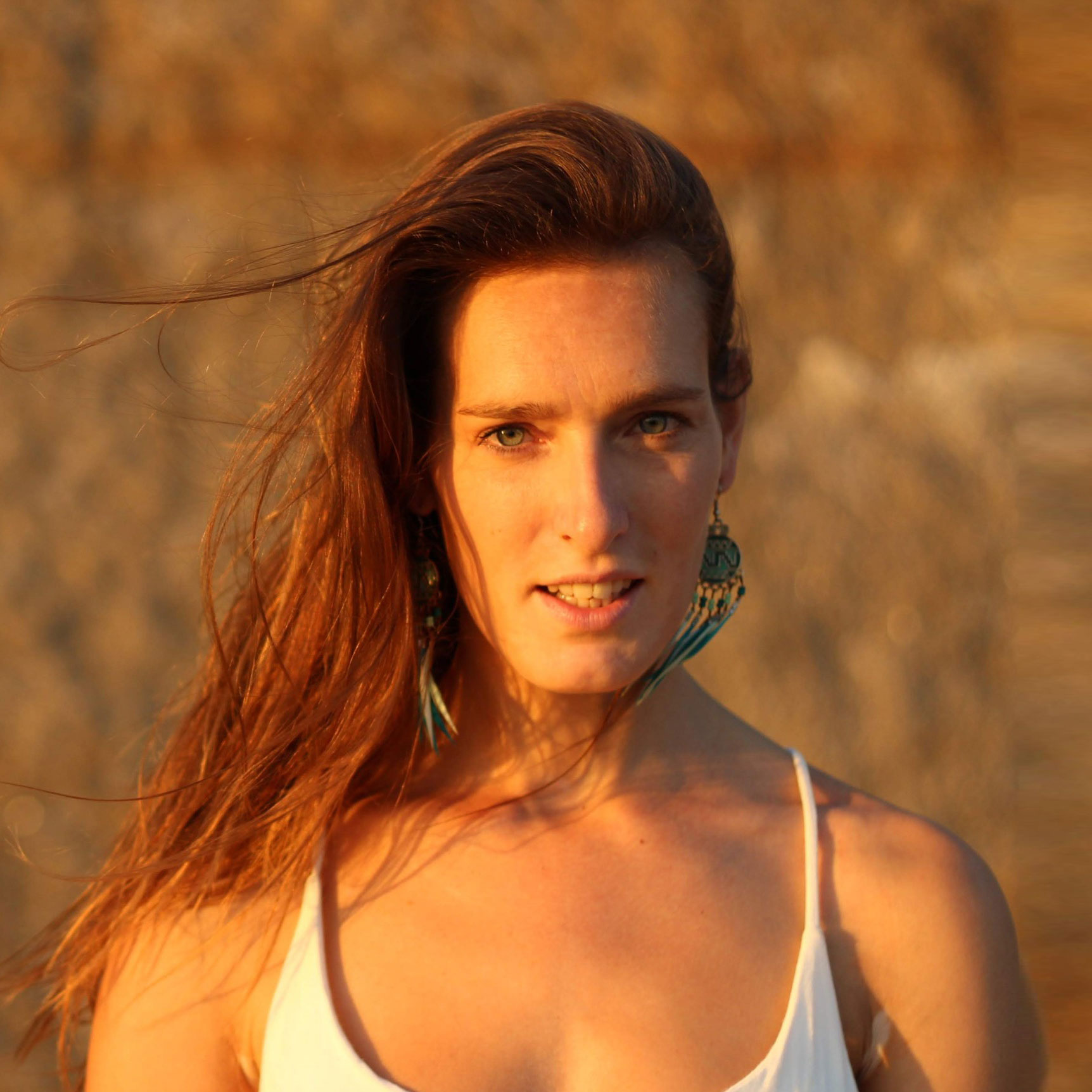 I'm so happy that I joined the mastermind because this program allowed me to make the shifts I was hoping to make in my business. I tripled my rates and got a pay-in-full client right away. I was in a place where I was hitting the next level of spreading my work but was lacking the tools (and I even worked with a business coach before 1-1) and wanted to be surrounded by a group of powerful entrepreneurs. I got so much out of this program. I learned how to put consistency into my business and that it doesn't have to be difficult. With small changes to the business we can create huge impacts. The mastermind was a big investment for me but I knew in my heart I wanted to do it and I'm so happy I went for it!
Tantra & Sexual Embodiment Teacher, The Netherlands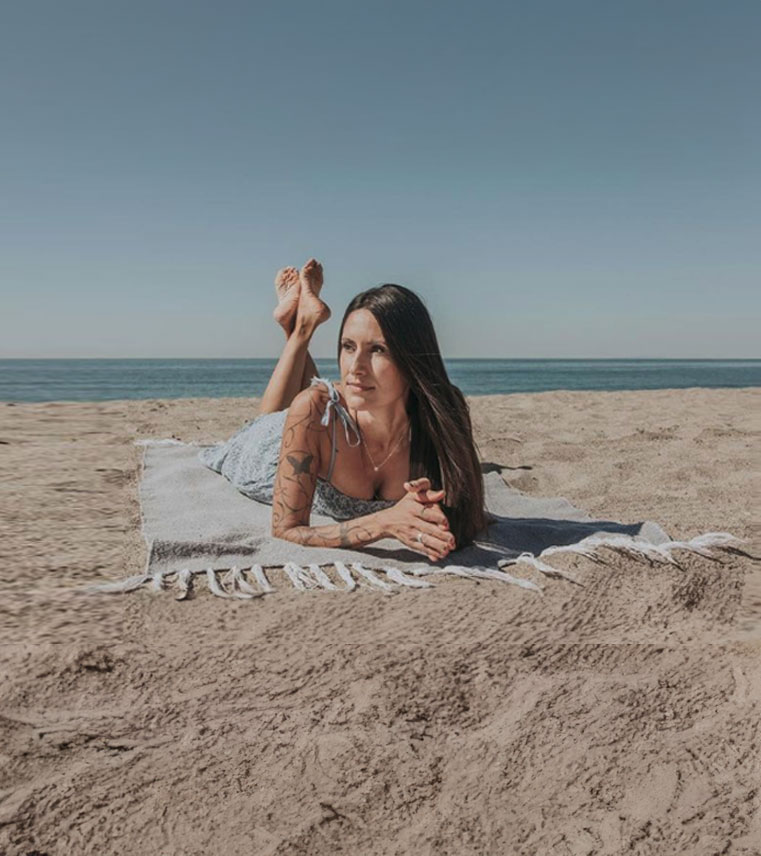 My goal coming into Sapphire was to create consistency and to have money coming in each month. I used to have months where I made $20-$30k but then there would be a month where I made zero or $1-$2k.
I am now in a place where I have money coming in each month. I had an easy launch with 12 women signing up 3 weeks before the program started. I am now able to create and promote things faster with the support of my team and the consistent income.
I decided quickly to join the Sapphire Mastermind. I just knew… I recommend you listen to your desire and just do it – you'll get so much out of it. The program is so much more than what's advertised and there's nothing like that magic you get from being around women/people that are at your level with the same dreams, desires and fire. Everyone backs you and supports your progress. There really is no program like it."
Life & Business Coach for Women, USA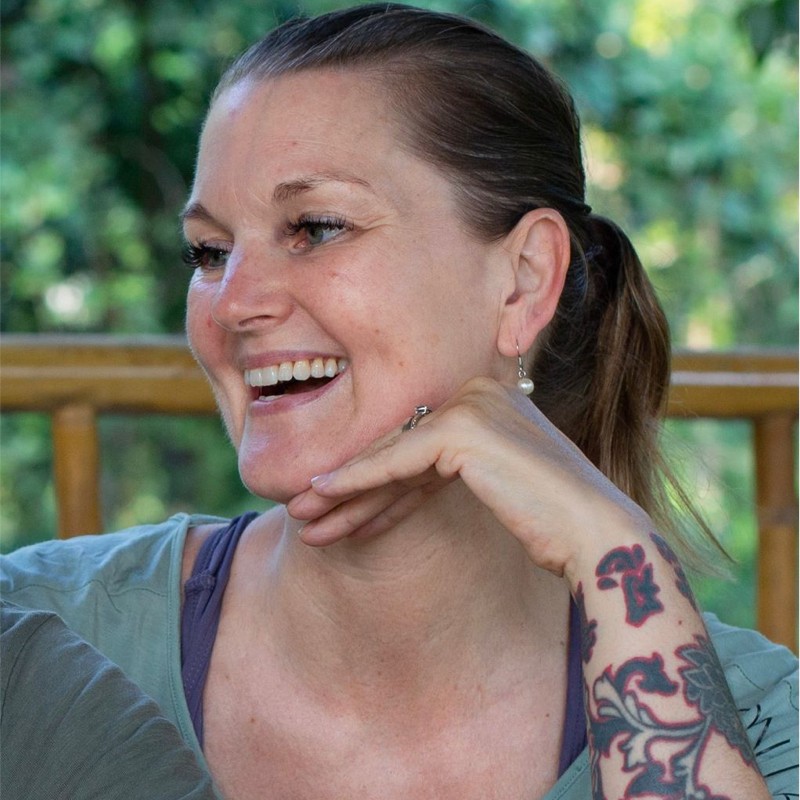 I have been getting good results for a long time, but I was working hard, not smart. I wasn't leveraging or repurposing my content. I was doing everything manually by myself. I didn't have any automated systems in place. And I still had some hesitation and fear around really standing up and selling all the time or knowing how to do that in not a gross way. I was drastically under-charging. I just didn't know how to step into the energy or hold myself into charging what would really nourish me and allow me to show up fully for my clients.
I'm actually excited to sell things now. This is a huge shift. What Elaina teaches doesn't bypass the reality of what I feel in my inner world either. It changed my life. It SO profoundly changed my life. Especially the money mindset and energetics pieces.
This mastermind is the first business training I didn't have a yuck reaction to – it's both very grounded and level headed but also energetically inspiring. It's not too woo, and there's nothing bro about it.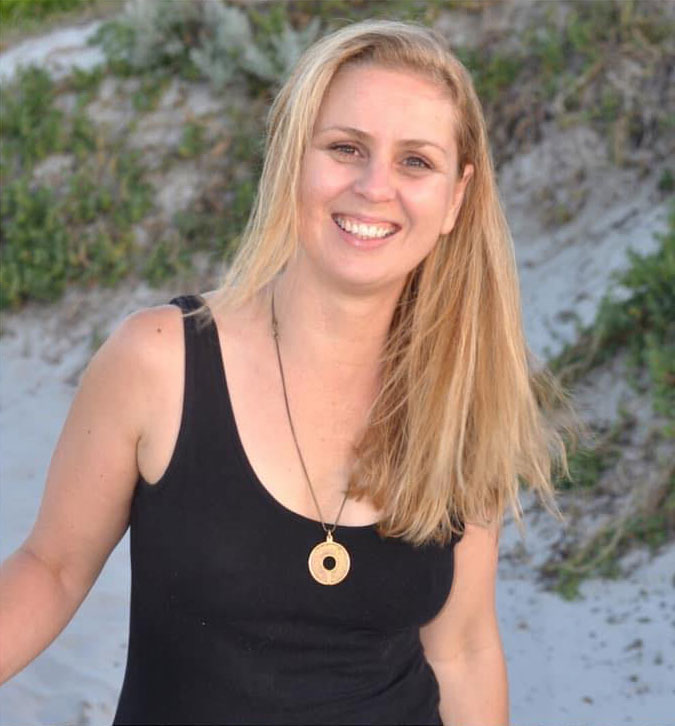 I really learned how to make my message more clear and am now able to connect to the people who want my offers. I wasn't saying the right stuff and they weren't hearing me before. With the market research and the messaging work, I learned I can actually have a really high end offer and a 25 euro offer going at the same time... I didn't have to just specialize into one cost bracket. Don't wait until you're ready (to invest in working with Elaina). If I would've waited until I was ready, I still wouldn't have started.
Intuition Coach & Healer, Ireland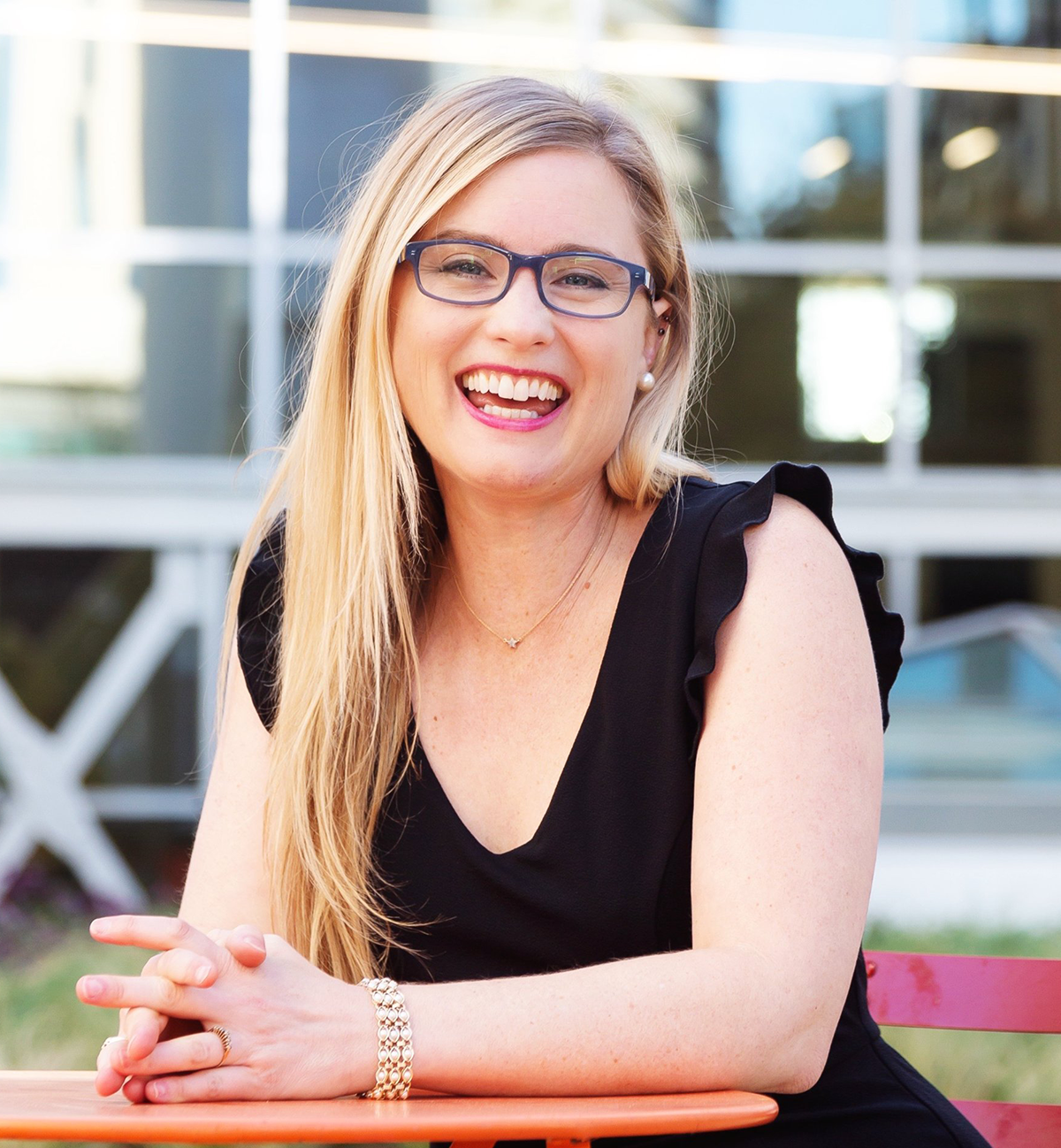 I have been getting good results for a long time, but I was working hard, not smart. I wasn't leveraging or repurposing my content. I was doing everything manually by myself. I didn't have any automated systems in place. And I still had some hesitation and fear around really standing up and selling all the time or knowing how to do that in not a gross way. I was drastically under-charging. I just didn't know how to step into the energy or hold myself into charging what would really nourish me and allow me to show up fully for my clients.
I'm actually excited to sell things now. This is a huge shift. What Elaina teaches doesn't bypass the reality of what I feel in my inner world either. It changed my life. It SO profoundly changed my life. Especially the money mindset and energetics pieces.
This mastermind is the first business training I didn't have a yuck reaction to – it's both very grounded and level headed but also energetically inspiring. It's not too woo, and there's nothing bro about it.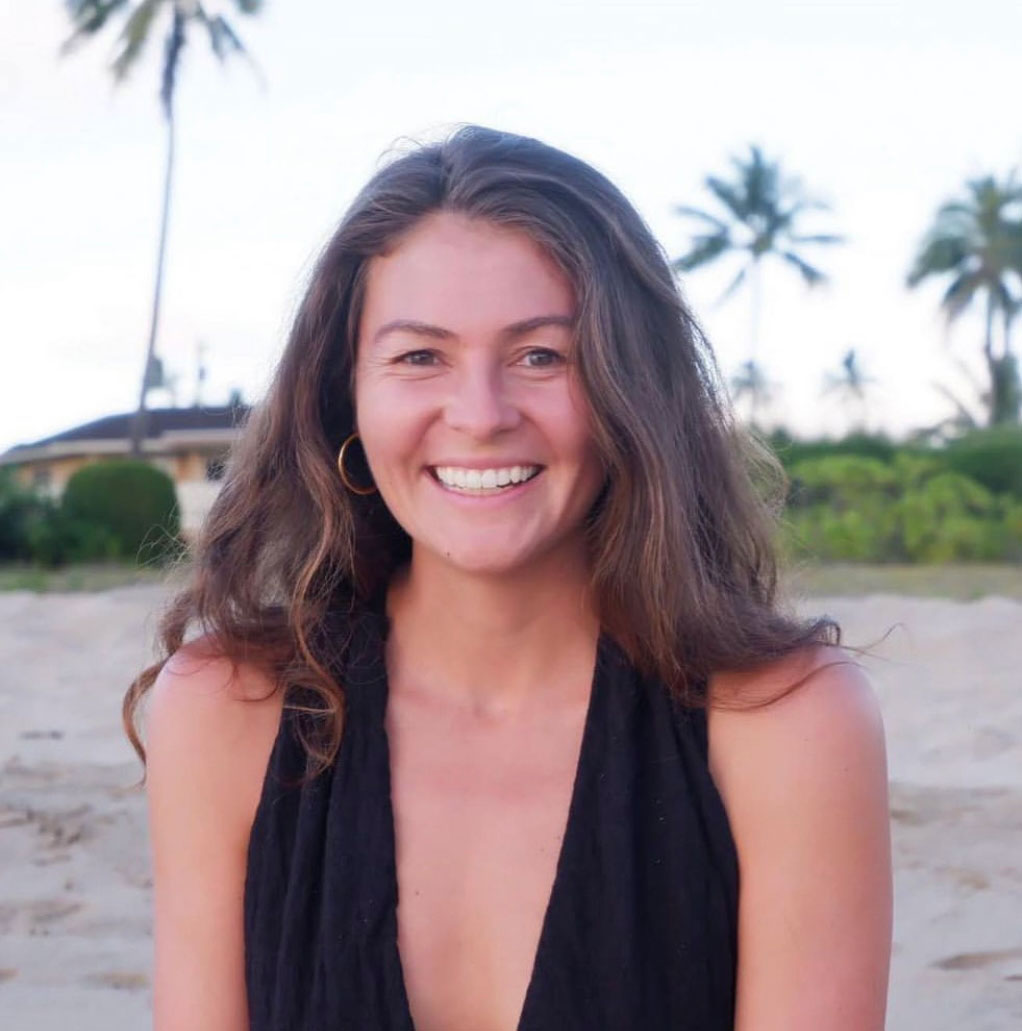 It felt like magic (to hit my first 10k month). It's not necessarily about the numbers, but it was the validation that what I'm doing is working. I remember adding up all the numbers and then dancing around my house. I was SO happy. It also really created stronger trust in myself, in what I was doing, and in building a business – which can feel really uncertain at times.
What I like about Sapphire is there are people who are just starting out and there are people who are more established, so there's people who are going to create offers that expand you, but there's no pressure to do that right away. Sapphire is not a program where you're one-upping each other, it's truly supportive and it's loving and it shows you what's available to you while encouraging you to choose the number and the offer that truly feels right for you.
Elaina's team is beautiful and in integrity and in their zone of genius. Truly, the team is amazing. You get help in so many areas of your business. If that's the most loving choice to make for yourself even if it's scary, DO IT. The investment will pay itself back in spades, so if you feel the call to join, you'll be so happy you did.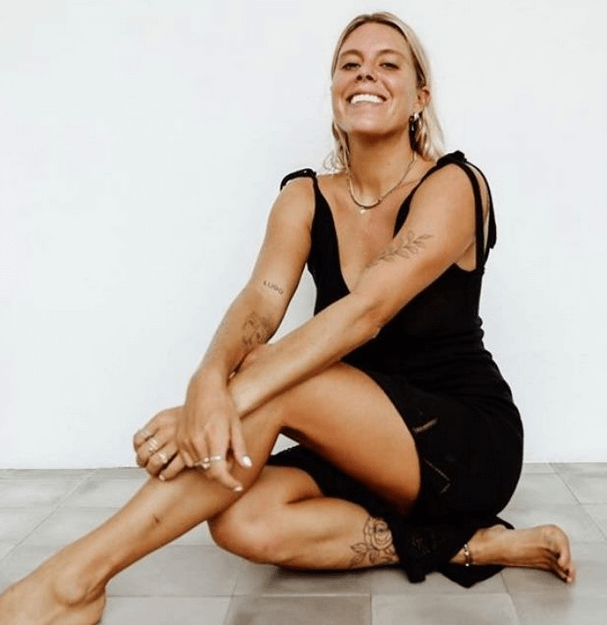 Absolutely do it, don't even blink. It's incredibly important to be held by someone who has had a lot of success and knows what they are talking about, even being in their energetic field is profound. These are the portals you have to jump through to have a successful business, like pushing through the discomfort of following your desire vs. your logic. These high paid coaches have all been through these portals where they take the risks and hire the coaches and do the things that feel so uncomfortable and those are the coaches who watch time and time again as the universe comes in and holds them and continues to support them as they take big risks. Be a yes to programs and coaches and programs that are out of your comfort zone. That's the kind of energy you want to be calling into your space: to be in the space of people who are a yes, who are high paid, who invest in their growth and their vision in this world. Elaina is an incredible coach. I don't know what I would have done without her. If you want to grow your business and invest in yourself, hire Elaina.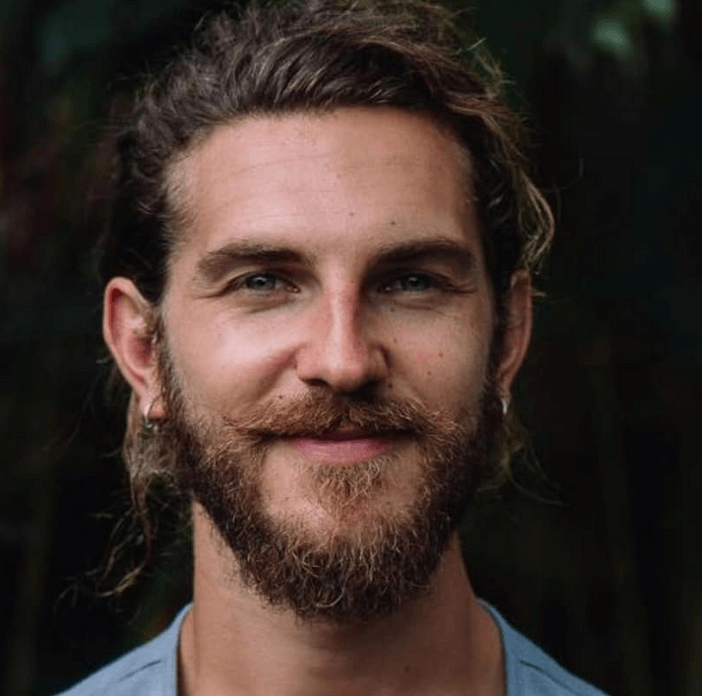 When I joined Sapphire, I wanted to have the guidance of someone who clearly knew the business side of things and offered something both tangible and authentic. The investment was significant and scary for me and when I did it I asked myself: 'Hey, what's it going to take to see a change?' So I invested in someone else the way I want people to invest in me, which ignited my full courage and I went all in. Straight after that, something shifted energetically and I accessed a new level of my worth. That same day I quoted my new rates and signed up two new clients. I've learned so much and have hit my biggest months and had a huge launch of my recent academy since then. What I learned in the five months doesn't just serve me now, it's going to serve me and my business for the rest of my life. If you know you've got something to give to the world and you're ready to amplify your capacity to do that in business and marketing (and it's also lots of energy and mindset with Elaina) then do yourself the favor and do what you're asking of others and be courageous and invest in yourself. These mastermind containers provide all the answers, so there's no excuse for staying small anymore. Take the leap.
Inner Leadership Coach, UK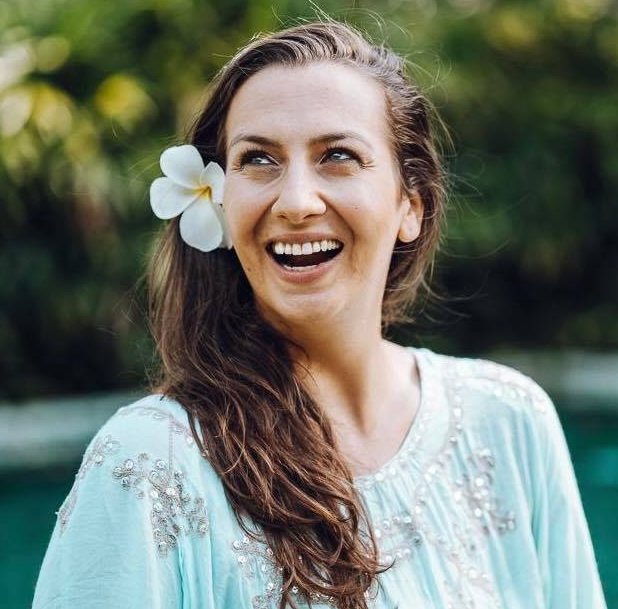 The mastermind was an incredible, life-changing transformational experience. One of the key pieces Elaina and her team were able to help me with is being able to talk about my gifts in a really clear way. As soon as I signed on and received the resource library, I knew I already got my value. That library alone is worth the investment! Understanding sales practices, how to do marketing and talk to your ideal clients, those were the pieces I was lacking, around the strategy side of things. I wanted someone who understood strategy, business, and the more subtle pieces of the energetics, as well, which is the world I come from. And the mastermind was the perfect container to support that.
Within 3 days of joining, I had my first big premium client sale. I had several of my biggest months while in the container. That's due to a large part of understanding the sales process and psychology and learning to communicate about what I do because it's a very unique skill set. I broke down a lot of limiting beliefs around my audience and premium pricing, too. I'm so glad that I now have magnetized high-level dream clients on a regular basis in a more feminine, non-pushy way. I love that the community is full of high vibe, exclusively personal development industry experts who are also crushing it in business, it really raises your ability to perform at an even higher level.
Subconscious Reprogramming Expert, USA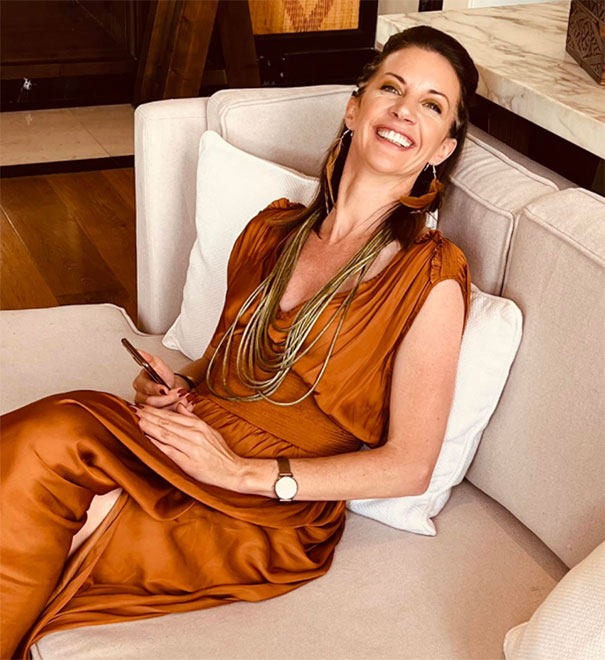 Elaina's masterminds are not an expense, they are an investment. An expense is energy you put out and it disappears. An investment is energy that comes back. This program is more about the person you are becoming that you've always dreamed of being. It will become real. It IS real. Look at me. If you compare me now to the person I was when I joined the mastermind, everything has changed - my body, my energy, my money, my cash, my business, my people, my relationships, my impact… When I joined, I was only earning 4K and I was surrounded by fear. This container provided a safe environment with like-minded people.
I feel like Elaina held my hand and set me free to fly and now I'm going on my own and I'm so proud of myself. I'm super excited to introduce her to my French market because she is the person who changed my life. Of course, I'm the one implementing the change, but without Elaina and my investment in her, I would never have this dream life.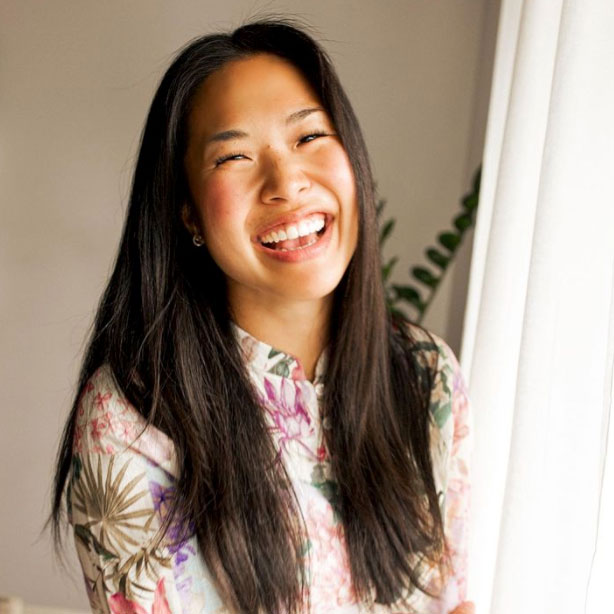 Elaina's gift for strategy has been a game-changer. Having her in my corner to make high-level tweaks in my business strategy, held me to my highest potential, thus creating my highest cash month with structure & ease only 4 months into the container. Sapphire is an incredibly comprehensive program and it has been an invaluable piece of my journey as an entrepreneur.
Business Mindset Mentor, Canada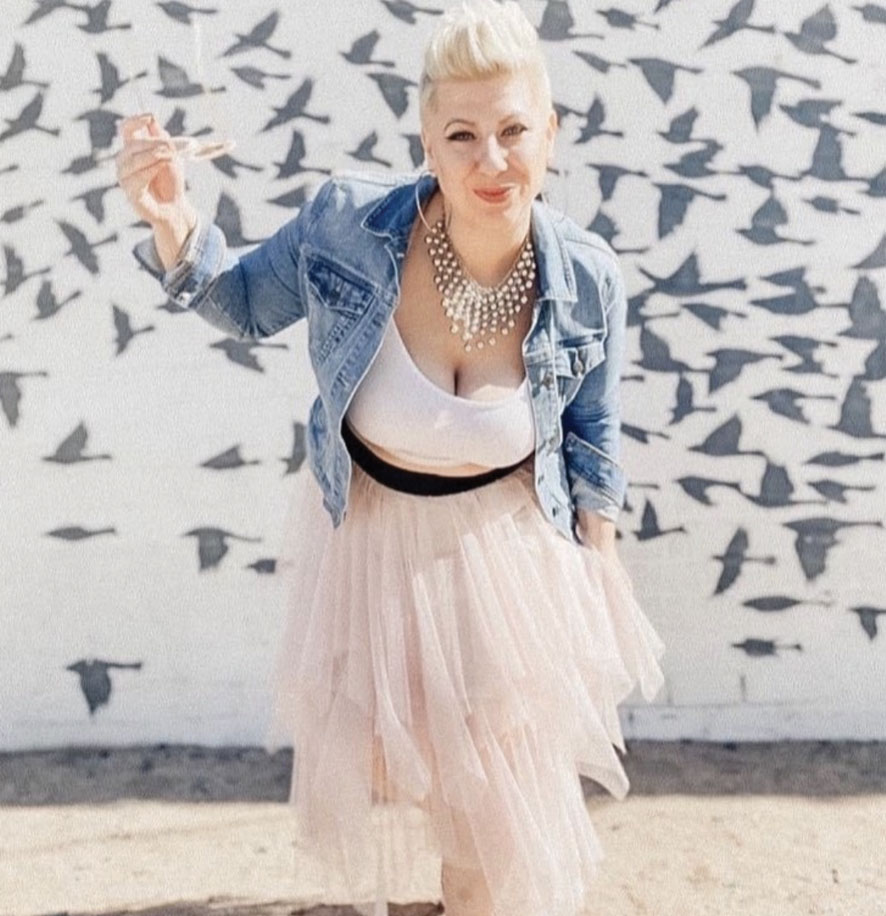 I had been in business for about 18 months and could not get my business going consistently. After reading one of Elaina's social media posts, I knew she would be my coach one day. I bought her Aligned Premium Pricing Masterclass and that alone shifted my frequency and understanding of my value as a healer.
Investing in the Sapphire Mastermind immediately shifted my frequency. I made the investment from my highest self, knowing that I was going to expand and grow. It created massive shifts and transmissions. I loved being in the energy of the other Sapphires in the group and hearing them talk about their big months and launches. It felt normal and I realized that it was all possible for me too.
Just being part of Elaina's onboarding process was a big learning experience for me. I binged on her beautiful content library with every video you could imagine, from running a summit to hosting free trainings. No more Netflix for me! I soaked it all up.
Since being part of the Sapphire Mastermind, I've moved to a new CEO level role, where I am creating a business - not just showing up delivering my services. I've had huge shifts in my messaging and feel like a master copywriter now. I've planned out my business for the next 12 months, knowing who to hire to support me with the faith of expansion rather than waiting until I hit a goal. I've stepped into a place of confidence launching a hybrid program and had my first big revenue month.
Trauma Therapist & Quantum Healer, USA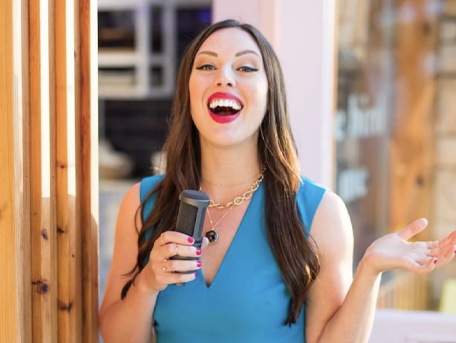 As a VIP mastermind client, I had access to Elaina's resource library. It literally covered everything and more that I could have hoped for, from energetics to business strategy, even manifesting love. I really loved the guest speakers, as well.
Elaina covers absolutely everything. I really appreciated the level of detail and depth that she goes into. I watched everything and had so many a-ha moments. I would highly recommend you dive into her vault -- it's a super valuable part of the mastermind.
Author of Confident Introvert & Speaker Coach, USA


Before starting Sapphire, I didn't have a business - just simply a deep knowing that I wanted to be a coach. I had a few random clients that had come through via my network, but I didn't really have a real sense of how to properly grow my business from the roots up.
I didn't want to "wing" things. I was serious about building my coaching business and I wanted to do it the right way from the start. I wanted to learn structures, I wanted to get clear on my messaging, I wanted to understand how to build an audience and start to get REAL clients.
I chose Sapphire because I had been watching Elaina's content for a while and I really resonated with her story, her energy and her teaching style. I felt confident that she was the business coach I wanted to learn from.
After my time in Sapphire, I can proudly say that my messaging is clear, I enrolled my first handful of real clients who purchased coaching packages (yay!), launched my first masterclass successfully, built an audience on socials and so much more. I gained all the skills I needed to get my business off the ground and running! I know the formula for success and have already seen the benefits of it come to fruition. Elaina's messaging and marketing expertise refined things to a way that actually spoke to my audience and got converting clients. Not to mention the amazing community of other entrepreneurs that I met in my cohort and who I still keep in touch with on an ongoing support (and friendship) basis. Truly invaluable!
Career Transition Coach, USA


Working with Elaina changed my whole business and my life. Before working with her, I didn't have much more of a business, to be honest. I was really good at helping people step into their power, work through their emotions, and honor their dark, sexy and wild side but I had no idea how to package it up and sell it.
The Sapphire Mastermind completely shifted my business. I went through an entire transformation on a strategic, spiritual and energetic level. I recalibrated my system and suddenly sold out my 1-1 business, I launched a group program and I am now making consistent cash months and my business is growing!
I went from being a good coach without much going on, to being a successful entrepreneur living in abundance. I feel so fulfilled and actually get to do what I'm here to do now. I couldn't serve before and that was so frustrating. Now, I get to show up, be myself, and to call in soulmate clients. I get to do work that is satisfying on so many different levels and is truly making a difference in people's lives.
This is all because of working with Elaina, her support coach, and the Sapphire Mastermind community as well. I highly recommend it. Make the investment! It will pay off. It will change your business. It will change your life. I'm so, so grateful.
Tantric Intimacy Coach, USA


When I first joined the Sapphire Mastermind I was in a total void of clients. I quickly learned that strategy-wise I was in a good place, but I wasn't energetically aligned to what I desired. Elaina showed me how to get to a better place emotionally and spiritually, and I had a huge shift within the first 6 weeks.
The best thing for me about Sapphire was the group setting. The caliber of people in there is incredible, it really lifted my game and what I believed to be possible for me.
I now have potential clients inquiring about my program. I feel sure about my positioning, my messaging and my energy behind all my actions.
If you're deciding whether or not to join Sapphire, you must! It's a very rare find, in that the teachings are balanced between strategy and energetics. Each individual is supported through all their inevitable ups and downs and you will find such clarity on all aspects of yourself, your business and what you need to do to get you where you want to go.
I've been in other group containers before but there is nothing like the Sapphire Mastermind! I have loved it, reaped endless benefits from it, and will miss it so much when it ends. Thank you so much to Elaina and her support coaches; Hannah, Rickilee, Lauren and Lois!


Before joining the Sapphire Mastermind, I was charging €35 for my sessions and only offering one-offs. I didn't know what to even call these sessions, I just knew I had something to share with the world and I wanted to stop working my day job.
When I found Elaina everything changed. I started offering 4-figure programs and attracting dream clients at that price point. What changed? Well, a lot, really. But the main things that did it for me was being in the energy of people who were already doing it and learning the strategy behind marketing and messaging.
Most importantly, I DECIDED I was going to be a premium coach. This actually started when I invested the 5 figures to join Sapphire and saved myself a lot of time and struggle trying to figure everything out myself. I literally said to myself: "Hey, I am actually going to take myself and my business seriously now. I'm done playing small!" I allowed myself to be supported for a full 5 months by a premium coach together with a group of highly motivated and ambitious women. Even though the investment felt super scary - I had literally just lost my job and moved houses in the same week when I joined - I made it back.
Was it always easy? No. But was it worth it? Definitely YES! I now run two successful online group containers, I work with dream clients only, and working finally feels like fun. I am actually doing what I love and I am loving every minute of it. So, if you're on the fence about investing in a premium coach like Elaina, just ask yourself: How serious am I about building this business for myself and my future clients? And then you'll know what to do.


So much has shifted for me in the past 5 months inside Sapphire. My content feels more impactful than ever before and I feel like everything I am creating has a clear purpose. Elaina helped me find the golden thread that weaved throughout all my offers and after that call it was like everything clicked into place— the content, the offers, collaborations, they all made so much more sense.
I had my most lucrative month in business inside Sapphire and I feel like I have only just begun. The connections I made inside Sapphire may have been one of the most important pieces for me. I am SO grateful I listened to the nudge and joined Sapphire, my life and business is so much better for it.


I absolutely LOVED being in Elaina Ray's Sapphire Mastermind!  It was such an inspiring, supportive, value-packed experience. Being in her aura is a gift – she makes success feel easy and normalized, and yet breaks it all down for you in a very practical and grounded way. We also got access to Elaina's VIP Video Library with hours of amazing content on every aspect of business, and contributed to the immersive experience.
For me personally, after joining Sapphire, I revamped my product suite, expanded and hired a team (no more "one-woman-show"!), filled my seasonal mastermind and signed on a $10k private dream client with grace and ease. I now have the solid foundation to keep building towards a multimillion dollar, soul-aligned business! And as I continue to uplevel, I know I would like high-level support and so I've signed on with Elaina for another 6 months!
Sovereignty & Business Coach, USA

Got questions, love? I have answers.
What happens if I cannot attend a call?

We share replays of all calls for you to watch at your leisure. Attending every session live is not required to get the value out of the program.

 

Are there refunds or guarantees?

No, we do not promise revenue increases or guarantee monetary results. All results are up to you and your resilience and skill in implementing. We never make refunds, so once you're in, you're in. Please thoroughly review the Terms & Conditions and Earnings Disclaimers on this website and calculate your own appetite for risk before joining. Our testimonials showcase what's possible and are real stories from real graduates, but we offer no guarantees you will see similar results.

How do I get 1-1 time with you, Elaina?

Choose the VIP upgrade option. I don't offer these very often, so move quickly to grab your spot.
How many people will be in the container?

The Sapphire Mastermind is an intimate program with usually between 15-20 people at one time, although exact numbers of participants are subject to change and will vary. 

Does the program have a definite start and end date?

Yes, the mastermind has a start/finish date with a fixed cohort and only runs once or twice per year. We used to run it evergreen, but that's no longer the case.

Can I pay by PayPal or Crypto?

Yes, for the pay in full options or large down payments, you can pay via PayPal upon request and we also offer the option to pay using BTC or USDT.
Elaina Ray is a business strategist and mentor for online service providers and entrepreneurs in the personal branding and self-development space. She's the author of Becoming Self Made and the host of the Million Dollar Spirit Business podcast.
After leaving her successful corporate career at Fortune 500 companies like IBM and Uber and traveling to more than 60 countries, Elaina started her own coaching company and became a self-made millionaire by age 31 and multimillionaire by age 32.
She specializes in offer development, high ticket sales, scaling strategy, and mindset and management skills for accelerated business growth. She helps her clients hire a team, scale their operations, and refine their marketing and branding message to be more appealing to the top of their available market, in addition to developing and scaling passive income and leveraged income growth strategies.