You have a mission, the fire in your heart, and a soul-level knowing that you're ready to do this work. You just need a little help getting started, yeah?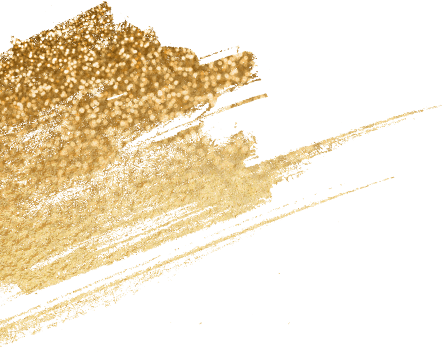 You've been trying to do it on your own for way too long. Downloading freebies, watching what your coaching idols do on Instagram, and trying to replicate it all while sitting alone in your living room. It's hard to figure out when you feel like you're on the outside looking in on a $20 billion industry.
Lately, you're coming to the finish line of the throw-spaghetti-at-the-wall method and you feel like you're playing a never-ending jigsaw puzzle. You can't quite put your finger on your niche or a "brand message" because your work can help so many different people in so many different ways!
You are ready to simplify all the time and energy you're already putting into a "business" that feels more like an inspirational Instagram hobby than a profitable business.
You're ready to have someone who lives and breathes this industry day in and day out with hundreds of clients to walk you through her methodology so you can focus on implementing something that works.
You're a GIFTED coach, and you KNOW IN YOUR HEART you should be getting paid for that bright white light you bring to the world. But actually picking a niche, dialing in your offer, and packaging it up in a way that feels good has been impossible until now.
You're just wondering too many things:
And, of course, the biggie, love:
How do I make building a business feel good from the start? How do I take the first steps towards being a 6-figure CEO of my own online personal brand and not burn out along the way?
EVERY NEW LEVEL OF INFLUENCE AND IMPACT STARTS WITH A FOUNDATION TO JUMP FROM.
YOUR FIRST SIGNATURE OFFER IS THAT FOUNDATION.

Pinch your eyelids tight and imagine:
Your first round of dream clients DMing you and asking how they can sign up right away.

Charging a worthy price to work with you — and actually having people pay it

Bringing in consistent income you can count on. No more barely getting by!

Doing the work you love and getting paid for it. No more side jobs, freelancing, and living on corporate savings after this.

Feeling your eyes pop outta your head when you notice a string of numbers come into your bank account that you've never seen before. Whoa, that's a lotttttta zeroes!

Going from a teeny trickle of leads to literally dozens of discovery call bookings. YOU get to choose who you work with — not the other way around.

Grounding your gifts into a practical, tangible method you can sell over and over again. It can take you from 0 to 6 figures, 6 figures to multiple 6 figures, and multiple 6 figures to 7 figures. Your understanding of your gifts and how to package them stays the same, but your revenue will keep expanding.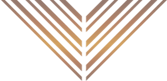 YOUR OWN SIGNATURE OFFER OPENS UP QUANTUM INCOME-GENERATION PORTALS YOU CAN LEAP THROUGH OVER AND OVER AGAIN.
Your solid-gold signature offer is where your empire starts.
This program is where you create it.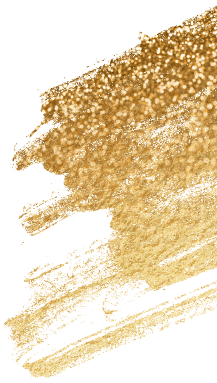 The course for aspiring coaches to land their first paying clients with ease and step into the way more profitable version of their soul-driven business

 
Signature Offers That Sell is the grounding your vision needs to soar. In this program, you'll find your niche, tease out your gifts, bring them to market, and create an abundant real-world business model around your genius.

All the tools to run my business
I mentor musicians and help them brand and market themselves to the media. I am so happy I did the Signature Offers That Sell program because it gave me all the tools to run my business, pitch, create an offer, and target my ideal audience. It was exactly what I needed to complete my tool kit and start my new venture.



Signature Offers That Sell was totally life changing for me.
Before working with Elaina I felt really lost in my business. I didn't have a strategy or a niche. Signature Offers That Sell was totally life changing for me. My mindset upgraded from scarcity to abundance. I felt so supported by Elaina. The container was so inspiring and energetic and gave me so much momentum. I learned so much and I'm very grateful I invested in myself.



Reenergized and inspired to move her business forward with a clear message
Signature Offers That Sell is an incredible container for creating your first or new offer. Elaina provides so much value in a beautifully blended way between strategy and energy. It's easy to follow, didn't overwhelm me and was packed with inspired content. When I started the program, I had an idea, lots of ideas actually, but was struggling to bring it together in a clear direction. This container has supported me in clarifying my message and really moving forward with my soul purpose work. I now have a very clear vision and tangible steps to take for my new program, and confident that I have all the tools I need to make the impact I truly desire. If you feel it's time to unleash your soul's work into the world, I believe this container will support you fully in bringing your vision to life.
Blissed Out Business Coach, South Africa


Yes, you can use this to generate 1 on 1 offers.
Yes, you can use this to build out a group program.
Yes, you can use this to create a course or even a mastermind.

Because once you dial in your gold-plated signature offer using the signature methodology I'm about to teach you, that offer actually extends out and serves as the foundation for EVERY offer in your business.
Imagine making more money in just 3 days of launching your heart-aligned signature offer than you made ALL of last year.
That's what happened for Lauren.
Imagine your bank account growing taller in a single month than it ever did from your corporate career.
That's what happened for Shoshanna
Imagine one week's worth of sales rushing in and funding the next 6 months of your business and life expansion.
That's what happened for Kelley.
And it can happen for you too.
With Signature Offers That Sell, you'll experience:

Snapping into heart-centered alignment with your soul's true gifts and making money doing what you love

Feels-so-good congruence as you dive bomb into a niche of your own. (And you thought "niche" was a 4-letter word…)

Leads coming out of nowhere. Suddenly, your inbox is flooded with "I'm ready to work with you" and "I felt called to reach out."

Financial abundance you can use to nourish yourself for a change. No more exchanges, one-off sessions, or underpaying clients who don't really see the value of your work

Heart pitter-pattering when you see your first pay-in-full client slide into your bank account

The relief that comes from identifying a solid niche, having clear messaging, and knowing how to sell a high-value price with integrity

Falling in love with your offers, so selling them becomes the easiest thing you'll ever do

Signature Offers That Sell will give you a repeatable method you can use to build a new Gold-Plated Signature Offer that magnetizes people straight to you.
Because your dream clients are already out there
They're just waiting for you to get behind yourself and come out with an inspired offer that speaks to them.



Take a look at the Signature Offers That Sell Layout:


Module 1: Energy and Mindset of a 6 Figure Business

• The strategy won't stick without this piece. We'll amplify your confidence and remove the mindset blocks that will trip you up and keep you playing small

• You'll lay the foundation for you to birth something magical and marketable, inside a highly inspired and creative container that's not just laying out a basic formula for you to follow but actually ACTIVATING your next-level genius brand

• You'll learn exactly what makes some people online so magnetic that you just want to buy anything and everything they offer while so many thousands of others struggle to even make a living

Module 2: The Easiest Business Model to Become a Profitable Coach

• Pick the wrong business model and you'll waste years of your life and lots of money over complicating everything

• Discover the exact business model I've used to scale my business from 0 to multiple 6-figures (and now nearly 7 figures) with ease

• Get clear on what you want to be known for and understand the role this signature offer plays in bringing in real-life paying clients you're excited to work with

Module 3: How to Clarify Your Niche (Finally)

• I'll stop you from making the ideal client mistakes most entrepreneurs trip over — and show you precisely what to do instead to attract the people you want to work with

• I'll show you a few ways that take you from never having felt confident in selecting one particular niche to the lightbulb moment where it all clicks into place

• Niche is not a four-letter word. I'll teach you how to think about niche in a way that feels freeing to your business and creativity and not suffocating or limiting your impact at all

 

Module 4: Structuring Your First Signature Offer

• Extract your genius and gifts and bring them into a signature method you'll use in your brand, in your programming, and in your marketing content

• Get the simple, step-by-step guide to making sure you have everything you need to take your clients on a deeper transformational journey than ever before

• Create something that excites you to show up for it and delivers great results for your clients

• You'll create an offer you can really get behind so you don't feel huge amounts of imposter syndrome as you start to share it with the world for the first time

 

Module 5: Doing Market Research that Leads to Clients

• You'll discover my signature market research method that actually GETS you clients. Imagine that!

• You'll generate your first round of hot leads for your new program

• Ground your creativity and gifts into what is marketable in the real world. Because vision is wonderful, but marketability is what makes your business money!

Module 6: The Art of Pricing Your Offers and Money Mindset

• Understand the coaching industry and what makes your work a worthwhile investment from a whole different perspective that will let you raise your rates without batting an eyelash

• Discover why pricing is not just a number and get my signature pricing methodology so you can price what you believe you deserve to earn for your magic in total alignment

• Money mindset work to clear out any scarcity preventing you from attracting clients who are ready to invest in you now

Module 7: Creating Magnetic Social Media Content that Attracts Clients

• Learn the essential principles behind strong, clear content that perfectly narrows in on communicating to your ideal clients

• Frameworks to support you to write social media content that attracts clients and feels authentic to you

• Mistakes you definitely want to avoid so you don't just come across as "inspiring" and have an Instagram hobby instead of a profitable business

Module 8: The Easiest Way to Generate Leads and Get Potential Paying Clients Lined Up

• Learn the easiest way to generate leads so you can breathe easy knowing there's always another client on the way

• Discover this must-know marketing foundation that will keep your offer selling over and over again

• We keep it simple and teach you the most effective, yuck-free techniques that draw people to you instead of you going out and trying to "find" clients in all corners of the internet

Module 9: Soul-Aligned Sales Flow Sequences

• I teach you my step-by-step sequence to enroll clients in a seamless, strategic, and feel-good way

• Learn the deeper energetics around handling money objections so you don't sound like a robot reading off a script and can actually enroll ideal clients even if they have fear and doubt come in while they take the leap to work with you

• Understand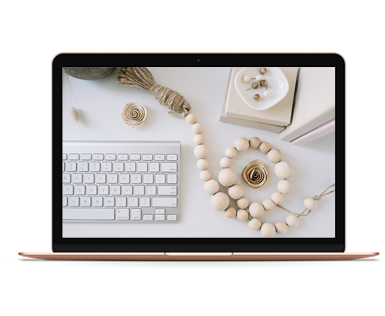 One brand new LIVE Module on June 15th, 2pm CT
How to grow your audience AND be more visible 
Why do some coaches grow so quickly when you struggle to get followers? Where are the best places to go to find new clients and attract your ideal customer? How do you cut through the noise, attract the attention you want, and boost sales with better visibility? And how do you grow your audience without doing 1,000 strategies and burning yourself out? We'll cover all this and more in this brand new module that will help you get in front of more ideal clients and increase your brand magnetism on social media.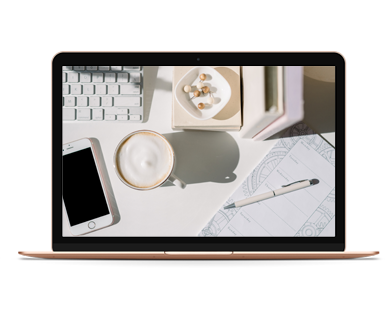 One brand new LIVE module on June 21st, 10am CT 2023
Everything you need to (finally) find your niche when you're multipassionate (finally)
STILL can't decide on your niche? When you're multi-passionate and don't want to feel too confined in your expression and what you can offer through your business, this part is especially hard. The good news? I have a long track record of helping people who were very stuck on niching for YEARS get unstuck very quickly. The ultimate download to help you see what a niche actually is, how you may be staring right at yours and unknowingly blocking yourself, and how to design offers and a product suite that will allow you freedom, flexibility, and profitability with the niche you choose.

2 LIVE GROUP Q&AS WITH ELAINA ON JUNE 8, 1pm CT AND JUNE 29th 10am CT
Note: Call dates and times may be subject to change
In total: 10 modules (go at your own pace) + 2 NEW modules LIVE  + 2 LIVE Q&A calls


STORYSELLING SECRETS > THE POWER OF STORYTELLING TO SPARK SALES, WITH MY COO AND SUPPORT COACH, HANNAH GORVIN
Learn the power of storytelling to build connection with your audience, stand out in the newsfeed, inspire and empower your ideal client to action, and attract leads on repeat.
Discover the confidence to dial into your unique story and weave it into your content to call in your soulmate clients with the Know-Like-Trust factor
Identify your sub-stories and learn how to pepper them throughout your content by organising your stories strategically and sharing with purpose to generate more sales

Not just for coaches! This artist completed SOTS and made a $10K commission within a week.
I'm an artist who works with clients to create paintings that visually anchor them in their highest self and future aspirations. I'm not a coach, but I felt deeply called to Elaina's work and I'm so glad I did - within a week of joining Signature Offers That Sell, I signed my first $10,000 painting commission with a dream client! It happened so naturally, arising from a market research call. I'm blown away, and I know this is just the beginning!



Bringing structure and consistency to her business for the first time
I have worked with many business coaches and learned many different approaches to business since entering the coaching industry 3 years ago, but often felt a lack of consistent and reliable structure and a way of running my business that felt like me. Signature Offers That Sell provided the first structure and framework that felt resonant to who I am - I love Elaina's balance between masculine structure and feminine energetics. The way that Elaina teaches is so detailed and specific that I could easily implement exactly what she taught (and iterate on it to make it my own). SOTS felt like being in an intimate training with Elaina! Coming from a therapy background, I had struggled to niche and her module on niching changed everything for me. I also loved the way Elaina teaches market research. It was so fun, informative and brought amazing leads through the door. All the modules transformed how I am approaching and operating my business. I cannot highly recommend this course enough!
Relationship and Intimacy Coach, USA



A life changing experience
Signature Offers That Sell helped me get my first premium client within 2 months of joining the course. I went from a $2k to a $15k offer and sold it 3 times last month. This program has been life changing for me and my business!
Business Mentor & Success Activator

People need your gifts.
ESPECIALLY NOW.
Your dream clients are looking for leaders
And stalling on the exponential income you could be bringing in? Well, that doesn't serve anybody — least of all you. Those inspirational women you follow on Instagram who are living and charging in full alignment are solid gold proof you can do this too, love.
The sooner you build something that doubles or triples your income, the sooner you can start playing in the realm you were ALWAYS destined to play in.
Get immediate access to the entire course as soon as you register

Katie doubled her income every month of the program
Before taking part in Elaina's Signature Offers That Sell program, I was frustrated with my business and felt like it might not be for me. I wasn't making the income or the impact that I wanted and felt a lack of clarity on what exactly I needed to be doing to turn things around. A few weeks later, I am so excited about my business and what the future holds. I feel clear and confident about who I'm talking to and the specific problems I help them solve. I now write compelling content that magnetizes my ideal clients. I doubled my income from June to July and doubled it again from July to August. Now consistent $10k months don't feel like a wish. It feels totally achievable and I actually have a plan to make it happen. Investing in myself and Signature Offers That Sell was one of the best decisions I have made. For anyone on the fence about deciding to join, I'd encourage you to believe in the higher vision you have for yourself and to not let fear keep you from diving into this program.
Holistic Health Coach, USA



$20,000 in revenue within two days of launching
After just 5 weeks of working with Elaina, and within two days of launching my new high-end program that incorporated all of my gifts in the world of sexuality, intimacy, and business, I sold over $20,000 to dream clients. Together we created my high-end program, which felt completely authentic to me, and conducted market research to better understand my client niche. It was so empowering to know that what I had to offer was of value for people in the high-end market and all of this gave me a ton of confidence to launch. The deeper embodiment of my own work and this level of success achieved in such a short amount of time working with Elaina is a true testament of alignment and has already shifted what's possible for me and my business.
Magnetic Mindset Coach & EFT Healer, USA



$14,000 within 8 weeks and landing 4 high-end dream clients
Within 8 weeks, I made over $14,000 working with four high-end dream clients I absolutely love! I reshuffled my whole strategy in a way that is very specific to the way Elaina works. It completely changed my perspective on how to show up and build authority so that people can really trust me. I had a big mindset shift that allowed more things in my business to be possible and available to me right now.
Magnetic Mindset Coach & EFT Healer, USA


Got questions, love? I have answers.
I don't know my niche. Can I join?

Yes, that's the whole idea of Signature Offers That Sell, and this is exactly why you need this program. And you also need to know that a leap of faith is required. You need to have the self belief to trust you'll figure it out with my signature methodology and a container designed to help you do just that. You can spend months or years trying to figure out your niche on your own and stalling and stumbling towards your results (not fun) — or you can get into a container that will accelerate that whole learning process for you.

How can I get 1-1 time with Elaina herself?

Start with this course, build momentum in your business so you have some paying clients, and then you can join the Sapphire Mastermind or apply for Elaina's 1-1.

 
I don't know exactly what kind of business I want to have. Is this for me?

This is a program for coaches and personal development experts. If you aren't sure what kind of business you want to have and are just looking to make your first dollar outside the 9 to 5, this is not a fit. You need to be certain you want to build an online personal brand as a coach.

Are there refunds or guarantees?


5x-ed my income and fully booked with dream clients
Elaina's expert business strategy guided me to uplevel my skills, marketing, and operating systems which in turn revamped my entire business strategy for the better! Within a month, my business had skyrocketed and I had 5x-ed my income! I now work with DREAM clients and serving others through a place of integrity and belief in myself. I'm fully booked out with my soul-aligned business and set up for continued growth! Do not hesitate and make the most worthwhile investment in yourself!
Business Coach & Online Business Manager, USA



Embraced a new approach to business strategy and enjoying a new energy
This program was a game-changer for me. I had learned much of the strategy before, but Elaina's approach and energy was so different. I liked going away and finding creative ways of doing the exercises - putting it back on me to implement the strategy in my own way.
Signature Offers That Sell helped me sign a client in two weeks and line up three discovery calls. I made a $6k month, all from a really good energetic space.



First $10,000 month within weeks of starting the program with potent mindset & abundance activation
Huge shout-out to Elaina and her awesome business program. She has such a potent mindset and wealth codes that she's able to deliver that to you so effectively. She's elegant in her business approach and is able to weave your consciousness around who you are, how you provide value, how to see your clients, and how to be able to structure your offer in a way that is so inspiring and naturally allows you to call in more abundance. It was a beautiful and aligned experience and I'm so grateful for being empowered by someone who gets how I really want to make the world a better place. Lean into this container, this is an amazing choice!



Back-to-back $10K months for this photographer and filmmaker within weeks of working together
After a few weeks, I had my first ever $10,000 month, and the following month, a second $10,000! It was a combination of mindset and strategy work that helped me see my gifts, acknowledge how truly valuable my work is, and bring my strengths and gifts to market. That mindset shift boosted my confidence so much and allowed me to increase my prices. I'm no longer dealing with clients that ghost me or bargain with me. I'm just not available for that anymore. Elaina embodies the perfect balance between the business strategy (ie. practical, tangible tools that you can implement) and the spiritual mindset (ie. deep healing) -- and you need both to succeed!
Documentary Filmmaker & Brand Photographer, UK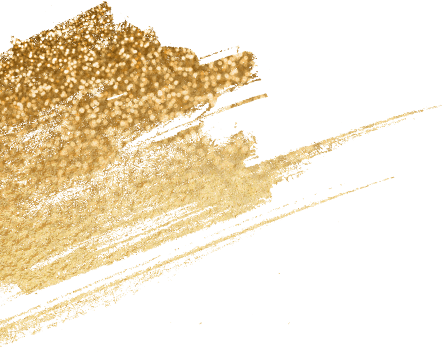 Elaina Ray is a business strategist for coaches, personal development experts, and online personal brands, as well as a success catalyst and mentor for female entrepreneurs.
After leaving her successful corporate career at Fortune 500 companies like IBM and Uber and traveling to more than 60 countries, Elaina started her own coaching company and became a self-made millionaire by age 31.
Today her company brings in over 7 figures of revenue each year and she works with hundreds of female entrepreneurs who are committed to high levels of success in their own businesses. She teaches a unique combination of personal development, millionaire money mindset, and innovative marketing and sales strategies to help her clients achieve results.
You can learn more about Elaina by visiting her website and downloading one of her many free or low cost trainings. Her podcast, Million Dollar Spirit Business, is also very popular for the live laser coaching she does on the entrepreneurs who apply to be guests on the show.
Elaina is a world traveler and currently lives in Bali, where she owns several real estate investments and continues to diversify her wealth between coaching, online courses, real estate, and cryptocurrency. She's passionate about helping more women become self-made millionaires and achieving true money, time, and lifestyle freedom.