The best investment I made in myself and my business in 2021 was not what you would expect.
It was working with a personal stylist.
Having my dream wardrobe has made me feel like I'VE MADE IT.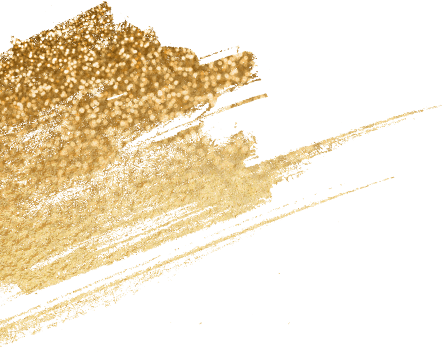 Having my dream wardrobe has made me feel like I'VE MADE IT.
Growing up, I'd watch the cool girls in middle school rock $50 Abercrombie jean skirts and Hollister polos my family couldn't afford on the "dress down days" while I wore plain clothes from the second hand store and $15 Kids R Us jeans.
I went to Catholic school, first of all, so I wore a uniform for the 9 most formative years of my life.
Not much of a chance to learn to dress or express myself.
Plus certain kinds of nail polish, earrings, and hair styles were simply not allowed. I more than once got in trouble with the head nun for painting my nails blue or having glitter on my eyelids.
So I squashed my expression down.
Later on in high school, there was still no extra money for the nicer clothes, but I did my best with my allowance and the $25 paychecks I got from working at the ice cream shop after school.
I eventually bought myself a few Abercrombie items and damn did it feel good.
In college and in my 20s, I felt lost when it came to style. I went to a southern university (UNC) where all the girls wore sorority sundresses. Now I'm from snowy upstate New York… even back then I had the sense I was more of a jeans and sneakers and pleather mini skirt kind of girl.
I look back at pictures now and shake my head at my attempts to finally, after 18 years of uniforms and limited funds to access better items, to dress myself. But I didn't have guidance or knowledge – I couldn't blame myself! Style is something learned. I was also a 20 year old trying to fit in and stand out at the same time.
Then, like a lot of us, I went through a 7 year minimalist nomad phase that consisted of mostly wearing elephant pants from Thailand and India, having hippie hair wraps, and a few different pairs of sandals… if I wasn't barefoot.
I rejected possessions and thought places like Louis Vuitton were a disgusting rich people's wasteland and all that money could be put to good use on one-way plane tickets and cushioning against ever needing paycheck-earning jobs again.
It took becoming an entrepreneur — and a successful one at that — to finally revive my interest in fashion from a healthy place.
I settled down in Bali, built a company, and made my first million.
By that point, I realized I STILL, at 31 years old, didn't know how to really dress myself as a WOMAN. 
Getting myself dressed for every meeting, livestream, and photoshoot took forever and I came out looking "okay" at best.
I had decent taste, but I didn't know how to put things together.
I could pick out a few items and realize "I like this" but I didn't have a cohesive wardrobe or signature look by any means.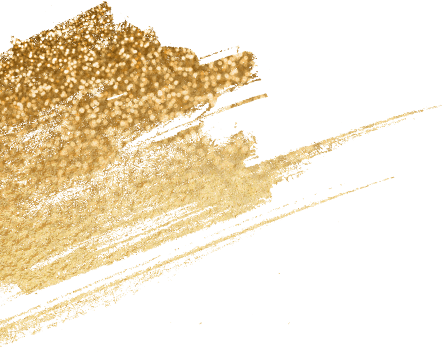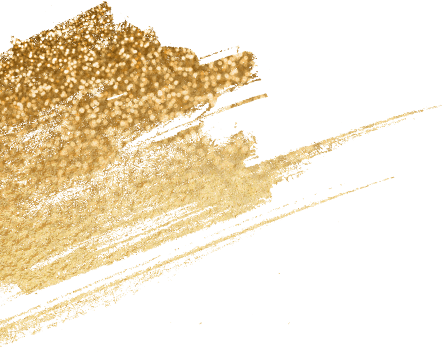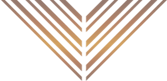 It was frustrating feeling so good, radiant, joyful, and confident on the inside, but not being able to really let my clothes and personal style express that.
I drew a line in the sand.
I made the best investment of the last few years: I hired a Hollywood stylist.
It felt ridiculous — and it was a big investment, too.
And it INSTANTLY paid off.
She helped me to finally identify a cohesive style,
Understand how to assemble outfits that would look good on me,
How to accessorize,
And to impress upon me the value of good brands and designer wear, when appropriate.
I set aside a few months and a good chunk of cash to invest in a completely new wardrobe.
It was the most fun process I've ever gone through. 
I glowed the fuck up.
I gave that experience to myself. 
And my feelings of womanliness, my self-expression, my sense of safety in my sensuality, and my confidence — all of which were high and good to begin with — went right up to an all-time high.
Instead of feeling like I had to weed through a closet wasteland of mediocre items I sort of liked to find the things I REALLY felt good in,
I had only things I felt amazing in.
I had items that worked cohesively together.
I had items that reflected my uniqueness.
I had well-chosen accessories that lit me up to put them on.
I knew what to reach for and how to represent myself through clothes to the world.
Fina-fucking-ly.
It turns out having my dream wardrobe wasn't about the money to buy it or some stylist telling me what to wear…
…it was about honoring my taste, and honoring my desires to look fucking fabulous in this lifetime.
And if I had known how easy it could be and had known what I know now,
I would have done it so much sooner.
It's undoubtedly helped me uplevel into running a multimillion dollar business - the two things coincided around roughly the same time.

Now I've decided to teach what I learned from my own personal journey with fashion. I'll share what I've done to step-by-step uplevel my personal brand, my self-expression, my feminine essence, and my taste.
This topic simply lights up my soul and is a big passion of mine so I'm going to teach a fun mini course on this.
I won't tell you what to wear or tell you what I think you should wear in this course – hire a stylist and pay their fees for that – I will hold a space for you to go through a clear cut process to figure out for yourself where you get to evolve in this area, what you're deeming yourself worthy of having, and figure out how you want to start showing up in this area of your life.

Here's what I've found it takes to evolve your personal style forward in a huge quantum leap:
Making it a priority
Setting the intention
Creating the space to work on it
Having some money set aside to invest in new pieces
Getting around some inspiring people who prioritize it the same way you do

Style can be learned through osmosis pretty quickly just by getting around some people who get it or who's style you like.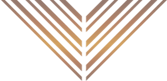 Here's a few before and after shots of my journey personally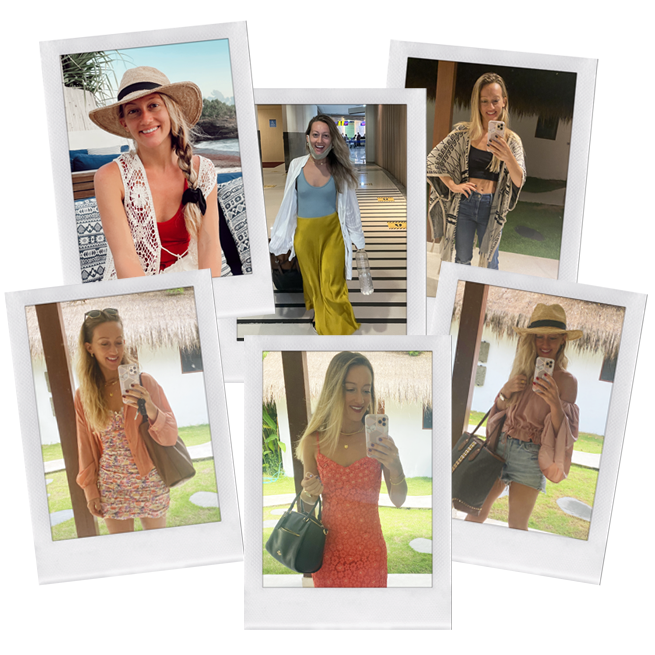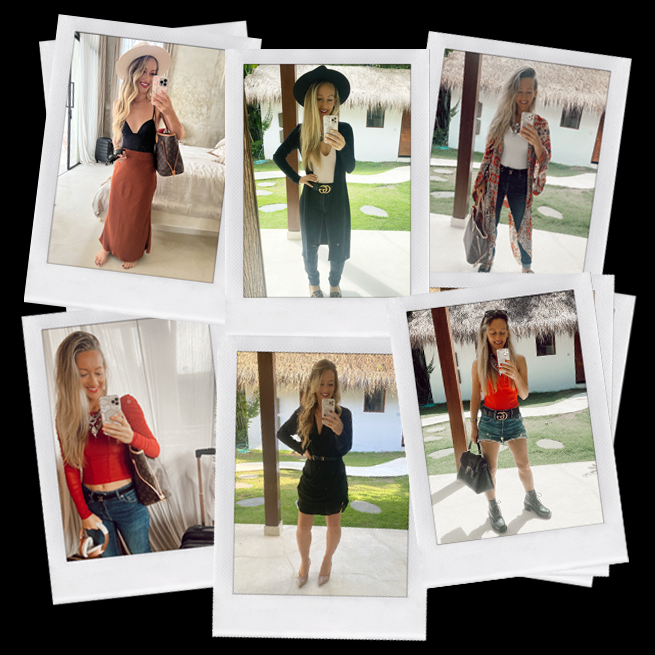 If you like my style, amazing! You'll probably get huge upgrades very easily through this process. I'll break down and reverse engineer my creative and thought process around my wardrobe and you'll adapt it to you and your uniqueness.
I'll share a ton of things to think about and how to approach building and upgrading a sexy AF wardrobe so you can once and for all stop wasting money and time on stuff that doesn't actually look good on you or elevate you and your business too.
(Remember - I'm a multi-7 figure business strategist - so I know your style is 1000% part of your marketing and how your brand comes across so you can expect to get those codes too, and those pieces are taken as a given and secondary to the fun creative part of this work in this course.)

What you are going to walk away with:
Go through the process I went through on my own and influenced by my own Hollywood stylist to transform my fashion sense - my own unique journey, I'll break it down step by step with you and you'll come out completely refreshed and rebuilt style-wise

Know exactly what looks good on you

Refined, intentional taste so shopping is easy because you can be discerning about what you do and do not wear

Know the things stylists know that they look for in their clients

Have go-to uniforms and brands

Have a shopping list to fill in your wardrobe with precision

Have a virtual wardrobe - what that looks like and how to develop one

See mine and other's wardrobes, favorite brands, things I wished I knew a long time ago about dressing myself

Unleashed self-expression through fashion

Calibration of personal style to your personal brand

Exactly where and how I shop for maximum efficiency, quality, and cost

A cleaned out closet so you only have pieces left that you truly love

Bad ass before and afters of your own

Your Investment: $1111
$497 for a limited time only
You've done well already and you're only on the up and up from here. Dress like it. You deserve a wardrobe and a style that reflects where you're going and how you want to look and feel going there.
Let's rock and roll and have some fun.

Elaina Ray is a business strategist and mentor for online service providers and entrepreneurs in the personal branding and self-development space. She's the author of Becoming Self Made and the host of the Million Dollar Spirit Business podcast.
After leaving her successful corporate career at Fortune 500 companies like IBM and Uber and traveling to more than 60 countries, Elaina started her own coaching company and became a self-made millionaire by age 31 and multimillionaire by age 32.
She specializes in offer development, high ticket sales, scaling strategy, and mindset and management skills for accelerated business growth. She helps her clients hire a team, scale their operations, and refine their marketing and branding message to be more appealing to the top of their available market, in addition to developing and scaling passive income and leveraged income growth strategies.