The heart-centered sales course for
attracting and confidently
enrolling high-caliber clients.
Plus enjoy an exclusive bonus live Q&A call
CONSISTENTLY CLOSE CLIENTS WITH A FEEL-GOOD APPROACH THAT'S EFFECTIVE AND SUSTAINABLE ALL THE WAY TO YOUR FIRST 7-FIGURE YEAR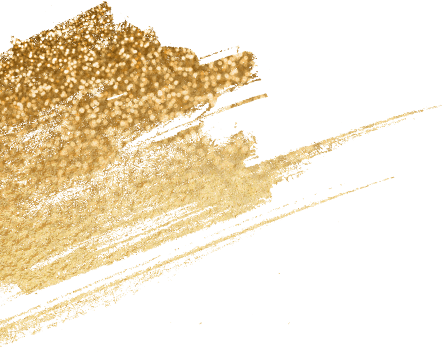 Love, put your green juice down, close your eyes, and daydream with me for a moment. Imagine this:
This doesn't have to be a dream. This gets to be your reality.
This is what it looks like to be embodied in the Consistent Sales Flow. Where enrolling clients feels as zen as watching a Bali sunset and as fun as hopping on a plane to a destination you've never been to before.
You don't need to implement old-school marketing tactics or high-pressure sales techniques in order to call in clients and grow your coaching business. And you certainly don't need to follow strict sales scripts or show up in any other way than your most authentic self either.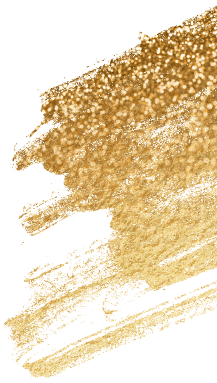 I knew if I wanted to leap to the millions, I needed to shift into an energetically balanced way of doing sales and enrolling clients. I needed to shift into sales that still pulled in the empowered masculine strategies I had learned, but that also wove in the feminine energy of enrollment too.
My signature Consistent Sales Flow process was born.
And not only did my sales continue to rise to recurring $100,000 months because of this process, but I now regularly get thanked on sales calls because of the experience clients have. Selling feels easeful and I look forward to inviting my community into my programs and being on enrollment calls with potential clients.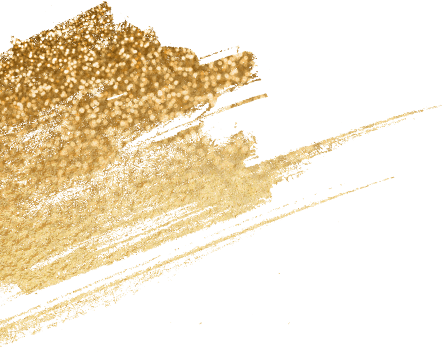 My signature enrollment course for transformational coaches
ready to become wealthy.
CONSISTENT SALES FLOW IS A SALES COURSE THAT TEACHES YOU THE PERFECT BALANCE BETWEEN SOULFUL STRATEGY AND FEMININE ENERGETICS FOR SELLING THAT, BEFORE NOW, I'VE ONLY EVER SHARED WITH MY MASTERMIND AND PRIVATE COACHING CLIENTS.
YOU'RE GETTING ACCESS TO THE EXACT CODES THAT HAVE RESULTED IN 7 FIGURES IN MY BUSINESS – AND MULTIPLE 6 FIGURES FOR MY CLIENTS – WITH A FEEL-GOOD APPROACH THAT'S EFFECTIVE AND SUSTAINABLE.
"Ding, ding, ding!" Do you hear that? That's the sound of your stripe notifications ringing because of all the new sales you'll make when you graduate from Consistent Sales Flow.

Consistently close your rates with a feel-good approach that's effective and sustainable all the way to your first 7-figure year.
The skillset to both reduce and overcome objections. You can say goodbye to potential clients ghosting you or delaying joining your offers forever.

Complete zen and confidence going into sales calls knowing they will close at a rate of 80-90%.

A structure for leading discovery calls that will increase enrollment rates without the old school sales "ick".

Clarity on when you can stop doing discovery calls in your business to free up your time if you so desire.

A streamlined process for seamlessly moving clients through your lead generation process from social media to sales calls to onboarding.

The know-how to embody the right energy when selling without ever needing to be pushy or implement out-of-integrity tactics.

Absolute ideal clients showing up and enrolling in your programs and none that later give you problems or drain your energy.

A trauma-sensitive and human-centered approach to sales. This is really important.

Clarity on how to express the value of your offers in a way that makes the right people say YES with no objections to the price or timing.

Closed her first two sales calls right after finishing the program.
This program is phenomal! Elaina gives specific tangible strategies for you to implement right away - they work and feel good. Since taking the course, sales now feel good and the process doesn't leave the client hanging - it invites them into their highest self and potential. Since finishing Consistent Sales Flow, I've changed my follow up emails, the application process, length of my sales calls as well as the questions in the sales process. It all works! I've closed my sales calls since taking the program by taking the payment on the call and enrolling them. It felt super liberating and empowering. I've made back my investment and have more sales calls coming in for my launch. I feel excited to connect on sales calls now. It feels safe and the client feels held. Thanks to Elaina for creating this course! If you're thinking about it - do it!



I used to think I HATED selling, but, after this course, I realize I was just doing it wrong - and looking at it in all the wrong ways. Now I see how fun it can actually be!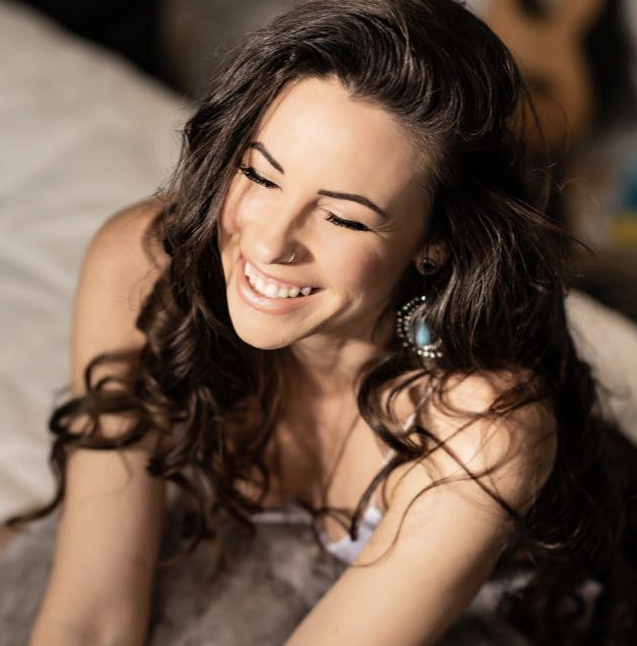 I got so much out of this course. I learned so many practical ways to tweak my messaging, so that what I'm selling is much more clear from the gate - which means less work to do on the sales call!
Elaina's deep dive into her Discovery Call process is pure gold. She takes ALLL of the "ick" out of selling and turns it into an easeful and fun process that is honest, authentic and heart-centered - a true empowered conversation for all involved.
Working with Elaina in any capacity is so activating. Her transmissions and her embodiment in what she is teaching are so clear. Her strategies are next level and she teaches in a way that's so clear to understand and immediately implement.
I used to HATE selling, but, after this course, I realize I was just doing it wrong - and looking at it in all the wrong ways. Now I see how fun it can actually be! If you are on the fence about taking this course, don't wait. Take the leap! It's worth every penny (and more). Without sales, there is no business.


Meet the Consistent Sales Flow
Course Curriculum
Six self-study modules where I share the Consistent Sales Flow curriculum. Each module of the curriculum gives clear takeaways, strategies, and action steps to integrate into your business immediately to increase your sales. You'll also have lifetime access to the modules so you can refer back to them whenever you want.

Module One: Energetics and Mindset of Sales

Are you a gifted coach but still feel a little shaky on sales calls and notice your energy drop every time you go to invite people into your offers? In this module you'll learn about the feminine energy of sales and how to ground into a balanced mindset so that you increase your close rate to 80-90%. 

Module Two: Offer Structure to Sell Effortlessly

Consistent Sales Flow begins before the sales call with the way you structure and communicate your offer. In module two, you'll learn my strategy for structuring your offer so that it calls in perfect-fit clients who are excited to join your programs with little to no objections.

Module Three: Sales Process Refinement

In this module, you'll learn my signature sales process so you can identify the areas to tweak yours. We'll cover everything from how to prequalify your leads so you only get on calls with ideal clients to setting frames before the call so your potential client feels safe and empowered every step of the way.

Module Four: Discovery Call Structure and Flow

This is a hard-selling, bro marketing tactic-free zone. In this module you'll receive access to my signature Consistent Sales Flow call formula. This is the exact same process that I've used to close one million dollars in sales and that my private clients consistently rave about being the secret to their success.

Module Five: Overcoming Objections

In this module you'll learn how to navigate potential client objections and how to do it with more feminine energy and effectiveness. Spoiler alert: this has to do with showing up from a heart-centered place, genuinely listening and caring about the person you're speaking with, and trauma-informed leadership.

Module Six: Advanced Sales Strategies

Curious about skipping out on sales calls altogether, selling in the DMs, or delegating your sales calls? In this final module we'll take a deep dive into some of the more advanced sales strategies to support you in scaling to multi-six figures and beyond.


$65,000 launch in 3 months and 5x-ed her investment
When I stepped into Elaina's container something happened where I clicked up and in turn my clients started clicking up, and therein lies the magic. I have closed every single discovery call that I have had since I started coaching with Elaina. Literally, within 12 hours of saying yes to her program, I quickly watched her sales training and I sold and closed a big 6-month client. With Elaina's coaching I created a new offer and had a $65,000 launch, 5x my investment in her program. If you are the fence in joining her program, hop on over.
Spiritual Life Coach, USA



Scaling to $25,000 months and having a $40,000 launch with aligned pricing and "so many one millimeter shifts"
I was looking for the guidance of someone who clearly knew the business side of things and offered something both tangible and authentic. I invested in the way I want people to invest in me, which ignited my full courage and I went all in. Immediately, something shifted energetically and I accessed a new level of my worth. That same day I quoted my new rates and signed up two new clients. I've learned so much and have hit $25,000 months and had a $40,000 launch of my recent academy . What I've learned doesn't just serve me now, it's going to serve me and my business for the rest of my life. If you know you've got something to give to the world and you're ready to amplify your capacity to do that in business and marketing (and it's also lots of energy and mindset with Elaina) then do yourself the favor and do what you're asking of others and be courageous and invest in yourself.
Inner Leadership Coach, UK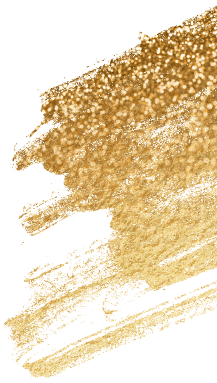 This is Consistent Sales Flow
Where to earn richly, live exquisitely, and enjoy deliciously is our birthright. 
Where sales gets to feel like a beautiful exchange between two people.
And where enrollment gets to be an experience that's fun and exciting for all people involved.
I can't wait to show you how.

Back to back $10,000 months with magnetic feminine energy and masculine strategy & structure
An incredible, life-changing transformational experience. One of the key pieces Elaina and her team were able to help me with is being able to talk about my gifts in a really clear way. Understanding sales practices, how to do marketing and talking to your ideal clients were the pieces I was lacking, around the strategy side of things. I wanted someone who understood strategy, business, and the more subtle pieces of the energetics, as well, which is the world I come from. And the mastermind was the perfect container to support that. Within 3 days of joining, I had my first $3,000 sale and then easily made the investment back afterwards. I had several $10,000 months while in the container which is important to me because I had actually only been in business full-time for two months prior to joining. That's due to a large part of understanding the sales process and psychology and learning to communicate about what I do because it's a very unique skill set. I broke down a lot of limiting beliefs around my audience and premium pricing, too. I'm so glad that I now have magnetized high-level dream clients on a regular basis in a more feminine, non-pushy way.
Subconscious Reprogramming Expert, USA


Still have questions? We've got answers for you, love.
When does Consistent Sales Flow start?

Right away! The self study modules are ready for you to start in my Resource Library and you have lifetime access so you can refer back to them at any point.

How much does Consistent Sales Flow cost?

The investment is one payment of $1,555.

I need support with my branding and messaging, is this something that will be covered inside Consistent Sales Flow?

No, Consistent Sales Flow is a course that teaches established coaches how to elevate their sales skills in a heart-centered way. This course is perfect for you if you're a self motivated learner, and take initiative to integrate personal learning outcomes into your business. 

If you'd like support with anything outside of sales, such as messaging, content creation, or refining your business model to scale to six or multiple-six figures you may find either my Sapphire or Diamond masterminds the better fit for you. You can receive live, personalized coaching with me inside those programs.
How does the course work?

You have access to six self-study modules where I share the Consistent Sales Flow curriculum. Each training call covers heart-centered sales strategy for attracting and confidently enrolling high-caliber clients. You'll have lifetime access to the modules so you can refer back to them whenever you want.

What's included in Consistent Sales Flow?

Six self-study modules

Guest expert on subconscious reprogramming with

Laura Larios

Lifetime access to the Consistent Sales Flow curriculum

I have more questions.

If you have a question not answered here please send me a message on Facebook (Elaina Ray Giolando) or Instagram (@heyelainaray) and myself or someone from the team will support you in making the best decision for you whether to join the course or not. You can also email support@elainaray.com.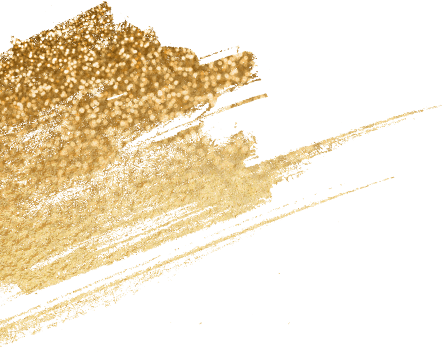 Meet Your Consistent Sales Flows Teacher

Elaina Ray is a business coach and success mentor for entrepreneurs who want to start and scale businesses doing the work they love to do most. She works with coaches, healers, personal development experts, product-based businesses, done-for-you agencies, thought leaders, authors, speakers, and all kinds of business owners.
After leaving her corporate career at Fortune 500 companies like IBM and Uber and traveling to more than 60 countries, including places like Ethiopia, India, Nigeria, and Mongolia, she started her own coaching company and became a self-made millionaire by age 31.
Today Elaina combines heart and passion with systematized and proven business strategies, authentic marketing, and high ticket sales mastery that has helped hundreds of clients accelerate the growth of their own soul-led business. She's passionate about helping more entrepreneurs who have decided to make a living from their god-given gifts and purpose become self-made millionaires while also achieving the true energy, time, and lifestyle freedom they hold as top values.
Elaina is a dedicated world traveler and global citizen who currently lives in Bali, where in addition to running her 7 figure business, she indulges her passions for ecstatic dance, kirtan, personal growth, yoga, real estate development, and conscious international community.

This is Consistent Sales Flow
Consistent Sales Flow is a sales course that teaches you the perfect balance between soulful strategy and feminine energetics for selling that before now I've only ever shared with my mastermind and private coaching clients.